Shoot­ing for a new stan­dard on os­teoarthri­tis, Mer­ck KGaA out­lines promis­ing da­ta for a po­ten­tial game-chang­er
Mer­ck KGaA's phar­ma group is tak­ing one more step in a long jour­ney to­ward re­hab­bing its rep in the R&D field this week­end. Com­pa­ny ex­ecs turned up at the ACR sci­en­tif­ic con­fer­ence in San Diego to roll out a promis­ing look at some key Phase II os­teoarthri­tis da­ta — which comes with a crit­i­cal caveat.
The drug is sprifer­min, which Mer­ck Serono has had in its pipeline for the past 13 years af­ter bag­ging it from Zy­mo­Ge­net­ics, now a part of Bris­tol-My­ers Squibb. In the first two-year ef­fi­ca­cy as­sess­ment of the five-year study, re­searchers are now proud­ly point­ing to a slight in­crease of car­ti­lage in the knee, as op­posed to the re­morse­less de­cline that leads to ex­pen­sive knee re­place­ment surgery.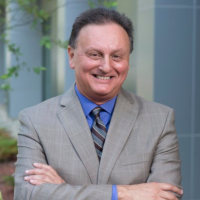 Lu­ciano Ros­set­ti
By Mer­ck re­search chief Lu­ciano Ros­set­ti's reck­on­ing, this is the first time a drug has ac­tu­al­ly trig­gered a re­ver­sal of this dis­ease — rather than just man­ag­ing the symp­toms of the dis­ease — leav­ing the Ger­man Mer­ck with a po­ten­tial­ly ground­break­ing drug in a field that ac­counts for 5% of the world's pop­u­la­tion, with 237 mil­lion peo­ple whose lives have been crimped by this dis­ease.
"The most strik­ing re­sponse is the dis­ease re­sponse," Ros­set­ti tells me. And what's par­tic­u­lar­ly ex­cit­ing, he added, is that the drug — re­com­bi­nant hu­man FGF-18 pro­tein — is not just block­ing the de­cline of car­ti­lage, but sig­nif­i­cant­ly build­ing nor­mal car­ti­lage in a 2-year time frame.
At the high­est dosage, re­searchers tracked a 0.05 mm in­crease in car­ti­lage thick­ness, with a step down in dose to a 0.04 mm in­crease. Con­sid­er­ing that a 0.04 mm loss puts pa­tients at a great­ly high­er risk of knee re­place­ment, he says, they're look­ing at a ma­jor treat­ment shift.
If the da­ta are borne out in Phase III, Mer­ck KGaA be­lieves it can line up an­oth­er drug be­hind its big PD-1 drug avelum­ab, part­nered with Pfiz­er in the biggest up­front ever record­ed in biotech. Mer­ck KGaA al­so re­cent­ly won a Eu­ro­pean ap­proval for the MS drug cladrib­ine, ini­tial­ly aban­doned in 2010 af­ter it was spurned by reg­u­la­tors on both sides of the At­lantic. That marked a low point for Mer­ck KGaA, which went for more than a decade with­out a sin­gle ma­jor win on the R&D side of the busi­ness.
Ros­set­ti and the rest of the team want to put the bad old days be­hind the com­pa­ny for good, and sprifer­min could help.
But there's a big catch. The drug failed to reg­is­ter any kind of no­tice­able im­prove­ment over place­bo on pa­tients' symp­toms in­volv­ing pain or func­tion, an es­sen­tial part of the sec­ondary end­point pro­file.
Just get­ting an in­jec­tion of ei­ther place­bo or drug in the knee had a big im­pact, says Ros­set­ti, mak­ing it im­pos­si­ble to tease out the drug's ef­fect. They now have to see if reg­u­la­tors are open to us­ing a mark­er on car­ti­lage thick­ness rather than an ef­fect on symp­toms as a Phase III pri­ma­ry end­point.
There is no set plan for Phase III, he adds, with up­com­ing reg­u­la­to­ry ex­changes need­ed to sort out tri­al de­sign and length. You can be sure it won't be easy or quick, though. Glob­al­Da­ta re­cent­ly es­ti­mat­ed that the drug could hit the mar­ket in 2021, with fair­ly lim­it­ed near-term com­mer­cial prospects in a mar­ket dom­i­nat­ed by cheap gener­ics.
Still, it's for­ward progress for Mer­ck KGaA in the clin­ic. And that is big.