Shoot­ing straight for Ven­clex­ta, a sea­soned Chi­nese CEO has glob­al dreams for his start­up
As one of the found­ing ex­ecs and long­time chief med­ical of­fi­cer at Bet­ta Phar­ma, Fen­lai Tan isn't just well aware of the al­lure of a me-bet­ter strat­e­gy in Chi­na. He helped cre­ate it.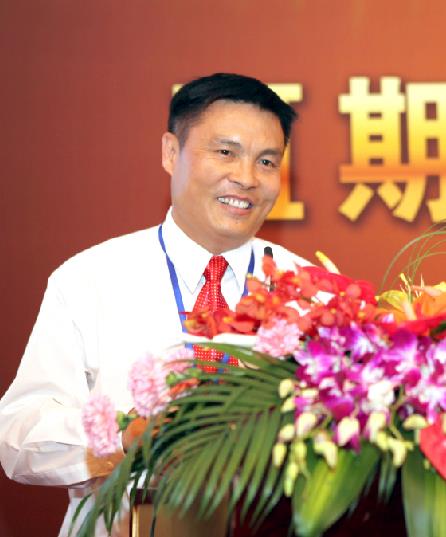 Fen­lai Tan
Over the past 11 years, the biotech — which took its name for the vo­cal re­sem­blance to "bet­ter" — had ac­crued a whop­ping $9.2 bil­lion val­u­a­tion (RMB$60 bil­lion) thanks to a sin­gle drug: ico­tinib, a first-gen­er­a­tion EGFR in­hibitor that be­came Chi­na's first ap­proved tar­get­ed ther­a­py af­ter prov­ing just as ef­fec­tive as As­traZeneca's Ires­sa in a head-to-head tri­al, and safer for Chi­nese pa­tients.
Tan's new am­bi­tions, though, go even fur­ther.
Now in the CEO seat, he's land­ed $35 mil­lion in a pre-B round for Guangzhou Lu­peng Phar­ma, the start­up he co-found­ed with Yi Chen. In­stead of first-in-Chi­na, they will be gun­ning for glob­al pre­mier sta­tus with a slate of small mol­e­cule drugs that they be­lieve would be at­trac­tive even in the eyes of multi­na­tion­al drug­mak­ers.
Lu­peng is among a new gen­er­a­tion of star­tups ea­ger to do more than be­com­ing a bridge for West­ern drugs in­to Chi­na or fast fol­low­er — both strate­gies that have been suc­cess­ful­ly adopt­ed but, some would ar­gue, might be over­heat­ed.
"A lot of times it prob­a­bly is not me-bet­ter, it's me-worse prob­a­bly," Tan told End­points News. "If you look at like PD-1, there's like 180-some­thing — over 70-some­thing PD-1s al­ready went to the clin­i­cal stage. How come? It's not pos­si­ble, you know, we'll have 70 of this kind of PD-1 in­hibitors on the mar­ket."
Mean­while more es­tab­lished play­ers, from Jun­shi to I-Mab to Tan's old col­leagues at Ja­co­bio, have shown it's pos­si­ble for home­grown drugs to shine on the in­ter­na­tion­al stage, with their re­spec­tive deals for Covid-19 and CD47 an­ti­bod­ies.
For Lu­peng, the pitch right now is cen­tered around a lead drug tar­get­ing BCL-2, which is be­ing test­ed in pa­tients in Chi­na, the US, the UK and Spain. Tan sees the drug as a "re­al com­peti­tor" to Ab­b­Vie and Roche's Ven­clex­ta, which was the first and re­mains the on­ly BCL-2 in­hibitor on the mar­ket.
Chen, a med­i­c­i­nal chemist by train­ing who's based in San Fran­cis­co, is lead­ing the dis­cov­ery ef­fort while Tan brings the clin­i­cal ex­per­tise to co­or­di­nate glob­al tri­als. Lu­peng now em­ploys 62 staffers, in­clud­ing a hand­ful ex­e­cut­ing on clin­i­cal de­vel­op­ment in the US.
Two more blood can­cer drugs are in the clin­ic, and he ex­pects two more pro­grams — one for he­pati­tis B and one for mul­ti­ple scle­ro­sis — to fol­low suit soon.
Sin­ga­pore's Temasek led the round, which is like­ly to be the sec­ond to last be­fore an IPO. Lake Bleu Cap­i­tal, Lil­ly Asia Ven­tures and Fontus Cap­i­tal al­so in­vest­ed.