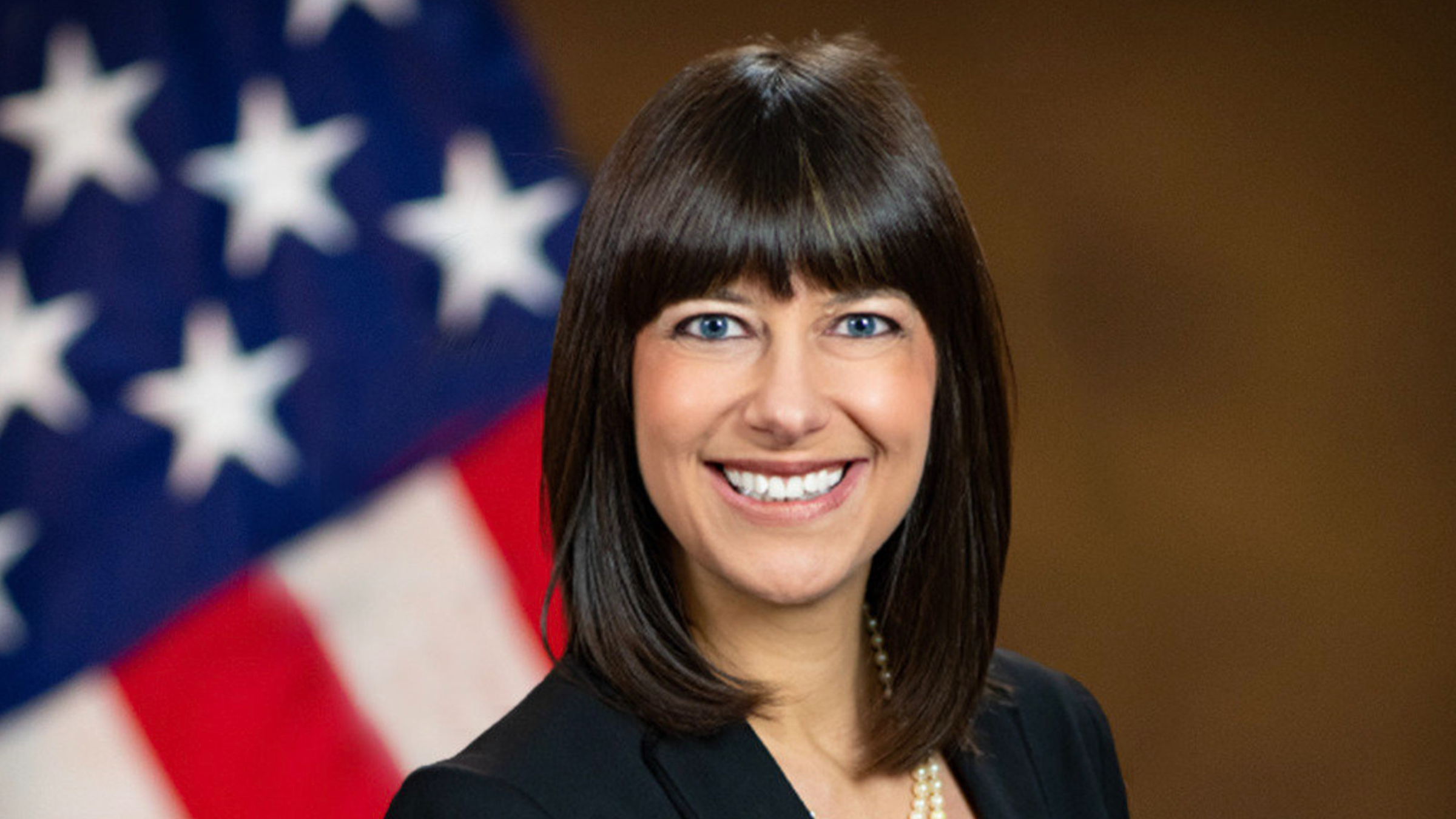 Solicitor General Elizabeth Prelogar
Should SCO­TUS hear Am­gen's Repatha case? So­lic­i­tor gen­er­al says no
Back in April, Am­gen said it was en­cour­aged by the so­lic­i­tor gen­er­al's an­tic­i­pat­ed re­view of its Supreme Court pe­ti­tion to re­hear a Repatha patent case. They're like­ly much less op­ti­mistic about the out­come now.
So­lic­i­tor Gen­er­al Eliz­a­beth Prel­og­ar wrote in a re­cent 27-page brief that Am­gen's ar­gu­ments "lack mer­it and fur­ther re­view is not war­rant­ed."
The case traces back to a suit filed in 2014 against Sanofi and Re­gen­eron's Pralu­ent, which end­ed up beat­ing Am­gen's PC­SK9 block­buster Repatha to mar­ket by a month just a year lat­er.
Both an­ti­body drugs are de­signed to con­trol LDL cho­les­terol, of­ten called "bad cho­les­terol" be­cause it can in­crease pa­tients' risk of heart dis­ease and stroke. They work by pre­vent­ing PC­SK9, a nat­u­ral­ly oc­cur­ring pro­tein, from bind­ing to and even­tu­al­ly caus­ing the de­struc­tion of LDL re­cep­tors in the liv­er.
Am­gen ini­tial­ly sued Sanofi and Re­gen­eron be­fore the drugs went to mar­ket, seek­ing to block the sale of Pralu­ent. De­spite sales com­ing in high­er than Pralu­ent's, nei­ther drug reached ex­pec­ta­tions com­ing out of the gate, and both com­peti­tors cut their prices sig­nif­i­cant­ly a few years ago. Pralu­ent sales reached about $124 (€128 mil­lion) last quar­ter, while Repatha earned $154 mil­lion.
Am­gen scored a win in 2019, but a fed­er­al judge in Delaware lat­er over­turned that ver­dict and ruled in fa­vor of Sanofi and Re­gen­eron. That de­ci­sion was then up­held in the Court of Ap­peals for the Fed­er­al Cir­cuit.
"It has been our long­stand­ing be­lief that all of Am­gen's as­sert­ed U.S. PC­SK9 patent claims are in­valid, and we are pleased that the So­lic­i­tor Gen­er­al rec­om­mends that the Supreme Court not grant Am­gen's pe­ti­tion for cer­tio­rari," a Re­gen­eron spokesper­son said in an email on Fri­day. Am­gen did not re­spond to a re­quest for com­ment as of press time.
Am­gen took the case all the way to the Supreme Court, which back in April called on the so­lic­i­tor gen­er­al to weigh in. The phar­ma gi­ant ar­gued in its pe­ti­tion that the low­er court's de­ci­sion would have a dev­as­tat­ing im­pact on in­no­va­tion, and sev­er­al com­pa­nies filed a "friend of the court" brief in sup­port, in­clud­ing Bio­gen, Bris­tol My­ers Squibb and Mer­ck.
"If left un­changed, the de­ci­sion be­low could slow the pace of re­search and de­vel­op­ment and hin­der in­no­va­tion, to the detri­ment of pa­tients and the pub­lic at large," they wrote. "The paten­tee, hav­ing in­vest­ed enor­mous sums in dis­cov­er­ing the un­der­ly­ing tar­get, has pro­vid­ed a blue­print for oth­ers who, now aware of the tar­gets, can quick­ly make their own ver­sion of an ef­fec­tive an­ti­body."
A pan­el of judges pre­vi­ous­ly ruled that "[d]raw­ing a broad fence around sub­ject mat­ter, with­out fill­ing in the holes, is not in­vent­ing the genus."
"Am­gen is en­cour­aged by the Supreme Court's re­quest for the So­lic­i­tor Gen­er­al's views on the is­sues pre­sent­ed in Am­gen's pe­ti­tion," a spokesper­son told End­points News in April. "Am­gen is seek­ing re­view by the Supreme Court be­cause we, and oth­ers in our in­dus­try, view the is­sues we present as vi­tal­ly im­por­tant in sup­port­ing in­no­va­tion."
Now it's up to the Supreme Court to de­cide whether to take the case — though if you ask Prel­og­ar, the an­swer is no, it shouldn't.
"Pe­ti­tion­ers con­tend that the court of ap­peals erred by treat­ing en­able­ment as a ques­tion of law and by ex­am­in­ing the full scope of the claims in as­sess­ing whether they are ful­ly en­abled," she wrote. "Those ar­gu­ments lack mer­it and fur­ther re­view is not war­rant­ed."