Shov­ing Re­genxbio aside, Ul­tragenyx's Emil Kakkis clos­es Di­men­sion buy­out deal with 400% pre­mi­um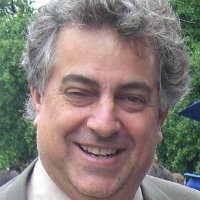 Emil Kakkis, Ul­tragenyx
Ul­tragenyx $RARE has won its 11th-hour bid for the trou­bled gene ther­a­py biotech Di­men­sion Ther­a­peu­tics $DMTX, which is leav­ing Re­genxbio $RGNX at the al­tar.
Scut­tled by a clin­i­cal dis­as­ter for its he­mo­phil­ia B pro­gram, Di­men­sion was ready to hand over the rest of the pipeline to Re­genxbio for $3.41 a share, a hefty pre­mi­um for its bad­ly bat­tered stock.
But Ul­tragenyx CEO Emil Kakkis — an ad­vis­er to Di­men­sion — clear­ly felt it still looked like a bar­gain.
Kakkis ini­tial­ly of­fered $5.50 a share, then sweet­ened it to $6, with both boards sign­ing off on the switch. Now Ul­tragenyx will hand over $151 mil­lion in cash to com­plete the deal.
That's a 400% pre­mi­um from what it had been val­ued at. But beau­ty is in the eye of the be­hold­er.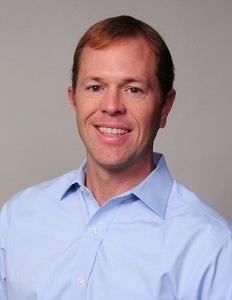 Ken Mills, Re­genxbio
Di­men­sion's lead ther­a­py — DTX-101 — is out of the pic­ture af­ter a crit­i­cal flop fol­low­ing weak re­sults. Ul­tra­genxy is pri­mar­i­ly in­ter­est­ed in ex­pand­ing its rare dis­ease drug pipeline with two ear­ly-stage gene ther­a­py drugs. DTX301 is de­signed to treat or­nithine tran­scar­bamy­lase (OTC), us­ing a vec­tor to de­liv­er the OTC gene to the liv­er. And the pre­clin­i­cal DTX401 de­liv­ers a copy of the glu­cose-6-phos­phatase (G6Pase) gene to liv­er cells for glyco­gen stor­age dis­ease type Ia.
Re­genxbio CEO Ken Mills said on Mon­day that he was stick­ing with a dis­ci­plined ap­proach to M&A, pre­fer­ring to take the $2.85 mil­lion ter­mi­na­tion fee and walk.
Kakkis had this to say in a state­ment:
The ac­qui­si­tion of Di­men­sion pro­vides a unique op­por­tu­ni­ty to ap­proach treat­ment of more rare dis­eases and ad­vance our de­vel­op­ment as a next-gen­er­a­tion rare dis­ease com­pa­ny. Specif­i­cal­ly, we look for­ward to lever­ag­ing our de­vel­op­ment and com­mer­cial skills in com­bi­na­tion with Di­men­sion's gene ther­a­py tech­nol­o­gy, pro­grams and peo­ple to ac­cel­er­ate the process of ex­pand­ing treat­ment op­tions and bring­ing im­por­tant new ther­a­pies to mar­ket for pa­tients.