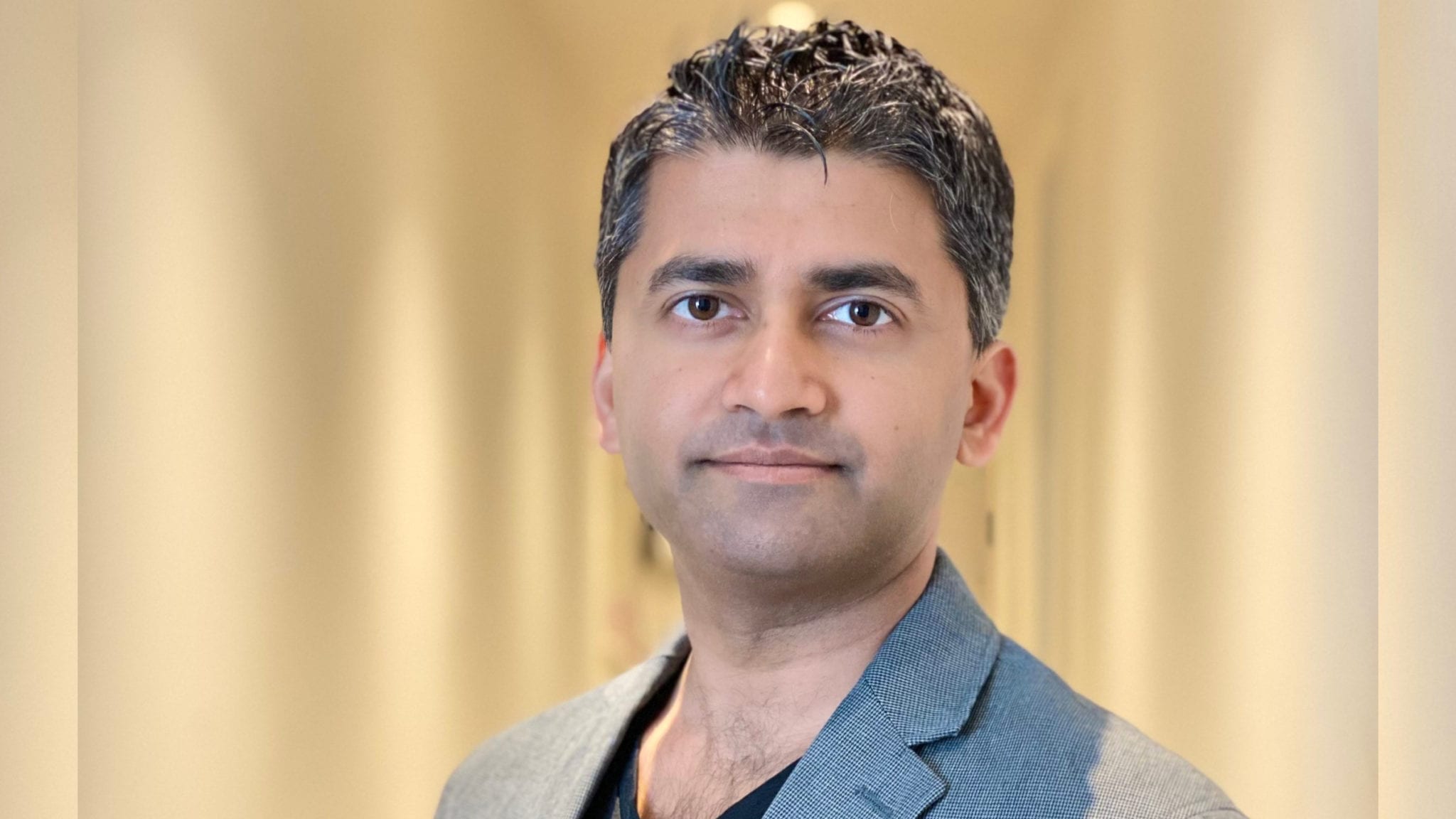 Pavan Cheruvu, Sio Gene Therapies CEO
Sio Gene Ther­a­pies posts pos­i­tive PhI/II da­ta in rare pe­di­atric dis­ease, the first read­out since its name change
A lit­tle over a month af­ter a full com­pa­ny re­brand, the Biotech For­mer­ly Known as Ax­o­vant has its first da­ta read­out un­der its new moniker.
Tues­day's in­ter­im look comes from Sio Gene Ther­a­pies' GM1 gan­gliosi­do­sis pro­gram, where the ex-Vant says it saw pos­i­tive safe­ty and ef­fi­ca­cy out­comes in a small Phase I/II tri­al. The re­sults mark what CEO Pa­van Cheru­vu hopes can pro­vide a new foun­da­tion in rare pe­di­atric dis­eases as Sio seeks to move past an epic Alzheimer's fail just a few years ago.
"This is tru­ly a cor­ner­stone of the ap­proach we hope to take go­ing for­ward as we con­sid­er pipeline de­vel­op­ment and ex­pan­sion," Cheru­vu told End­points News, "and is re­al­ly the first in­stance where we see promis­ing new da­ta com­ing out at, ad­mit­ted­ly, an ear­ly time point, but that we think builds up­on the strong sci­en­tif­ic foun­da­tion that we've put in place at Sio."
In­vestors took the news in stride, with Sio $SIOX shares shoot­ing up about 45% af­ter the clos­ing bell Tues­day.
There are two types of GM1 gan­gliosi­do­sis, an in­her­it­ed ge­net­ic dis­ease that falls un­der the lyso­so­mal stor­age dis­or­der um­brel­la. If left un­treat­ed, the lack of a key en­zyme al­lows for waste ma­te­r­i­al to build up in cells and cause their ear­ly de­struc­tion.
The pro­gram, called AXO-AAV-GM1, is an AAV9-based gene ther­a­py Sio ac­quired back in De­cem­ber 2018 from the Uni­ver­si­ty of Mass­a­chu­setts Med­ical School as it was un­der­go­ing its shift in strat­e­gy. De­signed to in­tro­duce func­tion­al copies of the mu­tat­ed GLB1 gene, the can­di­date aims to re­verse the en­zyme de­fi­cien­cy, pre­vent­ing the pro­gres­sive death of cells over time.
Sio's re­sults come from the six-month fol­low-up pe­ri­od for the low-dose co­hort of the tri­al, which en­rolled five pa­tients be­tween 32 and 68 months old. Cheru­vu was main­ly look­ing for good safe­ty re­sults as, giv­en the rare na­ture of the dis­ease, these were the first pa­tients dosed with a gene ther­a­py of any kind, he said. Sio found no se­ri­ous treat­ment-re­lat­ed side ef­fects and the ther­a­py was well-tol­er­at­ed.
In terms of ef­fi­ca­cy, Sio looked at the change in serum en­zyme ac­tiv­i­ty from base­line, or how con­cen­trat­ed an en­zyme is with­in a pa­tient's cells, af­ter six months. The five pa­tients saw an av­er­age in­crease of 110%, which amount­ed to a restora­tion of 38% of nor­mal en­zyme ac­tiv­i­ty. Cheru­vu said that in oth­er sim­i­lar stor­age dis­eases, like Tay-Sachs and Sand­hoff dis­eases, restor­ing any­where from 10% to 20% typ­i­cal­ly cor­re­lates with long-term ben­e­fits.
"[These dis­eases] act as prox­ies for GM1 gan­gliosi­do­sis; they're linked by an un­der­ly­ing bio­chem­i­cal and cel­lu­lar path­way," Cheru­vu said.
With its first da­ta as Sio, the biotech will con­tin­ue to push AXO-AAV-GM1 through the dose es­ca­la­tion pe­ri­od and ul­ti­mate­ly in­to a larg­er tri­al. Sio has al­ready dosed the first two pa­tients in the high­er dose co­hort and is hop­ing to see safe­ty and ef­fi­ca­cy lev­els main­tained in the low-dose through the next read­out at the 12-month mark.
The re­sults al­so mark some­thing of a win for Cheru­vu, who took on the re­spon­si­bil­i­ty of clean­ing up the Alzheimer's mess de­spite join­ing the com­pa­ny af­ter the fall­out. When Sio an­nounced its re­brand­ing last month, the CEO pro­claimed, "We're not a vant any longer," em­pha­siz­ing that Vivek Ra­maswamy's Roivant biotech smor­gas­bord was no longer a ma­jor­i­ty stake­hold­er (it still owns a rough­ly 30% stake in the com­pa­ny and holds two board seats).
Sio's pe­di­atrics pro­grams are part of a two-pronged fo­cus — Cheru­vu al­so not­ed the com­pa­ny is look­ing at some high-risk, high-re­ward can­di­dates in Parkin­son's. And though AXO-AAV-GM1 is still in its ear­ly stages, Cheru­vu is con­fi­dent in the ther­a­py's po­ten­tial.
"As we build the pro­gram, we hope to have a more ex­pe­dit­ed ap­proval process around this prod­uct," Cheru­vu said. "We know there's a pre­dictable nat­ur­al his­to­ry of de­cline in these kids, and if we can main­tain sta­bil­i­ty, main­tain mile­stones that have al­ready been gained, that could be a ba­sis for a sig­nif­i­cant dis­cus­sion with reg­u­la­tors."