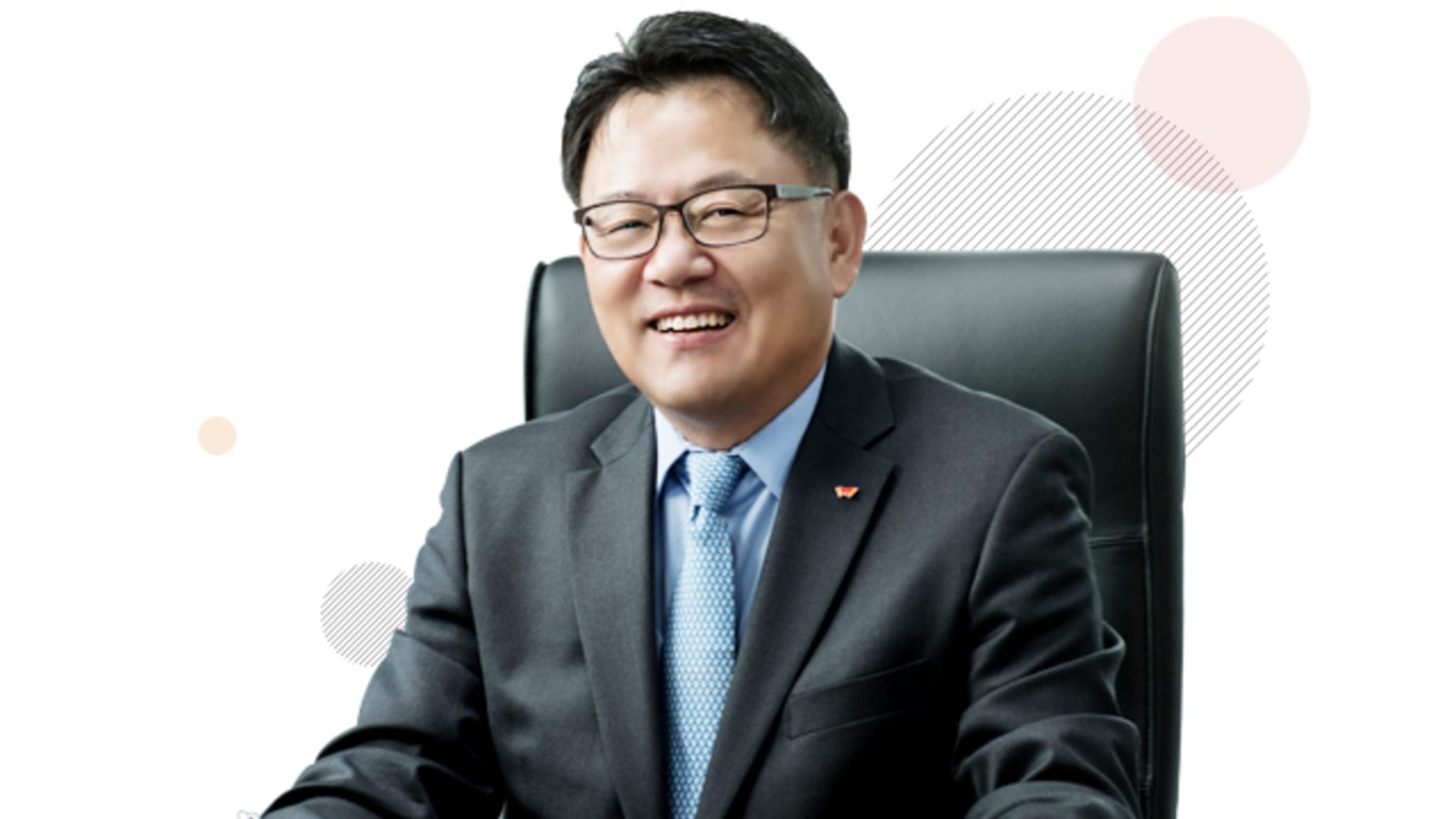 Jeong-woo Cho (SK Biopharmaceuticals)
SK Bio­phar­ma­ceu­ti­cals emerges from pan­dem­ic with pitch for $822M IPO
The live­ly biotech IPO streak isn't con­fined in the US — or even Hong Kong for that mat­ter.
On Mon­day, SK Bio­phar­ma­ceu­ti­cals re­vealed that it's eye­ing $822 mil­lion in what would be the coun­try's biggest pub­lic de­but in three years.
Plans for the IPO be­gan as ear­ly as last Oc­to­ber, when SK filed a pre­lim­i­nary ap­pli­ca­tion to the Ko­re­an Ex­change. Ex­pec­ta­tions were high, with an­a­lysts pre­dict­ing that it could fetch up­wards of 1 tril­lion won (close to $850 mil­lion).
But the Covid-19 pan­dem­ic de­layed those plans, as trav­el re­stric­tions and lock­downs made it im­pos­si­ble for ex­ecs to meet in­ter­na­tion­al in­vestors.
As the lo­cal out­break in South Ko­rea ap­pears to come un­der con­trol, though, ex­ecs are in a dif­fer­ent state of mind, with their con­cerns per­haps part­ly as­suaged by how US biotechs con­tin­ue to thrive on the Nas­daq.
"We made an in­ter­nal de­ci­sion that there was no rea­son to put off our IPO plans," CEO Jeong-woo Cho said in a vir­tu­al con­fer­ence, ac­cord­ing to the Ko­rea Her­ald. "No mat­ter how se­ri­ous the coro­n­avirus would be, those af­fect­ed by epilep­sy still suf­fer from seizures."
He was re­fer­ring to cenoba­mate, the epilep­sy drug that was ap­proved in the US last No­vem­ber just af­ter it ini­ti­at­ed the process of go­ing pub­lic back home. Re­cent­ly launched as Xco­pri, the pill was tout­ed as the first-ever FDA-ap­proved drug dis­cov­ered, de­vel­oped and now ful­ly owned by a Ko­re­an com­pa­ny.
SK Life Sci­ence, the US sub­sidiary of SK Bio­phar­ma­ceu­ti­cals (which was in turn a unit of an even big­ger con­glom­er­ate), is tasked with com­mer­cial­iz­ing the treat­ment state­side. The pitch cen­ters around how it helps 1 in 5 pa­tients achieve com­plete elim­i­na­tion of par­tial (fo­cal) on­set seizures.
But that's not the on­ly com­mer­cial prod­uct SK Bio­phar­ma­ceu­ti­cals claims for its port­fo­lio. There's al­so sol­ri­amfe­tol, a treat­ment for sleep dis­or­ders that it out-li­censed to Jazz Phar­ma ear­ly on. Jazz mar­kets Sunosi in most mar­kets, but SK re­tained rights in cer­tain Asian ter­ri­to­ries.
The slate of ex­per­i­men­tal drugs in its pipeline, all in ear­ly- to mid-stage de­vel­op­ment, sim­i­lar­ly tar­gets neu­ro­log­i­cal dis­or­ders like Lennox-Gas­taut syn­drome, AD­HD and schiz­o­phre­nia, among oth­ers.
In­sti­tu­tion­al in­vestors will have the chance to stake their claims lat­er this week, which will to a large ex­tent de­ter­mine the fi­nal size of the IPO.