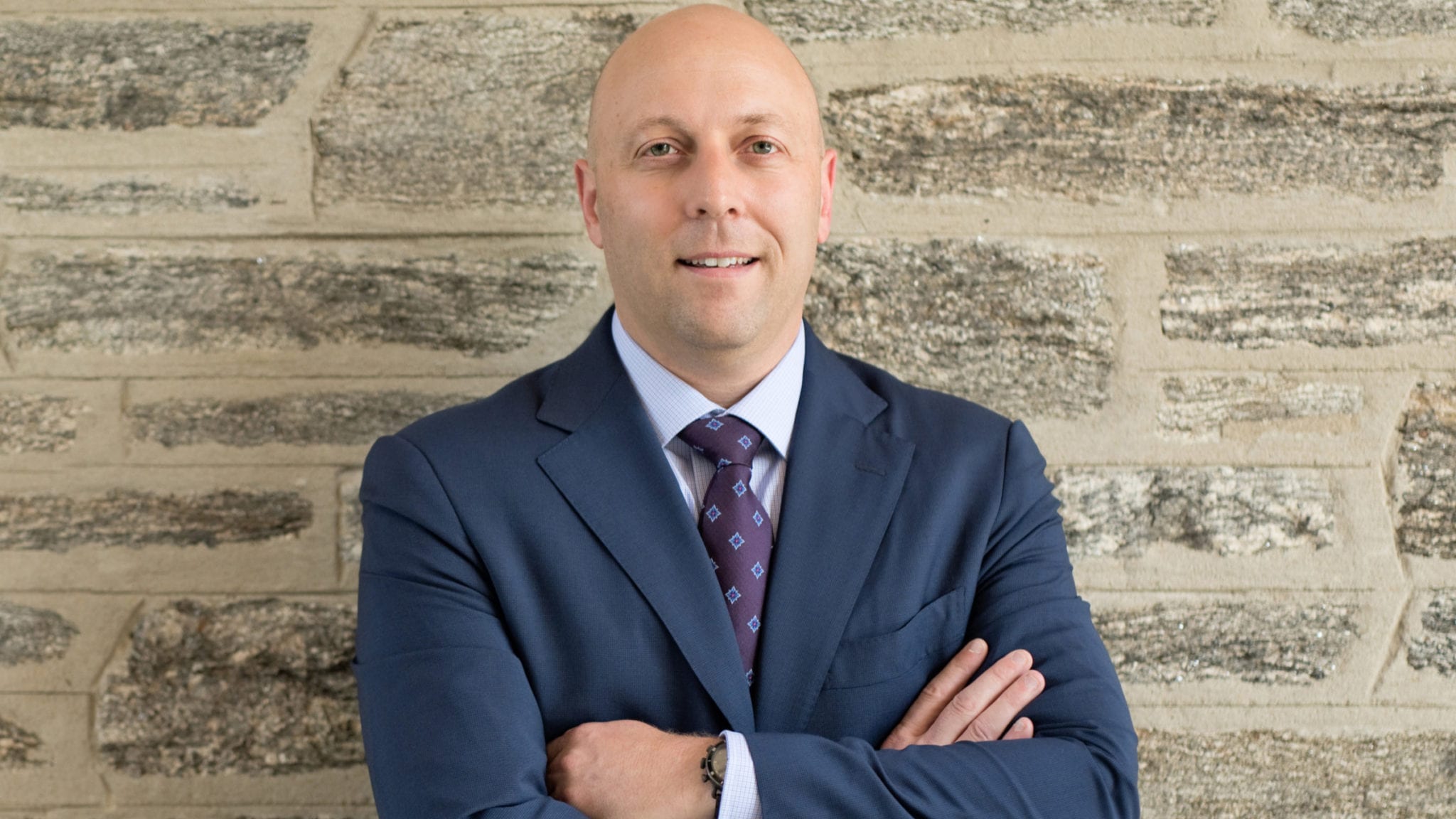 Jeffrey Nau, Oyster Point CEO (Oyster Point Pharma)
Small biotech Oys­ter Point sets up pitch to dis­rupt dry eye mar­ket with nasal spray
Oys­ter Point Phar­ma — a small Prince­ton, NJ-based biotech look­ing to dis­rupt a mas­sive eye drug mar­ket large­ly mo­nop­o­lized by two ther­a­pies — has pos­i­tive piv­otal tri­al da­ta as it march­es on a path to­wards US ap­proval.
Oys­ter, which went pub­lic in an $80 mil­lion IPO last year, has a nasal for­mu­la­tion of vareni­cline —a for­mu­la­tion of Pfiz­er's smok­ing-ces­sa­tion drug Chan­tix — it is de­vel­op­ing for dry eye dis­ease, a chron­ic, episod­ic dis­ease af­fect­ing the tears and oc­u­lar sur­face that af­fects some 33 mil­lion Amer­i­cans.
The con­di­tion cur­rent­ly rep­re­sents a glob­al mar­ket of more than $5 bil­lion and is ex­pect­ed to grow to about $8 bil­lion by 2025, ac­cord­ing to Need­ham an­a­lysts. The ther­a­peu­tic mar­ket is dom­i­nat­ed by an­ti-in­flam­ma­to­ry eye drops: Al­ler­gan's Resta­sis — al­though gener­ic com­pe­ti­tion is eat­ing in­to sales as Ab­b­Vie buys the large drug­mak­er — and Shire's Xi­idra (pur­chased last year by No­var­tis in a $5.3 bil­lion deal), as well as over-the-counter ar­ti­fi­cial tears.
Two dos­es of Oys­ter's for­mu­la­tion, called OC-01, (0.6 mg/ml and 1.2 mg/ml) were test­ed against a place­bo in 758 pa­tients with mild, mod­er­ate, and se­vere dry eye dis­ease in the ON­SET-2 study.
Both dos­es met the main goal of the study — a sta­tis­ti­cal­ly sig­nif­i­cant im­prove­ment in sub­jects gain­ing > 10 mm in Schirmer's score (a test de­signed to as­sess a per­son's eyes make enough tears to keep the eyes moist) at week 4, ver­sus the con­trol arm. In the small­er dose group, the per­cent­age of pa­tients hit­ting that score was 44%, and on the high­er group the per­cent­age of pa­tients hit­ting the goal was 47% — in the con­trol group, the per­cent­age was 26%.
In ad­di­tion, in the small­er dose group, the mean change in Schirmer's score was 11.0 mm. In the high­er dose group the mean change in score was 11.2 mm — in the con­trol group, the change was 5.9 mm. Key sec­ondary goals, in­clud­ing an im­prove­ment in eye dry­ness, were al­so met. The most com­mon side ef­fect, ex­pe­ri­enced by half the pa­tients, was sneez­ing.
The ex­ist­ing crop of drugs such as Xi­idra and Resta­sis can take weeks or months to take ef­fect. Eye con­sul­tants in­di­cate that Resta­sis and Xi­idra have fail­ure rates of 50%+ and tol­er­a­bil­i­ty is­sues which fur­ther lim­it their use, and nei­ther prod­uct is com­plete­ly ef­fec­tive for all pa­tients, Cowen's Ken Cac­cia­tore wrote in a note in late March, es­ti­mat­ing OC-01 rep­re­sents a $1 bil­lion-plus op­por­tu­ni­ty giv­en the need for new treat­ment al­ter­na­tives.
The ON­SET-2 study adds to mixed but large­ly pos­i­tive mid-stage tri­al da­ta on OC-01 — and Oys­ter is prep­ping to sub­mit a mar­ket­ing ap­pli­ca­tion in the sec­ond quar­ter.
"The abil­i­ty to show sta­tis­ti­cal­ly sig­nif­i­cant sign and symp­tom end­points with­in the same clin­i­cal tri­al has been elu­sive in dry eye dis­ease," said com­pa­ny chief Jef­frey Nau in a state­ment. "The abil­i­ty to meet this high bar in the ON­SET-2 pop­u­la­tion con­sist­ing of mild, mod­er­ate, and se­vere sub­jects is even more no­table and speaks to the broad ap­plic­a­bil­i­ty of OC-01 to treat dry eye pa­tients."
For ex­am­ple, mixed tri­al re­sults prompt­ed the FDA to ask for ad­di­tion­al ef­fi­ca­cy da­ta on Xi­idra, which were even­tu­al­ly sup­plied. On­ly then did the agency sanc­tion ap­proval in 2016.
An­oth­er po­ten­tial dry eye dis­ease drug, Kala Phar­ma­ceu­ti­cals' Ey­su­vis, which is be­ing de­vel­oped for acute use, al­so had a mixed dataset, which prompt­ed a re­jec­tion last Au­gust. In March, the com­pa­ny — one of the pletho­ra of biotechs that trace their roots to the pro­lif­ic lab at MIT led by Bob Langer — post­ed da­ta from an­oth­er late-stage study as it looks to re­sub­mit its mar­ket­ing ap­pli­ca­tion.