Soft­Bank, Cor­morant lead hefty $210M in­jec­tion for Umo­ja's three-in-one can­cer im­munother­a­py play
Umo­ja Bio­phar­ma has scored some bold back­ers for its grand vi­sion to re­shape can­cer im­munother­a­pies.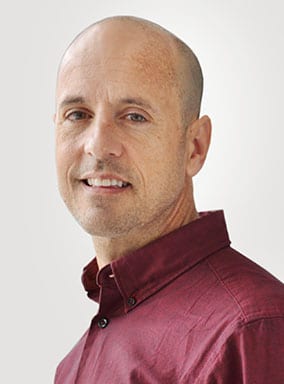 Andy Scharen­berg
The Seat­tle-based biotech is ty­ing the bow around a $210 mil­lion Se­ries B that fea­tures promi­nent crossover play­ers: Soft­Bank Vi­sion Fund 2, Cor­morant As­set Man­age­ment, RTW In­vest­ments, Temasek, Pre­sight Cap­i­tal, Caas Cap­i­tal, and an in­vest­ment fund as­so­ci­at­ed with SVB Leerink. Ex­ecs de­clined an in­ter­view, a move that fits in­to an in­creas­ing­ly com­mon play­book point­ing to an IPO next.
Com­ing half a year af­ter the launch round, the fi­nanc­ing builds on pre­clin­i­cal progress, man­u­fac­tur­ing ex­pan­sion and new hires Umo­ja has made in the past months, CEO Andy Scharen­berg said in a state­ment.
At the core of Umo­ja's pitch is the idea that you can take the lessons learned from CAR-T and oth­er ap­proach­es aimed at amp­ing up the im­mune sys­tem against can­cer, and cre­ate a suite of tech­nolo­gies that work with each oth­er to cor­ner those tu­mor cells.
Among the three plat­forms it's de­vel­op­ing, two have gen­er­at­ed ini­tial prod­ucts that it be­lieves are al­most ready for the clin­ic: The first is Tu­morTag UB-TT170, a binder that flags can­cer cells for de­struc­tion. It will be test­ed for fo­late re­cep­tor-ex­press­ing sol­id tu­mors in com­bi­na­tion with an ac­com­pa­ny­ing CAR-T ther­a­py, as co-founder Michael Jensen pre­pares to lead a tri­al for pe­di­atric os­teosar­co­ma at Seat­tle Chil­dren's.
Then there's VivoVec UB VV100, a lentivi­ral vec­tor de­liv­ered in vi­vo to gen­er­ate a pop­u­la­tion of CD19-tar­get­ing, can­cer killing CAR-T cells with­in a pa­tient's body.
The third pil­lar in­volves small mol­e­cule mod­u­la­tors that can fine-tune and con­trol how those CAR-T cells func­tion in the body. A prod­uct from this line will be de­ployed with a sec­ond in vi­vo CAR-T at a lat­er time.
Scharen­berg has re­cruit­ed a full slate of ex­ecs to push forth all three tech­nolo­gies to­geth­er, with the re­cent ap­point­ments of Janssen vet Nush­mia Khokhar as CMO, Sanofi alum Ire­na Mel­niko­va as CFO, and David Fontana (for­mer­ly of Bris­tol My­ers Squibb) as chief busi­ness and strat­e­gy of­fi­cer.
Ryan Crisman, co-founder and CTO, will over­see a new dri­ve to beef up man­u­fac­tur­ing op­er­a­tions with a new site in Boul­der.
"Umo­ja's ful­ly in­te­grat­ed ap­proach is ca­pa­ble of en­gi­neer­ing a pa­tient's own im­mune sys­tem to at­tack and de­stroy tu­mors with a sim­plic­i­ty and cost that en­ables wide­spread im­ple­men­ta­tion," he said in a state­ment.