Sol­id Bio is back in busi­ness af­ter the FDA lifts clin­i­cal hold on Duchenne MD gene ther­a­py
Three months af­ter the FDA dropped a clin­i­cal hold on Sol­id Bio­sciences $SLDB over safe­ty con­cerns re­lat­ed to their gene ther­a­py for Duchenne mus­cu­lar dy­s­tro­phy, the biotech is back in busi­ness. Ex­ecs said Mon­day morn­ing that the hold is gone and the FDA has signed off on their re­sponse.
Sol­id Bio's stock shot up 18% in ear­ly trad­ing Mon­day.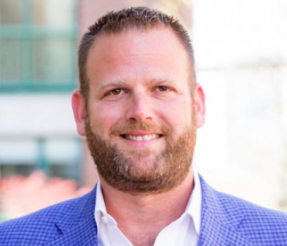 Sol­id Bio CEO Ilan Gan­ot
The very first pa­tient to be treat­ed with SGT-001 ex­pe­ri­enced a se­ri­ous ad­verse event, trig­ger­ing alarm bells af­ter in­ves­ti­ga­tors saw a "de­crease in platelet count fol­lowed by a re­duc­tion in red blood cell count, tran­sient re­nal im­pair­ment and ev­i­dence of com­ple­ment ac­ti­va­tion."
In re­sponse, in­ves­ti­ga­tors changed the study, adding IV glu­co­cor­ti­coids af­ter treat­ment, amp­ing up mon­i­tor­ing ac­tiv­i­ty and pro­vid­ing eculizum­ab on an as-need­ed ba­sis to fight any com­ple­ment ac­ti­va­tion that may oc­cur in fu­ture.
The full hold at Sol­id came just weeks af­ter CEO Ilan Gan­ot put out an 11th-hour alert right be­fore its IPO say­ing that the FDA had put a par­tial hold on the pro­gram.
Sol­id has some ma­jor league ri­vals in this field. Sarep­ta is prep­ping da­ta from its pro­gram and Pfiz­er is al­so en­gaged. Those pro­grams have not been tar­nished by safe­ty is­sues up to this point.
The FDA has been on high alert on Sol­id since James Wil­son — a pi­o­neer in gene ther­a­py who de­vel­oped the AAV de­liv­ery tech that Sol­id is us­ing — re­signed from the ad­vi­so­ry board af­ter an an­i­mal study raised a red flag about po­ten­tial safe­ty is­sues when used at a high dose. Wil­son was alarmed af­ter a mon­key was killed by liv­er tox­i­c­i­ty af­ter be­ing ex­posed to a high dose AAV treat­ment, with ev­i­dence of mo­tor neu­ron dam­age in piglets. A num­ber of com­pa­nies use AAV tech in-li­censed for their work. But none of the oth­ers have been hit with a hold.
Sol­id CEO Ilan Gan­ot — a for­mer JP Mor­gan in­vest­ment banker — has made much of the fact that he's a Duchenne MD dad out to find a gene ther­a­py that could cure the lethal, rare dis­ease. By in­tro­duc­ing a syn­thet­ic dy­s­trophin trans­gene con­struct, called mi­crody­s­trophin, via a vi­ral vec­tor, the com­pa­ny hopes to prove it can do what Sarep­ta and oth­ers have been grop­ing for with one de­ci­sive in­ter­ven­tion. And he had at­tract­ed some heavy­weight back­ers, in­clud­ing RA Cap­i­tal and their col­leagues at Bain.
As­sur­ances from the com­pa­ny that they were get­ting back on track has helped as­suage in­vestors, push­ing the stock back up af­ter a dam­ag­ing melt­down.