So­lid­i­fy­ing a new cor­po­rate struc­ture, IFM launch­es sec­ond unit fo­cused on cGAS-STING
For Gary Glick and his crew at IFM, life af­ter spin­ning out their on­col­o­gy as­sets to Bris­tol-My­ers Squibb has in­volved con­stant dis­cus­sions about which tar­gets — out of all the ideas on their draw­ing board — to go af­ter in the adap­tive im­mune sys­tem. Their next big ques­tion? When they should launch a new sub­sidiary to pur­sue the drugs, or how many of these units to form.
Gary Glick
Those dis­cus­sions led to IFM Tre, which got start­ed last Ju­ly with $31 mil­lion to tack­le a troi­ka of NL­RP3 tar­gets. With one of those pro­grams on the cusp of en­ter­ing the clin­ic, Glick is now ready an­nounce their next ven­ture: IFM Due (pro­nounced "du-way," Ital­ian for "two"), com­mit­ted to the cGAS-STING path­way.
Com­pris­ing cyclic GMP-AMP syn­thase and the more well-known stim­u­la­tor of in­ter­fer­on genes, the cGAS-STING path­way, when aber­rant­ly ac­ti­vat­ed, is tied to ex­cess pro­duc­tion of in­flam­ma­to­ry cy­tokines that un­der­lies both rare, ge­net­ic dis­eases like Aicar­di-Goutières syn­drome (AGS), STING-as­so­ci­at­ed vas­cu­lopa­thy with on­set in in­fan­cy (SAVI) and com­mon dis­eases like NASH, Parkin­son's and even senes­cence, the com­pa­ny said.
De­tails are scant on the two pre­clin­i­cal as­set cur­rent­ly in the pipeline, which Glick di­vulged are cur­rent­ly in the lead op­ti­miza­tion stage.
While ac­knowl­edg­ing that large bio­phar­ma com­pa­nies have been in­ter­est­ed in the path­way (Eli Lil­ly $LLY and Aduro $ADRO, for in­stance, have a re­search col­lab­o­ra­tion in place, al­though Aduro ran in­to re­peat­ed set­backs in can­cer), he held back on the specifics of their tech­nol­o­gy, choos­ing in­stead to high­light the un­der­stand­ing, reagents and an­i­mal mod­els brought to the ta­ble by found­ing sci­en­tist An­drea Ablass­er of the École Poly­tech­nique Fédérale de Lau­sanne in Switzer­land.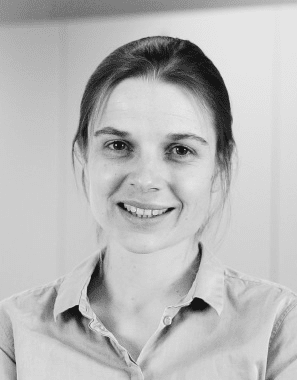 An­drea Ablass­er
The ap­point­ment of Ablass­er, who was in­tro­duced to the team by IFM co-founder Eicke Latz, re­flects the com­pa­ny's ap­proach of mar­ry­ing aca­d­e­m­ic sci­en­tists' in­sights with their drug dis­cov­ery ca­pa­bil­i­ties, Glick said. At its core, IFM's 35-mem­ber team hasn't grown since the last sub­sidiary was cre­at­ed; sci­en­tists are sim­ply mov­ing around new projects as their skills as need­ed.
"The on­ly thing that sits in IFM Due is the IP re­lat­ed to the projects," he told me, with "half a dozen" R&D staffers cur­rent­ly work­ing on cGAS-STING to­geth­er with ex­ter­nal help.
The flex­i­bil­i­ty al­lows IFM to do right by each set of as­sets — six oth­er in­flam­ma­somes are be­ing con­sid­ered as new tar­gets. But don't ex­pect a Roivant-style mush­room­ing of new com­pa­nies.
"My sense is it's not gonna look too dif­fer­ent than hav­ing two, maybe three sub­sidiaries run­ning at a time," Glick says. "I'm more of (the opin­ion) few­er and high­er qual­i­ty is bet­ter than larg­er and more dif­fused and (…) lit­tle bit less con­trol."