Some wor­thy ini­tia­tives out of the FDA fall far short of an ef­fec­tive fed­er­al plan to rein in drug prices
Over the last five months I've spent more time watch­ing video streams out of the na­tion's cap­i­tal than I did in all of the past five years (thank you C-Span). Law­mak­ers, over­all, have been very oblig­ing to the bio­phar­ma in­dus­try on a bi­par­ti­san ba­sis. And when there was ir­reg­u­lar news to re­port from DC, it gen­er­al­ly dealt with is­sues like an ex­tend­ed pe­ri­od of ex­clu­siv­i­ty for bi­o­log­ics or fresh de­mands for swifter drug re­views cou­pled to new in­cen­tives.
Iron­i­cal­ly, the drug in­dus­try proved one of the very few ar­eas where Re­pub­li­cans and De­moc­rats gen­er­al­ly found it easy to co­op­er­ate on a bi­par­ti­san ba­sis.
That all changed the day Don­ald Trump was sworn in as pres­i­dent.

Trump made pub­licly whip­ping bio­phar­ma a reg­u­lar spec­ta­cle. The in­dus­try had too many over­seas jobs, he de­clared with pop­ulist fer­vor, didn't in­vest in Amer­i­ca and more than any­thing, en­gaged in rip­ping off the coun­try with out­ra­geous­ly high drug prices.
Phar­ma ex­ec­u­tives are a sen­si­tive sort when it comes to pric­ing dis­cus­sions in gen­er­al, and you'd be hard pressed to find any ma­jor play­er who isn't painful­ly aware of the new pric­ing en­vi­ron­ment.
The big dis­count price on sar­ilum­ab from Sanofi and Re­gen­eron re­flects in part the im­pact Trump has had. Most of the biggest com­pa­nies have al­so come up with some new method for cal­cu­lat­ing ac­cept­able drug price in­creas­es. That didn't hap­pen in a vac­u­um.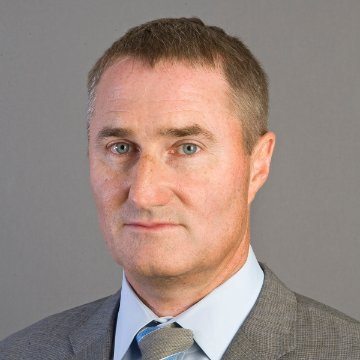 Ge­of­frey Porges, Leerink
So some in­dus­try in­sid­ers may have found it odd that Leerink's Ge­of­frey Porges thinks that the whole Big Phar­ma as­sault from DC may well just pe­ter out, leav­ing a few scuff marks be­hind af­ter limbs had been threat­ened.
I was think­ing that when I watched FDA com­mis­sion­er Scott Got­tlieb tes­ti­fy in front of a Con­gres­sion­al sub­com­mit­tee on Thurs­day. Got­tlieb has a few good ideas on drug pric­ing. It's sim­ple com­mon sense that clear­ing up a back­log of gener­ics ap­pli­ca­tions and specif­i­cal­ly tar­get­ing the ap­proval path­way for com­plex gener­ics can have a re­al ef­fect on what this coun­try pays for drugs. Gener­ic com­pe­ti­tion can shred a brand­ed price in months. And we'll like­ly see biosim­i­lars start to have an im­pact af­ter we see a num­ber of ri­vals ap­pear for every ag­ing block­buster.
If that's it — with no Medicare ne­go­ti­a­tions or tough fed­er­al for­mu­la­ries that can kick off the most ex­pen­sive meds — then the in­dus­try chiefs will have dodged a can­non ball. Bio­phar­ma can deal with the mar­ket re­al­i­ties of gener­ics. And aban­don­ing the end-game of pro­tect­ing fran­chise drugs with var­i­ous de­lay­ing tac­tics is in the pub­lic in­ter­est.
But that won't ad­dress the un­der­ly­ing is­sue of brand­ed drug prices in the US.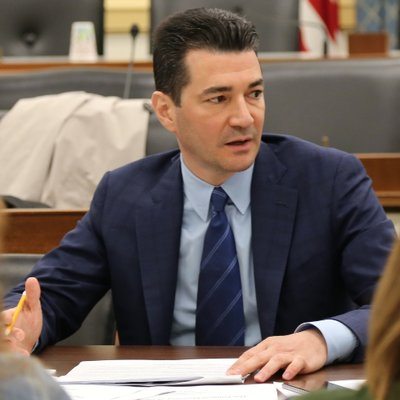 FDA com­mis­sion­er Scott Got­tlieb
Ul­ti­mate­ly, mar­ket forces may be left as the on­ly vi­able tool for re­strict­ing new drug prices. That's not nec­es­sar­i­ly a bad thing. But the way it works now cre­ates huge is­sues for pa­tients.
Left to their own de­vices, pay­ers have come up with their own way to de­ny the peo­ple they cov­er ac­cess to ex­pen­sive drugs. Step ther­a­py has be­come a 100 mile jour­ney for some pa­tients. Rules sup­pos­ed­ly aimed at re­strict­ing cov­er­age to those who can ben­e­fit from a drug are of­ten just drawn up to bar cov­er­age. Out-of-pock­et ex­pens­es keep go­ing high­er to wave off prop­er use.
US con­sumers should have ac­cess to new drugs at a fair price.
There has to be a bet­ter way than this to man­age the pric­ing is­sue. But we may not see it any­time soon. And that means the pric­ing con­tro­ver­sy will con­tin­ue to fes­ter in­def­i­nite­ly.