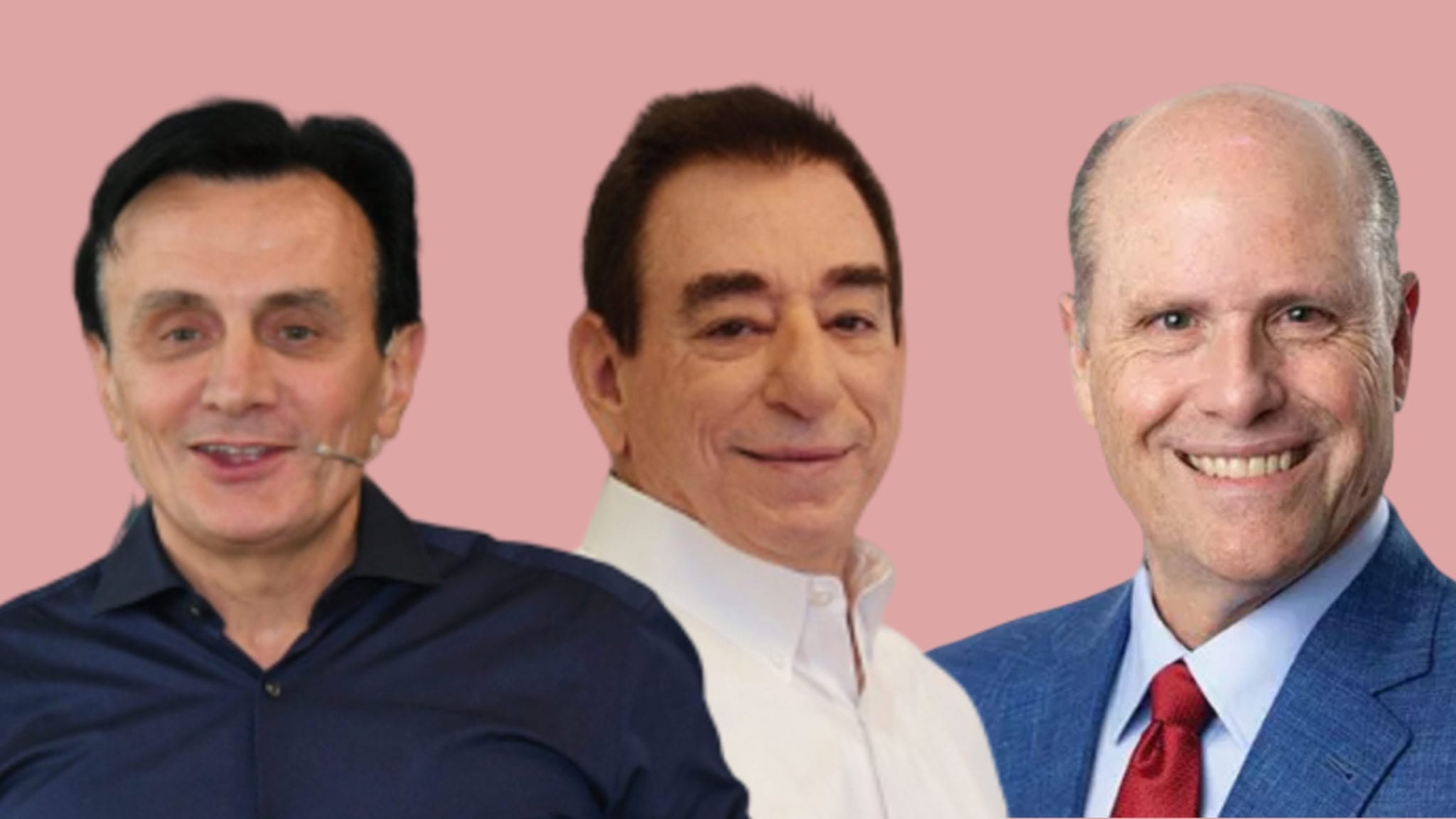 Pascal Soriot, Len Schleifer, Paul Perreault
So­ri­ot, Schleifer, Per­reault named top glob­al CEOs — but gone are phar­ma's gold­en years
CEOs of gi­ant com­pa­nies can be re­mem­bered for a pletho­ra of things: the deals they strike, the peo­ple they hire and fire, the words they ut­ter in in­ter­views, and so on. But for the Street, it's the fi­nan­cial per­for­mance that de­fines any tenure. The Har­vard Busi­ness Re­view has just dropped the 2019 edi­tion of its cal­cu­la­tions on that while blend­ing in a dash of the en­vi­ron­men­tal, so­cial and gov­er­nance fac­tors that have in­creas­ing­ly con­cerned in­vestors.
Pas­cal So­ri­ot has earned a place on the list (#77) as he be­gins his eighth year as As­traZeneca CEO, join­ing Re­gen­eron's Len Schleifer, whose rank­ing fell from 53 last year to 93. Ab­b­Vie chief Richard Gon­za­lez, who shared a spot with Schleifer last year, was among the 35 mem­bers of the class of 2018 who didn't make it this year.
The on­ly oth­er bio­phar­ma rep­re­sen­ta­tive is Paul Per­reault, CEO of the oft-over­looked but hefty Aus­tralian play­er CSL. But oth­er health care lead­ers, in­clud­ing medtech con­glom­er­ate Boston Sci­en­tif­ic's Michael Ma­honey and in­stru­ments man­u­fac­tur­er Ther­mo Fish­er chief Marc Casper made an ap­pear­ance, as did Bernard Char­lés of Das­sault Sys­témes, the French soft­ware mak­er that re­cent­ly got in­to the clin­i­cal tri­al busi­ness via a $5.8 bil­lion ac­qui­si­tion of Me­di­da­ta.
Har­vard Busi­ness Re­view, which has pub­lished eight ver­sions of the rank­ings in the past years, sorts the CEOs by over­all share­hold­er re­turn and in­crease in mar­ket cap­i­tal­iza­tion over their en­tire tenure — met­rics that ac­count for 70% of the fi­nal score. But they al­so give some weight to ESG, which mea­sures the sus­tain­abil­i­ty and eth­i­cal im­pact of a com­pa­ny, "to re­flect the fact that a rapid­ly grow­ing num­ber of funds and in­di­vid­u­als now fo­cus on far more than bot­tom-line met­rics when they make in­vest­ment de­ci­sions."
Among a group who have been in the job for 15 years on av­er­age, So­ri­ot is al­so in the mi­nor­i­ty as a non-in­sid­er. Since jump­ing to As­traZeneca, the for­mer Roche ex­ec has ex­e­cut­ed a turn­around cen­tered on three big can­cer fran­chis­es — Lyn­parza, Tagris­so and Imfinzi — which al­so fea­tured an or­ga­ni­za­tion­al over­haul and ag­gres­sive di­vesti­tures.
So­ri­ot's as­cen­sion to the top 100 CEOs on the S&P Glob­al 1200 fol­lows a de­c­la­ra­tion of vic­to­ry late last year when he pro­claimed "the start of a pe­ri­od of sus­tained growth for years to come."
That's clear­ly still an on­go­ing process, as his fi­nan­cial rank on HBR's list is just 202. But strong num­bers on the ESG side put him above Schleifer, who ranked 19 fi­nan­cial­ly but had much poor­er ESG grades.
Schleifer, who's of­ten laud­ed for build­ing the com­pa­ny from scratch to­geth­er with R&D chief George Yan­copou­los (and com­pen­sate them­selves am­ply for that), has been on the list for the past three years. In ad­di­tion to a rep­u­ta­tion for world-class an­ti­bod­ies, Schleifer is al­so known for be­ing vo­cal on broad­er cor­po­rate is­sues such as drug price hikes and Amer­i­can pub­lic in­fra­struc­ture.
In com­par­i­son, Per­reault keeps a much low­er pro­file, even though he leads a com­pa­ny that has a sol­id #16 stand­ing among the phar­ma com­pa­nies with the high­est mar­ket caps around the world.
What's al­so clear from this year's com­pi­la­tion is that phar­ma, suf­fer­ing from a bro­ken pub­lic im­age and dwin­dling re­turns on in­vest­ment, is lin­ger­ing in a dark val­ley. It was on­ly five years ago that John Mar­tin of Gilead, David Py­ott of Al­ler­gan, Lars Sørensen of No­vo Nordisk, and Michael Pear­son of Valeant oc­cu­pied the top 10 po­si­tions on the rank­ing. All four have since stepped down and, fol­low­ing a spec­tac­u­lar and scan­dalous fall from grace in­volv­ing fraud and price goug­ing, Valeant has re­brand­ed as Bausch and Lomb.