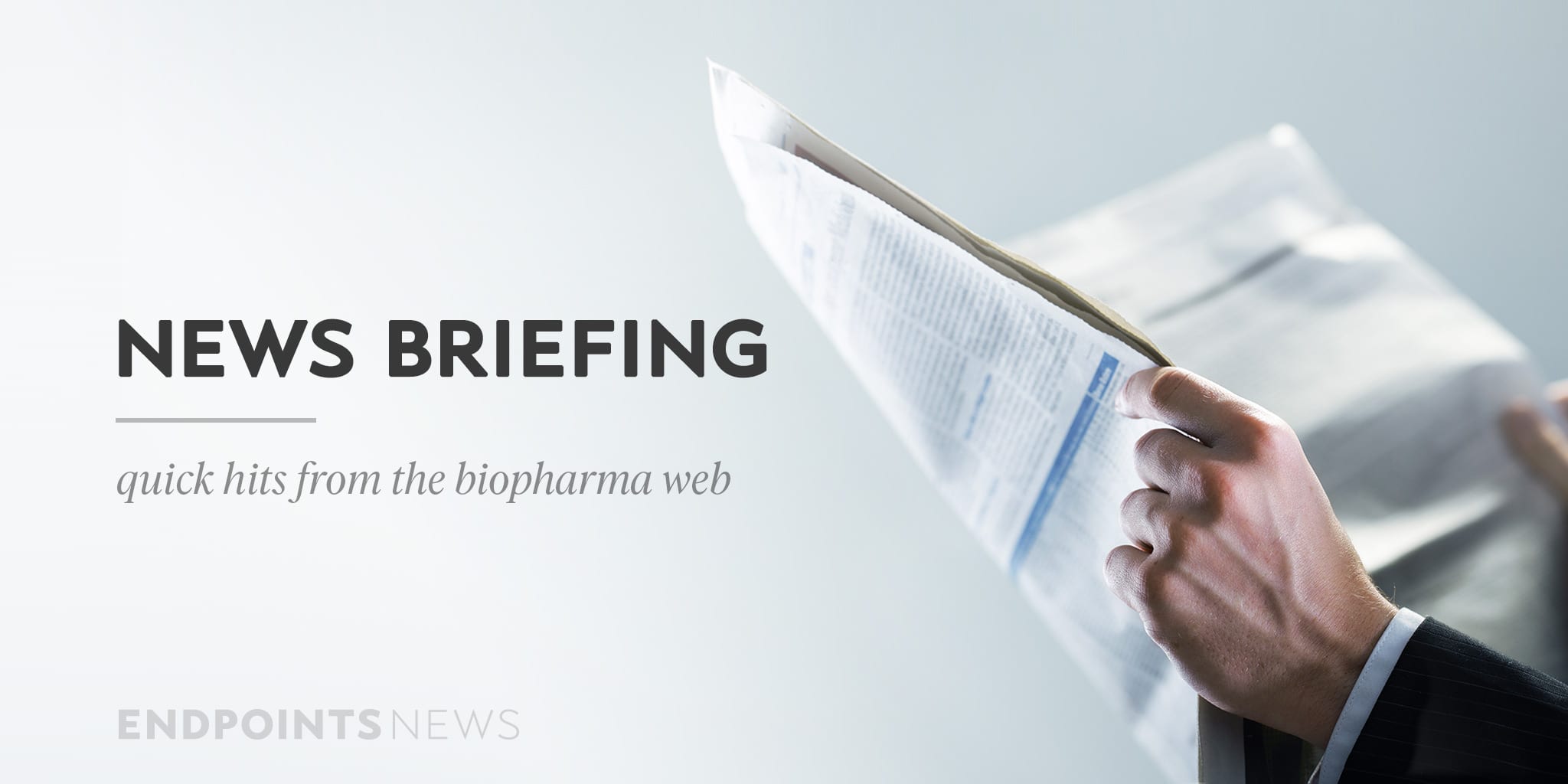 SPAC ex­tends dead­line to merge — again; Flag­ship's Evelo bor­rows $45M to re­fi­nance debt
A SPAC deal an­nounced in Au­gust may need a bit more time to dot all the i's and cross all the t's.
Ocean Bio­med­ical and its blank check part­ner, Aes­ther Health­care Ac­qui­si­tion Corp., ex­tend­ed the dead­line to wrap their merg­er talks by three months, they said Fri­day. The two en­ti­ties will now have un­til March 16, 2023, to merge and bring Ocean to Nas­daq.
This is the sec­ond time Aes­ther and Ocean have ex­tend­ed their merg­er dead­line, and it's the last time they'll be able to do so. Should they be un­able to fin­ish their dis­cus­sions and put to­geth­er the req­ui­site raise, the SPAC will have to re­turn its mon­ey to in­vestors.
The merg­er has proven em­blem­at­ic of the 2022 biotech bear mar­ket, as Ocean was one of sev­er­al can­di­dates Aes­ther sought to com­bine with. Talks pre­vi­ous­ly fell apart with at least three po­ten­tial part­ners, in­clud­ing an elec­tric ve­hi­cle parts mak­er, be­fore Ocean and Aes­ther agreed to re­verse-merge.
Flag­ship biotech re­fi­nances debt
A Flag­ship-found­ed biotech is look­ing to se­cure more cash through a loan.
Evelo Bio­sciences is bor­row­ing $45 mil­lion from Hori­zon Tech­nol­o­gy Fi­nance Cor­po­ra­tion, the com­pa­ny an­nounced Fri­day, in or­der to re­fi­nance its ex­ist­ing debt that would have start­ed af­fect­ing its bal­ance sheet next March. The new loan al­lows Evelo to on­ly pay in­ter­est for three years on most of the new loan, be­fore a two-year pe­ri­od where it would have to re­pay the rest.
$35 mil­lion of the to­tal $45 mil­lion will be sub­ject to this, while the re­main­ing $10 mil­lion will be re­paid on Jan. 1, 2028, when the loan ma­tures, ac­cord­ing to SEC fil­ings.
The out­stand­ing loan bal­ance will al­so be charged in­ter­est at one of two rates. It can be charged at 11% in­ter­est, or it can be charged at what­ev­er the Wall Street Jour­nal's "Prime Rate" plus "Loan Rate Spread" is list­ed as, whichev­er is high­er.
Evelo al­so "re­paid in full all out­stand­ing in­debt­ed­ness" to its pre­vi­ous lender, K2 HealthVen­tures.