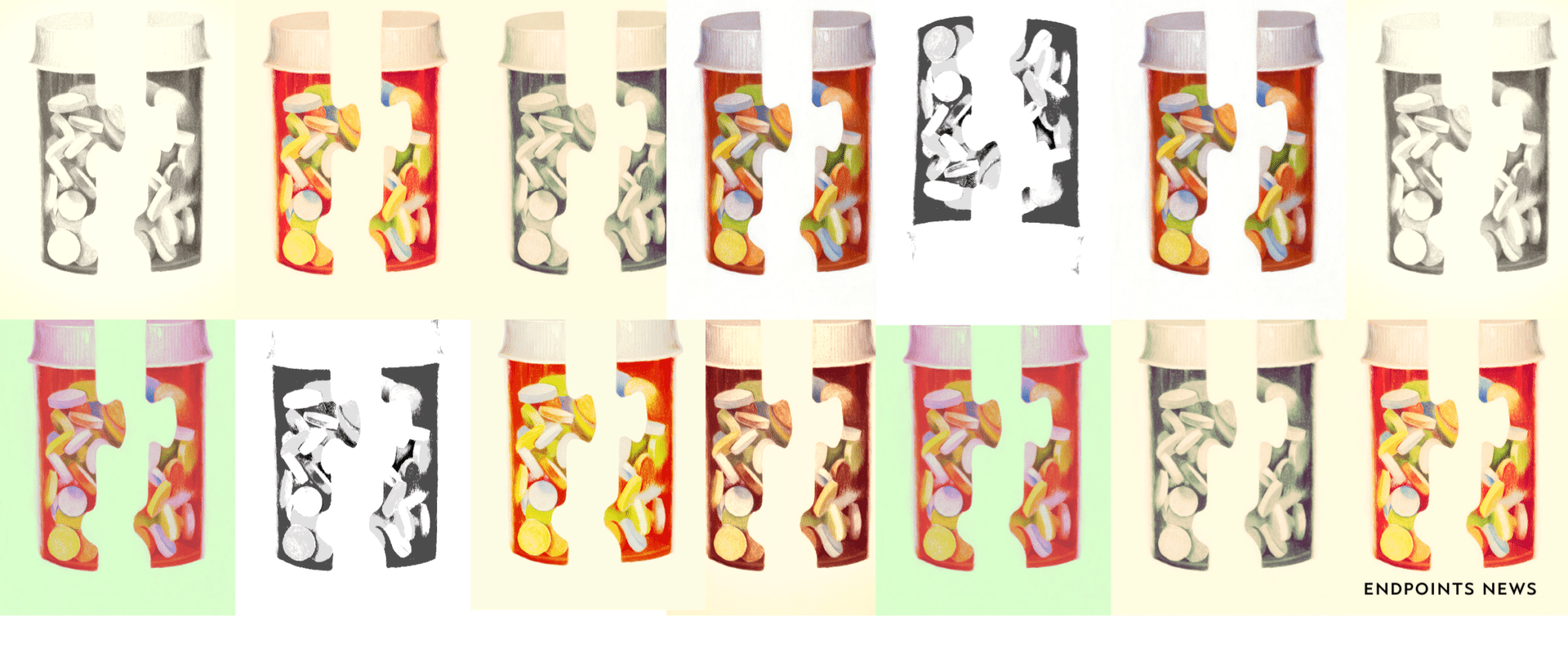 Top 10 pipeline blowups, set­backs and sna­fus in H2 2016
2016 has to rank as one of the worst years in re­cent drug R&D his­to­ry. We've been treat­ed to every­thing from a re­peat Phase III de­ba­cle for Eli Lil­ly in Alzheimer's to back-to-back clin­i­cal holds on a CAR-T drug that kills some pa­tients from Juno. We've seen stel­lar or­ga­ni­za­tions like Bris­tol-My­ers' R&D team over­step while Gilead went from do­ing no wrong to do­ing no right. And that was just what we saw in the last few months.
These weren't just the nor­mal fail­ures you can ex­pect in any busi­ness as high risk as bio­phar­ma R&D. There's bad judg­ment and some­times eva­sive­ness in the face of em­bar­rass­ing dis­as­ters.
Add in my look at the top 10 sna­fus for H1 along with a se­ries of biotech dis­as­ters for com­pa­nies like Seres, Oph­thotech and many oth­ers, and the com­plet­ed pic­ture looks like a worst-case sce­nario for any in­ves­ti­ga­tor in the busi­ness. It's no co­in­ci­dence that we al­so saw ROIs in R&D con­tin­ue to slide while new ap­provals plunged this year.
Lets hope next year, with block­buster hope­fuls in gene ther­a­py, can­cer, MS and more, can help over­come the pic­ture of in­ep­ti­tude that has dom­i­nat­ed 2016. It can't get much worse.
---
Juno Ther­a­peu­tics — JCAR015's lethal lega­cy
Seat­tle, WA
$JUNO
CEO: Hans Bish­op
Hans Bish­op
The prob­lem: JCAR015 was hand­ed one of the short­est clin­i­cal holds due to pa­tient deaths in the FDA's his­to­ry. With­in days reg­u­la­tors bought in­to Juno's so­lu­tion: Drop flu­dara­bine — chemo used to con­di­tion pa­tients for cell ther­a­py — and you'll see the in­ci­dences of neu­ro­tox­i­c­i­ty dis­ap­pear. It didn't work, as wit­nessed by two more pa­tient deaths that forced the com­pa­ny to put it on a vol­un­tary hold. And ex­perts in the field warned from the get-go that Juno was fol­low­ing a du­bi­ous path to get back in­to the clin­ic, putting pa­tients — al­beit very sick pa­tients — at un­nec­es­sary risk. The set­back is like­ly to end de­vel­op­ment of Juno's lead CAR-T, putting them far be­hind Kite and No­var­tis. And it rais­es se­ri­ous doubts about the ex­ec­u­tive team's cred­i­bil­i­ty, as well as new ques­tions about the FDA's will­ing­ness to aban­don its risk/ben­e­fit stan­dards in fa­vor of de­vel­op­ers. Lessons learned? There's no sign of any.
---
Bris­tol-My­ers Squibb – A check­point fron­trun­ner's prat­fall
New York, NY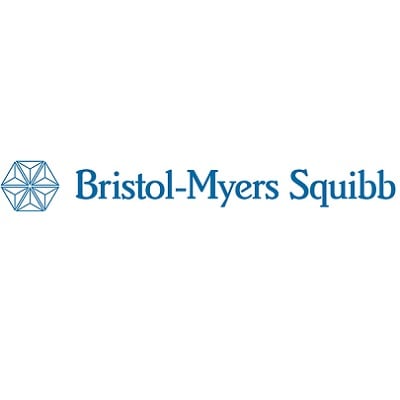 $BMY
CEO: Gio­van­ni Caforio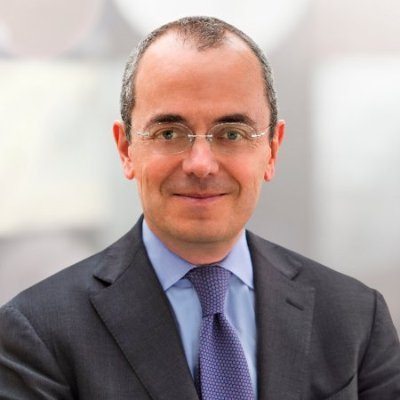 Gio­van­ni Caforio
The prob­lem: Of all the epic mis­cal­cu­la­tions that oc­curred in 2016, few can ri­val Bris­tol-My­ers Squibb's blun­der with Op­di­vo. Shoot­ing for an FDA OK to use their pi­o­neer­ing check­point in front­line lung can­cer cas­es, in­ves­ti­ga­tors over­shot their mark, rather greed­i­ly go­ing af­ter a broad pa­tient pop­u­la­tion and fail­ing bad­ly, on sev­er­al scores. Mer­ck, run­ning in right be­hind Bris­tol-My­ers, played it just right, and the FDA re­ward­ed their savvy with a near in­stant ex­pan­sion of their mar­ket. It's no co­in­ci­dence that the com­pa­ny soon af­ter be­gan a ma­jor re­org in the R&D group.
---
Eli Lil­ly – An­oth­er home run swing whiffs
In­di­anapo­lis, IN
$LLY
CEO: John Lech­leit­er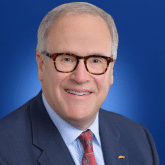 John Lech­leit­er
The prob­lem: Let's leave aside for a mo­ment the chang­ing of the guard at Eli Lil­ly. John Lech­leit­er stayed on long enough to ei­ther claim cred­it or ac­cept re­spon­si­bil­i­ty for solanezum­ab, its twice failed Alzheimer's drug that was put back in a large Phase III pro­gram. And that's where the buck should stop. Lil­ly, of course, was chas­ing a clin­i­cal sig­nal — straight in­to a ditch. By re­vis­ing its tri­al de­sign and re­ly­ing on bet­ter di­ag­nos­tics, Lil­ly be­lieved it could avoid a re­peat of its 2012 flop. Per­haps one of Lech­leit­er's biggest achieve­ments was to con­vince many an­a­lysts and news or­ga­ni­za­tions that the da­ta from the last fail­ure in­di­cat­ed a clear promise for its fu­ture use. That gave Lil­ly four more years to ex­e­cute a turn­around in its pipeline. But the big home run swings like this con­tin­ue to un­der­score the com­pa­ny's in­abil­i­ty to get the next megablock­buster through Phase III. And it capped yet an­oth­er year in which late-stage Alzheimer's R&D has known noth­ing but cat­a­stro­phe.
---
No­var­tis — CAR-T
Basel
$NVS
CEO: Joe Jimenez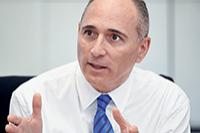 Joe Jimenez
The prob­lem: There are still quite a few unan­swered ques­tions about what prompt­ed No­var­tis to shut­ter its cell and gene ther­a­py unit and dis­perse its 400 staffers, lay­ing off 120 and see­ing off its chief, Us­man "Oz" Azam. You may not have heard, but Azam land­ed not long af­ter at Tmu­ni­ty, a start­up launched by Penn's Carl June, who's work­ing on the next wave of CAR-T tech. No­var­tis' ex­pla­na­tion — it was stream­lin­ing the work and elim­i­nat­ing costs — on­ly served to mys­ti­fy out­side ob­servers, who were like­ly to see this as a set­back that would play out af­ter No­var­tis made its first play for a pi­o­neer­ing ap­proval in 2017. Why lose your top tal­ent in a field you plan to dom­i­nate?
---
Gilead — The domi­no the­o­ry
Fos­ter City, CA
$GILD
CEO: John Mil­li­gan

John Mil­li­gan
The prob­lem: By the time Gilead's Phase III for mo­melo­tinib stag­gered in with unim­pres­sive re­sults in mid No­vem­ber, an­a­lysts had just about had it with the one time biotech dar­ling. GS-4997 was al­ready rais­ing doubts, and Gilead had to write off sim­tuzum­ab along with GS-5745 for ul­cer­a­tive col­i­tis and Crohn's. Ele­clazine (GS-6615) al­so failed a late-stage study. And that all hap­pened in a mat­ter of months. Gilead has gone a long way to de­stroy­ing con­fi­dence in its pipeline, though there are some big pro­grams still in the mix. Add in a $2.54 bil­lion ju­ry ver­dict for vi­o­lat­ing Mer­ck's hep C patents, as its hep C fran­chise is on the wane, and you have a recipe for one of the worst re­ver­sals in the in­dus­try this year.
---
Al­ny­lam – The re­vusir­an shock­wave
Cam­bridge, MA
$AL­NY
CEO: John Maraganore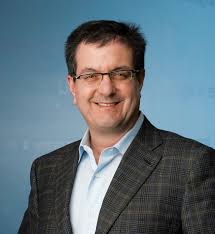 Al­ny­lam CEO
The prob­lem: The news last Oc­to­ber that Al­ny­lam had de­cid­ed to abrupt­ly scrap its late-stage pro­gram for re­vusir­an sent shock­waves through its in­vestor group as well as the whole R&D sec­tor it leads. The RNAi ground­break­er, which has been la­bor­ing for more than a decade on build­ing its pipeline, was forced to axe the pro­gram af­ter track­ing a high­er rate of death in the drug arm of its piv­otal study. It was yet an­oth­er re­minder that RNAi is af­flict­ed with un­known safe­ty is­sues that can claim a drug in an un­sus­pect­ing mo­ment. And it ar­rived just days af­ter Al­ny­lam took a nasty hit on its stock price af­ter a much ear­li­er-stage drug, the RNAi liv­er dis­ease drug ALN-AAT, was scrapped af­ter three pa­tients ex­pe­ri­enced spik­ing liv­er en­zymes in a Phase I/II. That's a clas­sic sign of pro­gram-killing tox­i­c­i­ty. One of the un­der­ly­ing con­cerns with Al­ny­lam is that the safe­ty is­sues could be even­tu­al­ly linked to oth­er pipeline ef­forts, though not like­ly to its lead drug Patisir­an. Al­ny­lam CEO John Maraganore, though, is no quit­ter. He's seen plen­ty of ups and downs along the way. And he's vowed to see it through to com­mer­cial­iza­tion. No one doubts his sin­cer­i­ty on that score. But Al­ny­lam's stock dropped by half on the Re­vusir­an set­back, and it's nev­er re­cov­ered.
---
Boehringer In­gel­heim – Hid­den dis­as­ters
In­gel­heim, Ger­many
Pri­vate
Chair­man of the board of man­ag­ing di­rec­tors: Hu­ber­tus von Baum­bach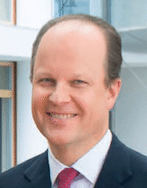 Hu­ber­tus von Baum­bach
The prob­lem: The in­dus­try ex­pe­ri­enced sev­er­al new cas­es of R&D Alzheimer's this year. That's when the on­ly thing some com­pa­nies can re­mem­ber is the good. The bad and the ug­ly, and what caused it, are for­got­ten. And no one com­pa­ny had a worse ex­pe­ri­ence with this dis­ease in 2016 than Boehringer In­gel­heim. In May, Boehringer was hap­py to cel­e­brate the ap­proval of Han­mi's drug in South Ko­rea, as it looked to ac­cel­er­ate this ther­a­py straight through its own late-stage de­vel­op­ment. At the end of Sep­tem­ber, the com­pa­ny sim­ply walked away with­out ex­pla­na­tion. Han­mi, though, has been un­der in­ves­ti­ga­tion for stag­ing a stock ma­nip­u­la­tion and Boehringer lat­er con­ced­ed, af­ter I raised ques­tions about it, that one pa­tient had died in a study and two more ex­pe­ri­enced se­vere ad­verse events. One law­mak­er in Ko­rea turned up a let­ter from Boehringer dat­ed to Au­gust say­ing that they were stop­ping the pro­gram on the rec­om­men­da­tion of the da­ta mon­i­tor­ing com­mit­tee. And the same law­mak­er said that three pa­tients had died. Boehringer reps have stopped an­swer­ing my ques­tions about this drug, such as: When ex­act­ly did they find out the drug — still mar­ket­ed in Ko­rea, de­spite the con­tro­ver­sy — was dan­ger­ous? And how about that DMC let­ter? That's as bad a case of R&D Alzheimer's you'll see.
---
As­traZeneca – A Bril­in­ta Wa­ter­loo
Lon­don
$AZN
CEO: Pas­cal So­ri­ot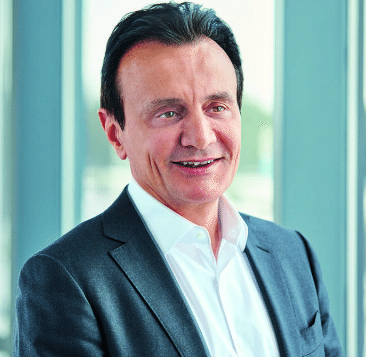 Pas­cal So­ri­ot
The prob­lem: Bril­in­ta has to rank as one of Pas­cal So­ri­ot's great­est dis­ap­point­ments. And there are a num­ber to pick from. This year the phar­ma gi­ant mount­ed ex­pen­sive stud­ies to prove that Bril­in­ta was (A) Not any bet­ter than gener­ic Plav­ix in treat­ing pe­riph­er­al artery dis­ease and (B) Not bet­ter than sim­ple as­pirin in pre­vent­ing heart strokes. As­traZeneca is now slow­ly start­ing to walk back its sun­ny fore­cast that this drug could one day achieve $3.5 bil­lion in an­nu­al sales. And with that re­treat the odds against ever hit­ting $45 bil­lion in an­nu­al rev­enue — promised to in­vestors for their sup­port is staving off a Pfiz­er takeover — just got con­sid­er­ably worse. The news on Bril­in­ta comes dur­ing a sour year for As­traZeneca's team. Bro­dalum­ab was sold for scrap to Valeant af­ter its com­mer­cial pro­file was marred by ev­i­dence of sui­ci­dal think­ing among pa­tients. The great hope in gain­ing an ap­proval for dur­val­um­ab has been de­layed, putting the com­pa­ny in a like­ly 4th or 5th spot at the FDA's ini­tial fin­ish line for check­point drugs. And one time block­buster hope selume­tinib has now flopped in two late-stage stud­ies, most re­cent­ly last sum­mer for KRAS-pos­i­tive non-small cell lung can­cer.
---
Cem­pra – The prob­lem with an­tibi­otics
Chapel Hill, NC
$CEMP
Act­ing CEO: David Za­c­cardel­li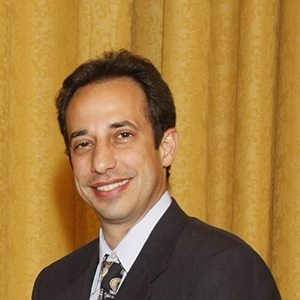 David Za­c­cardel­li
The prob­lem: We learned more than a year ago that Cem­pra's new an­tibi­ot­ic was linked with safe­ty is­sues, and the da­ta sent the biotech's shares in­to a tail­spin. But the ju­ry re­mained out on soli un­til the FDA for­mal­ly re­ject­ed it in De­cem­ber, com­plet­ing a rout for the biotech. Cem­pra now is in a re­al dilem­ma. It has to de­cide if it wants to ac­tu­al­ly mount a ma­jor new safe­ty study or give up on a prod­uct that may be ap­prov­able, but not com­mer­cial­ly vi­able. Reg­u­la­tors have al­ready in­di­cat­ed that ev­i­dence of liv­er tox­i­c­i­ty will keep this prod­uct on the side­lines, called on on­ly af­ter every­thing else has failed. And that re­mark­able as­sess­ment may nev­er be over­turned. Cem­pra's predica­ment un­der­scores just how hard it is to de­vel­op new an­tibi­otics, even at a time of grow­ing drug re­sis­tance. This is the kind of sit­u­a­tion that is like­ly to make it even hard­er to get more in­vest­ment cash to­geth­er for new com­pa­nies in the field, mak­ing this a set­back for the sec­tor.
---
Pfiz­er – Not so hot on PC­SK9
New York
$PFE
CEO: Ian Read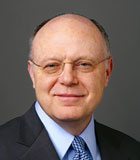 Ian Read
The prob­lem: Pfiz­er's not the kind of drug de­vel­op­er that skimps on clin­i­cal tri­als. So when it de­cid­ed to go af­ter the world's num­ber 3 PC­SK9 drug – bo­co­cizum­ab – the com­pa­ny set up two Phase III stud­ies for 32,000 pa­tients. This ther­a­py al­ready had is­sues go­ing in­to Phase III, most no­tably ev­i­dence of an im­mune re­sponse, which was added to signs of wan­ing ef­fi­ca­cy. That didn't stack up well with the two pi­o­neer drugs in the field from Am­gen and Re­gen­eron/Sanofi, which un­der­scores just how hard it is to play pack R&D. Pfiz­er's prob­lem here, which led to a de­ci­sion in No­vem­ber to dump the whole thing af­ter tout­ing bo­co­cizum­ab as a lead­ing drug in its late-stage pipeline, is The Med­i­cines Com­pa­ny's ad­van­tage. They've been work­ing on a ri­val drug from Al­ny­lam that promis­es to do the same work with on­ly twice-year­ly dos­ing.