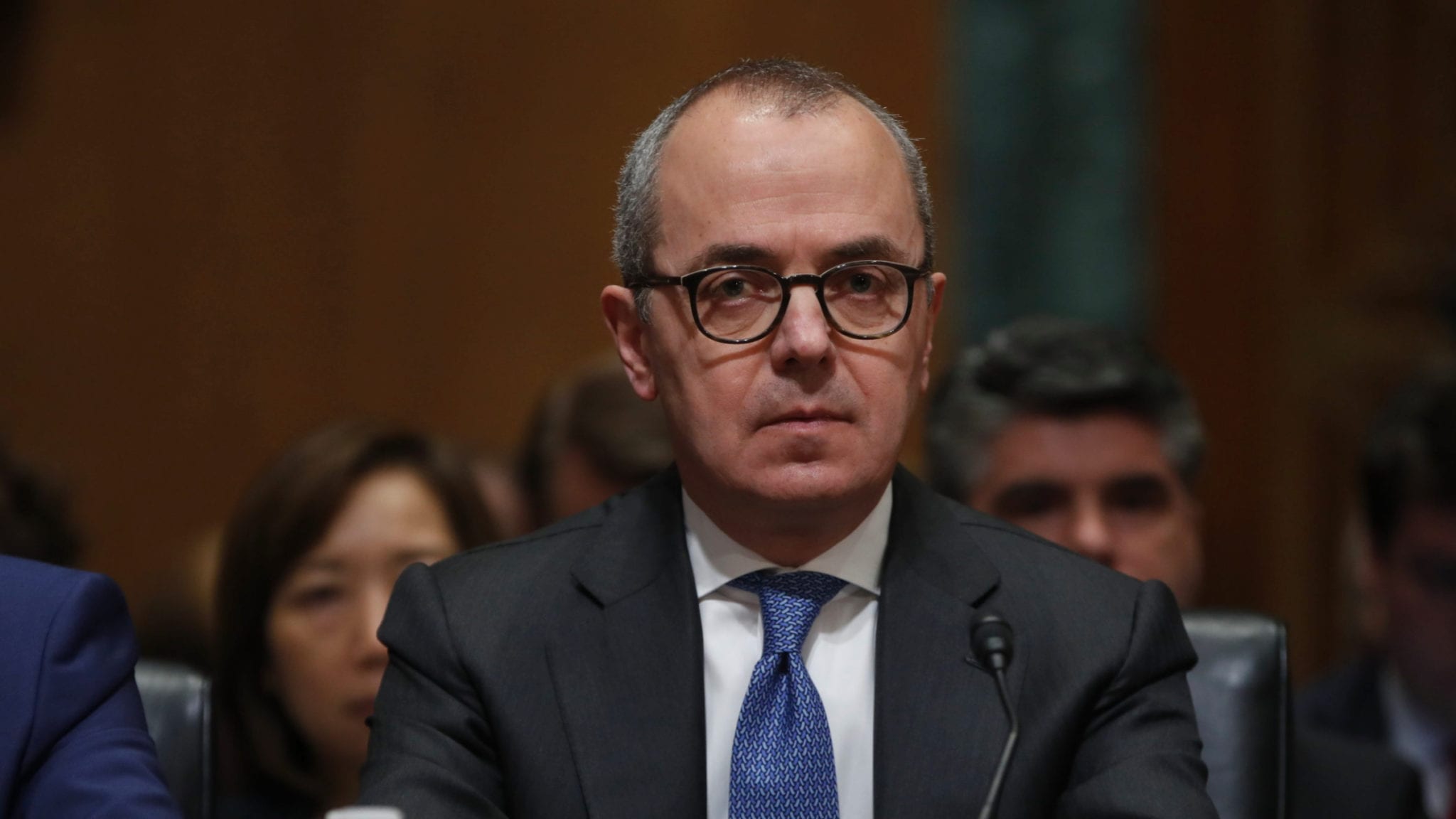 Giovanni Caforio, Bristol Myers Squibb CEO (Pablo Martinez Monsivais/AP Images)
Star­ing at a down quar­ter for Op­di­vo, Bris­tol My­ers keeps its eyes on price com­pe­ti­tion po­ten­tial in packed PD-1 mar­ket
De­spite its stand­ing as one of the best­selling an­ti-PD-1s, Bris­tol My­ers Squibb can ill af­ford a down quar­ter for its lead­ing I/O amid a packed — and grow­ing — class. With Covid-19 al­ready nip­ping at sales, the drug­mak­er is al­so keep­ing close watch for a po­ten­tial dis­count­ed dis­rupter in the PD-1 class, which could come soon­er rather than lat­er.
Bris­tol My­ers' an­ti-PD-1 Op­di­vo post­ed dis­ap­point­ing sales for Op­di­vo in the first quar­ter, down 3% from the same time pe­ri­od last year at $1.72 bil­lion, ac­cord­ing to earn­ings re­leased Thurs­day.
The drug­mak­er tied that dip to Covid-19 dis­rup­tions at in­fu­sion cen­ters and be­lieves the drug will turn it around for the rest of the year, ex­ec­u­tives told an­a­lysts on a Thurs­day call. How­ev­er, Op­di­vo's poor per­for­mance stands in con­trast to Mer­ck's mar­ket-lead­ing Keytru­da, which post­ed 19% growth on the quar­ter to a whop­ping $3.9 bil­lion.
Op­di­vo's stum­ble comes as the an­ti-PD-1 mar­ket wel­comes its sev­enth en­trant — Glax­o­SmithK­line's Jem­per­li — and casts in­to stark re­lief a lack of price com­pe­ti­tion in that class. Ear­li­er this month, Bern­stein an­a­lyst Ron­ny Gal is­sued an open let­ter to Re­gen­eron CEO Len Schleifer call­ing on the drug­mak­er to be the first drug in the class to jump­start a dis­count­ing strat­e­gy for Lib­tayo. His ar­gu­ment goes like this:
While some of your peers may not be too hap­py with your strat­e­gy at first, you will be do­ing the in­dus­try a fa­vor. The strongest ar­gu­ment in fa­vor of gov­ern­ment in­ter­ven­tion in drug pric­ing is that mar­ket forces are fail­ing. There are now six ap­proved PD-1s [sev­en with Jem­per­li], none have done a head-to-head tri­al, and they are all rais­ing prices every year. The best thing you can do for the in­dus­try is to demon­strate that mar­ket forces work. This is an op­por­tu­ni­ty for Re­gen­eron to tru­ly lead in phar­ma as the com­pa­ny has his­tor­i­cal­ly led biotech.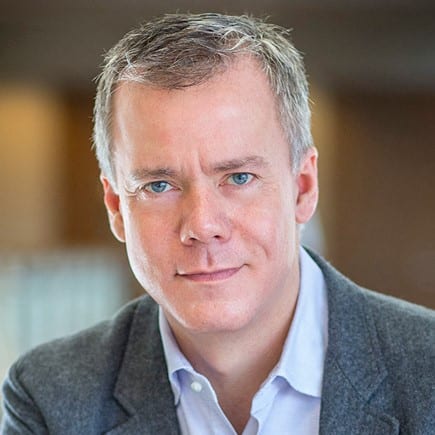 Chris Boern­er
An­a­lysts quizzed Bris­tol My­ers CCO Chris Boern­er on the pos­si­bil­i­ty of any one of Op­di­vo's an­ti-PD-(L)1 com­peti­tors — and even more are on the way — tak­ing a dis­count­ing path, which if Gal is cor­rect could steal some mar­ket share away from the big­ger com­peti­tors. His re­sponse? We're go­ing to keep churn­ing out da­ta and ap­provals and see what hap­pens.
"While we're al­ways a bit para­noid about new en­trants, we have a good po­si­tion to man­age com­pe­ti­tion," Boern­er said. "In terms of risk, we ab­solute­ly think it's some­thing we need to stay on top of. The ar­eas where we see the great­est risk don't over­lap with our biggest mar­kets, at least to­day … (but) this is an area that's very dy­nam­ic, and we're pay­ing very close at­ten­tion to it."
With hopes that Op­di­vo will make a turn­around, Bris­tol My­ers spent much of the call field­ing ques­tions on re­latlimab, the drug­mak­er's LAG-3 mol­e­cule be­ing test­ed along­side Op­di­vo in first-line melanoma. You'll re­mem­ber the drug­mak­er read out topline da­ta from that com­bo in March show­ing sig­nif­i­cant ben­e­fit over Op­di­vo alone in the Phase III REL­A­TIV­I­TY-047 tri­al.
Bris­tol My­ers is gear­ing up to re­veal more da­ta from that study at this year's AS­CO, and it clear­ly has high hopes for the drug, most­ly as a com­bo ther­a­py with Op­di­vo. The drug­mak­er will need it, too, as a se­ries of patent cliffs in 2025 puts a big bur­den on the strength of the drug­mak­er's pipeline.
Fac­ing those cliffs, CEO Gio­van­ni Caforio hint­ed that M&A will be a big part of Bris­tol My­ers' strat­e­gy mov­ing for­ward, de­spite some un­knowns around a sud­den­ly steely FTC.
"It's re­al­ly dif­fi­cult to spec­u­late at this point what the evolv­ing po­si­tion of the FTC will be," Caforio told an­a­lysts. "I feel there are plen­ty of op­por­tu­ni­ties to strength­en our port­fo­lio across all of the ar­eas in our port­fo­lio where we have ex­per­tise."
Bris­tol My­ers post­ed $11.1 bil­lion in sales on the quar­ter, a 3% in­crease from the same time pe­ri­od last year.