Hunt­ing uni­corn sta­tus, the co-in­ven­tors of the Ox­ford-As­traZeneca vac­cine raise a mon­ster B round
A small biotech found­ed by the co-in­ven­tors of the Ox­ford-As­traZeneca Covid-19 vac­cine is now swim­ming in cash.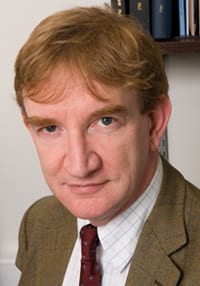 Adri­an Hill
Vac­citech, an Ox­ford spin­out found­ed in 2016 by vac­ci­nol­o­gists Adri­an Hill and Sarah Gilbert, raised $168 mil­lion in a Se­ries B round led by Lon­don in­vest­ment firm M&G and joined by Gilead and Ten­cent, among oth­ers. It's a ma­jor wind­fall for a com­pa­ny that raised a £20 mil­lion Se­ries A and, ac­cord­ing to the Wall Street Jour­nal, was val­ued at as lit­tle as $86 mil­lion in 2019.
They'll use the new cash to ad­vance ear­ly clin­i­cal stage pro­grams for treat­ing he­pati­tis B, HPV and prostate can­cer, the com­pa­ny said in a state­ment. The round al­so comes amid re­ports that the biotech is prepar­ing for an IPO that would val­ue them at over $1 bil­lion by year's end.
Vac­citech de­clined a re­quest for an in­ter­view with CEO Bill En­right. They de­clined to com­ment on IPO plans.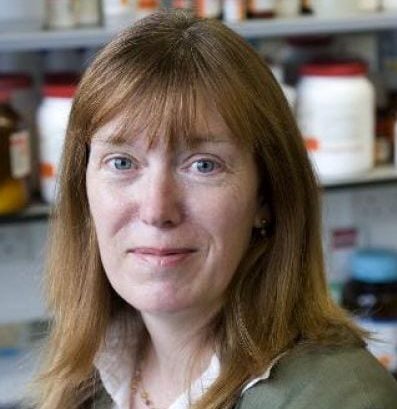 Sarah Gilbert
Af­ter four rel­a­tive­ly qui­et years, Vac­citech be­gan ap­pear­ing in ma­jor news sto­ries last spring, as Hill and Gilbert's Covid-19 can­di­date emerged as an ear­ly fron­trun­ner in his­to­ry's most close­ly watched vac­cine race. As Busi­ness­week re­port­ed last Ju­ly, Gilbert found­ed the com­pa­ny af­ter strug­gling to raise funds for a MERS vac­cine she was de­vel­op­ing.
Their first pro­gram, MERS al­so proved to be a pi­lot run for the race to de­vel­op their vac­cine against SARS-CoV-2. The spike pro­teins from the two coro­n­avirus­es are around 50% sim­i­lar and both shots re­ly on the same plat­form Gilbert and Hill de­vel­oped: a chim­panzee ade­n­ovirus, en­gi­neered to car­ry ge­net­ic ma­te­r­i­al in­to cells, where it'll be ex­pressed as pro­teins that the im­mune sys­tem can learn to rec­og­nize and at­tack.
At the same time, Vac­citech played a small part in a larg­er con­tro­ver­sy around Covid-19 vac­cine de­vel­op­ment. Gilbert and Hill ini­tial­ly fought to en­sure their vac­cine was glob­al­ly ac­ces­si­ble, a tooth-and-nail ef­fort that in­clud­ed thwart­ing a po­ten­tial li­cens­ing deal with Mer­ck for fear they couldn't sup­ply poor coun­tries. Ox­ford said in April they would pro­vide open, non-ex­clu­sive, no-roy­al­ty li­cens­es for mass scale-up in a pan­dem­ic — an ap­proach ac­tivists wel­comed.
A few weeks lat­er, though, they re­versed course and, at the urg­ing of the Bill & Melin­da Gates Foun­da­tion, ex­clu­sive­ly li­censed the vac­cine to As­traZeneca, Kaiser Health News re­port­ed. Al­though terms were undis­closed, the Jour­nal lat­er re­port­ed that Ox­ford got $10 mil­lion in cash, $80 mil­lion in mile­stones and a 6% roy­al­ty once the pan­dem­ic is de­clared over.
En­right re­port­ed­ly clashed with Ox­ford over how much Vac­citech should re­ceive, push­ing for a 50-50 split be­cause of the com­pa­ny's IP on the vac­cine. He got 24%, the Jour­nal re­port­ed.
As­traZeneca has since faced re­peat­ed crit­i­cism over how they de­vel­oped the vac­cine, in­clud­ing for com­bin­ing da­ta be­tween mul­ti­ple stud­ies and pre and post hoc analy­ses and for fail­ing to com­mu­ni­cate with the FDA af­ter safe­ty con­cerns emerged in one tri­al — a fail­ure that de­layed their US tri­al for weeks.
They are now try­ing to ad­dress con­cerns in Eu­rope that their vac­cine can in­crease the risk of rare bleed­ing events. The con­cerns are un­found­ed, EU and out­side sci­en­tists say, but some ex­perts trace part of the pan­ic and con­fu­sion to how As­traZeneca pre­sent­ed their da­ta, be­gin­ning with the first read­out last fall.
At the same time, the phar­ma set the most am­bi­tious pro­duc­tion and ac­cess tar­gets of any Covid-19 vac­cine de­vel­op­er, aim­ing for 3 bil­lion dos­es and sup­ply­ing al­most every dose in the ini­tial roll­out of WHO's CO­V­AX ini­tia­tive to poor and mid­dle in­come coun­tries.
Vac­citech, mean­while, has pre­pared to turn their sud­den fame in­to for­tune. The Jour­nal re­port­ed last week they were aim­ing for an IPO that would im­me­di­ate­ly val­ue them at $700 mil­lion. Squab­bles be­tween the com­pa­ny and Ox­ford, which owns 10%, have de­layed a list­ing.
The two sides are re­port­ed­ly spar­ring over whether to give in­vestors ac­cess to the As­traZeneca li­cens­ing con­tract, where to list, and how much cred­it Vac­citech should re­ceive for the Covid-19 vac­cine.
An IPO would give a rare wind­fall for a pair of aca­d­e­m­ic founders. As of last year, Hill and Gilbert owned a com­bined 10% stake in the com­pa­ny, a share that would turn two long­time pro­fes­sors in­to in­stant mega-mil­lion­aires if the of­fer­ing goes through.