SteadyMed shares slammed as FDA toss­es its NDA for PAH drug-de­vice
When SteadyMed $STDY out­lined its IPO plans in ear­ly 2015, the biotech as­sured would-be in­vestors that it could be ready to file an ap­pli­ca­tion for its drug-de­vice ther­a­peu­tic Trevyent a year lat­er.
Things haven't worked out as planned for the biotech, though. The NDA ar­rived at the agency in June of this year, and has now been hand­ed back as in­com­plete.
This morn­ing the biotech re­port­ed that the FDA has is­sued a refuse-to-file let­ter on Trevyent — the FDA's sec­ond RTF this week — which us­es a pump to de­liv­er a re­for­mu­lat­ed ver­sion of Unit­ed Ther­a­peu­tics' main­stay drug Re­mod­ulin for pul­monary ar­te­r­i­al hy­per­ten­sion.
That's not the news in­vestors were look­ing for. Its shares plunged 44%, tak­ing a big bite out of its mi­cro mar­ket cap.
The ac­tive in­gre­di­ent in Unit­ed's Re­mod­ulin is tre­pros­tinil, and SteadyMed — based in San Ra­mon, CA with R&D in Is­rael — has been fight­ing to can­cel Unit­ed's patents on that drug. It has some im­me­di­ate con­cerns to deal with at the FDA, though.
Ac­cord­ing to the biotech:
FDA has re­quest­ed fur­ther in­for­ma­tion on cer­tain de­vice spec­i­fi­ca­tions and per­for­mance test­ing and has re­quest­ed ad­di­tion­al de­sign ver­i­fi­ca­tion and val­i­da­tion test­ing on the fi­nal, to-be-mar­ket­ed Trevyent prod­uct. With­in the next 30 days, the Com­pa­ny will re­quest a Type A meet­ing with the FDA to gain fur­ther clar­i­fi­ca­tion on the ad­di­tion­al in­for­ma­tion re­quired for re­sub­mis­sion and ac­cep­tance of the NDA. The Com­pa­ny will pro­vide fur­ther guid­ance af­ter the an­tic­i­pat­ed meet­ing with FDA.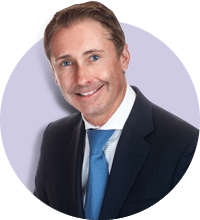 Jonathan Rig­by
The FDA al­so is­sued a rare RTF ear­li­er in the week to Acor­da, which has been at­tempt­ing a high wire act to hus­tle CVT-301 to the FDA as it looks to re­place Ampyra as gener­ic com­pe­ti­tion looms.
As for SteadyMed, the com­pa­ny plans to re­group and get back in front of reg­u­la­tors.
"We be­lieve that the is­sues raised in the let­ter from FDA can be suf­fi­cient­ly ad­dressed. Our next step is to work with the FDA to ad­dress the open is­sues and iden­ti­fy a path to a suc­cess­ful re­sub­mis­sion and ac­cep­tance of our ap­pli­ca­tion," said SteadyMed CEO Jonathan Rig­by. "We be­lieve that Trevyent holds the po­ten­tial to sig­nif­i­cant­ly im­prove the lives of pa­tients suf­fer­ing from PAH com­pared to the cur­rent stan­dard of care, and re­main com­mit­ted to bring­ing the prod­uct to pa­tients in need."