Step two: Cel­gene grabs a $20M op­tion, plots MS PhII for Abide's cannabi­noid drug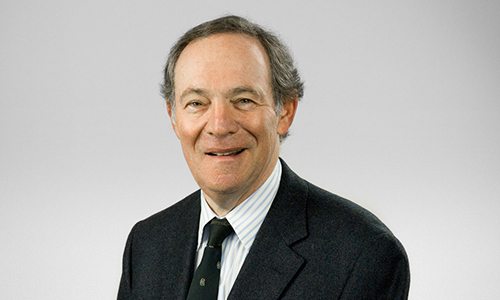 Abide CEO Alan Ezekowitz
San Diego-based Abide Ther­a­peu­tics is build­ing on about 5,000 years of hu­man his­to­ry re­gard­ing the med­i­c­i­nal as­pects of cannabis. The biotech be­lieves that its drug, ABX-1431, can fol­low that path­way to a new ap­proach on neu­ro­log­i­cal dis­eases like mul­ti­ple scle­ro­sis. And now Cel­gene is buy­ing in­to that strat­e­gy, hand­ing over $20 mil­lion to pick up an op­tion on the drug and em­bark on a mid-stage de­vel­op­ment pro­gram.
Cel­gene ini­tial­ly came in with a $50 mil­lion up­front to part­ner with Abide in ear­ly 2014. The biotech has been fo­cused on amp­ing up en­doge­nous cannabi­noid sig­nal­ing, and its drug has now passed a Phase I safe­ty test while prov­ing it can get in­to the brain to do its work.
ABX-1431 is a small mol­e­cule in­hibitor of monoa­cyl­glyc­erol li­pase (MGLL), de­signed to mod­u­late lev­els of an en­doge­nous cannabi­noid, 2-arachi­donoyl­glyc­erol (2-AG), which the de­vel­op­er be­lieves will reg­u­late the im­bal­ance of neu­ro­trans­mit­ters and in­flam­ma­tion linked to mul­ti­ple scle­ro­sis.
To put this in hu­man terms, as mul­ti­ple scle­ro­sis pro­gress­es, pa­tients ex­pe­ri­ence a va­ri­ety of de­bil­i­tat­ing side ef­fects like pain and sleep­less­ness. And Abide CEO Alan Ezekowitz be­lieves their ther­a­py can help pa­tients on both scores.
"Dis­ease mod­i­fi­ca­tion as well as im­prov­ing symp­toms of pa­tients would be a won­der­ful ben­e­fit," Ezekowitz tells me.
"This is a great fit for Cel­gene," he says, adding that Abide de­liv­ered a mid-stage ready drug in record time in the deal.
From this stage, Cel­gene will now take over re­spon­si­bil­i­ty for the Phase II tri­al while Abide is plan­ning a se­ries of Phase Ib stud­ies to ex­plore its po­ten­tial for a range of cannabi­noid-sen­si­tive dis­eases like neu­romyelitis op­ti­ca (NMO) and move­ment dis­or­ders.
Abide has now built a staff of 40, with 35 ded­i­cat­ed chemists at work in Chi­na. That doesn't come cheap, and Ezekowitz says he's al­so look­ing at some fundrais­ing op­por­tu­ni­ties, which may in­clude Cel­gene.
"We have more op­por­tu­ni­ties than funds," says the CEO, who is fol­low­ing up with Cel­gene on its mi­nor­i­ty stake in the com­pa­ny. "And we have to de­liv­er on what we're do­ing."