Stick­er shock: No­var­tis says its top drug prospect is worth $4M-$5M for a once-and-done use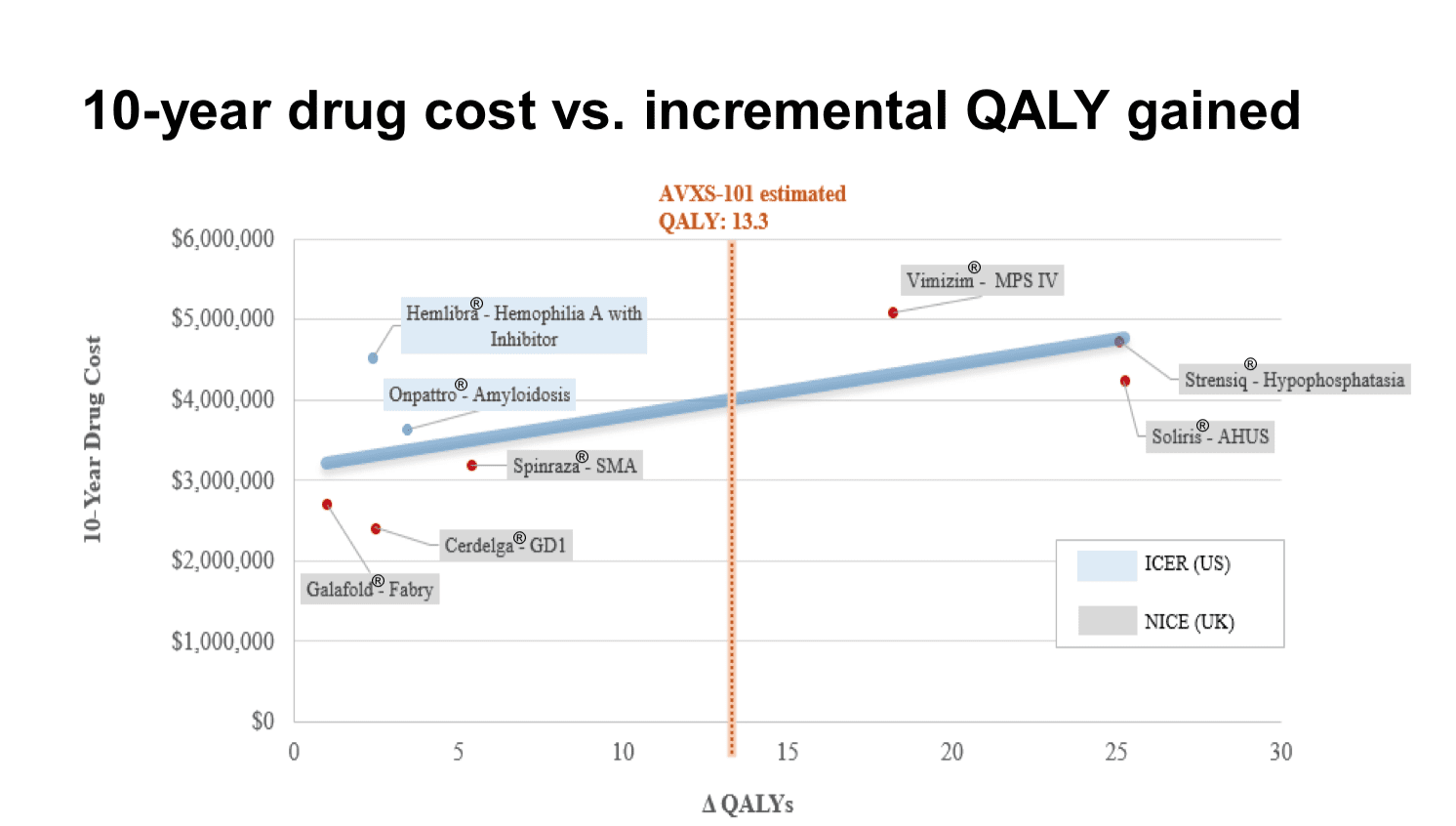 Val­ue and pric­ing in life-long rare dis­ease treat­ment. (No­var­tis, page 48)
---
AveX­is man­aged to grab the in­dus­try's at­ten­tion when re­searchers post­ed ear­ly and stun­ning re­sults for their life-sav­ing gene ther­a­py to treat rare cas­es of spinal mus­cu­lar at­ro­phy. They were back in the spot­light when No­var­tis reached out to buy the com­pa­ny for $8.7 bil­lion. And now they're mak­ing a re­turn trip to cen­ter stage with an ar­gu­ment that their once-and-done ap­proach to SMA — AVXS-101 — could jus­ti­fi­ably be priced at $4 mil­lion to $5 mil­lion.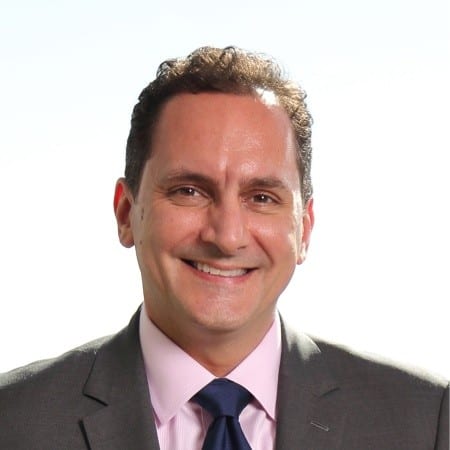 Dave Lennon (LinkedIn)
"Four mil­lion dol­lars is a sig­nif­i­cant amount of mon­ey, but we be­lieve this is a cost-ef­fec­tive point," Dave Lennon, pres­i­dent of AveX­is told in­vestors ear­li­er to­day, ac­cord­ing to a re­port from Reuters. "We've shown through oth­er stud­ies we are cost ef­fec­tive in the range of $4-$5 mil­lion. And ul­ti­mate­ly, this is im­por­tant con­text as we con­sid­er how we're go­ing to eval­u­ate val­ue for (the ther­a­py called) AVXS-101."
No­var­tis out­lined their ar­gu­ment in a slide that used price guide­lines from the cost watch­dogs at ICER and NICE to make their case. ICER, for ex­am­ple, backed Roche's $482,000 first-year price for Hem­li­bra, with a 10-year cost of $4.5 mil­lion. But it's hard to see ei­ther group go­ing for $4 mil­lion worth of stick­er shock for a one-time ther­a­py. ICER re­ject­ed Spark's $850,000 price tag for its gene ther­a­py for a rare form of blind­ness as ex­treme and need­ed to be cut by at least 50% to re­flect its true val­ue to pa­tients. And NICE has had no prob­lem re­ject­ing oth­er rare dis­ease drugs with much small­er prices at­tached.
No­var­tis may not ac­tu­al­ly be plan­ning to try and col­lect $4 mil­lion for their drug, and ex­ecs de­murred on pro­ject­ing the cost to­day. But they seem in­tent on soft­en­ing up the pay­er mar­ket for some­thing sig­nif­i­cant­ly high­er than $1 mil­lion — once con­sid­ered a jaw-drop­ping, break-the-bank sum.
And that would put them at the very top of the heap of the most ex­pen­sive drugs on the plan­et.
In their fa­vor: Ri­vals at Bio­gen charge $750,000 for the first year of Spin­raza, then $375,000 a year af­ter that — for life. That's $1.87 mil­lion over 4 years. And they don't get much grief for it.
At the very least, you can ex­pect a whole new dis­cus­sion around the pric­ing of gene ther­a­pies, as de­vel­op­ers dis­cuss dif­fer­ent pay plans to spread out the cost or of­fer var­i­ous mon­ey-back guar­an­tees.