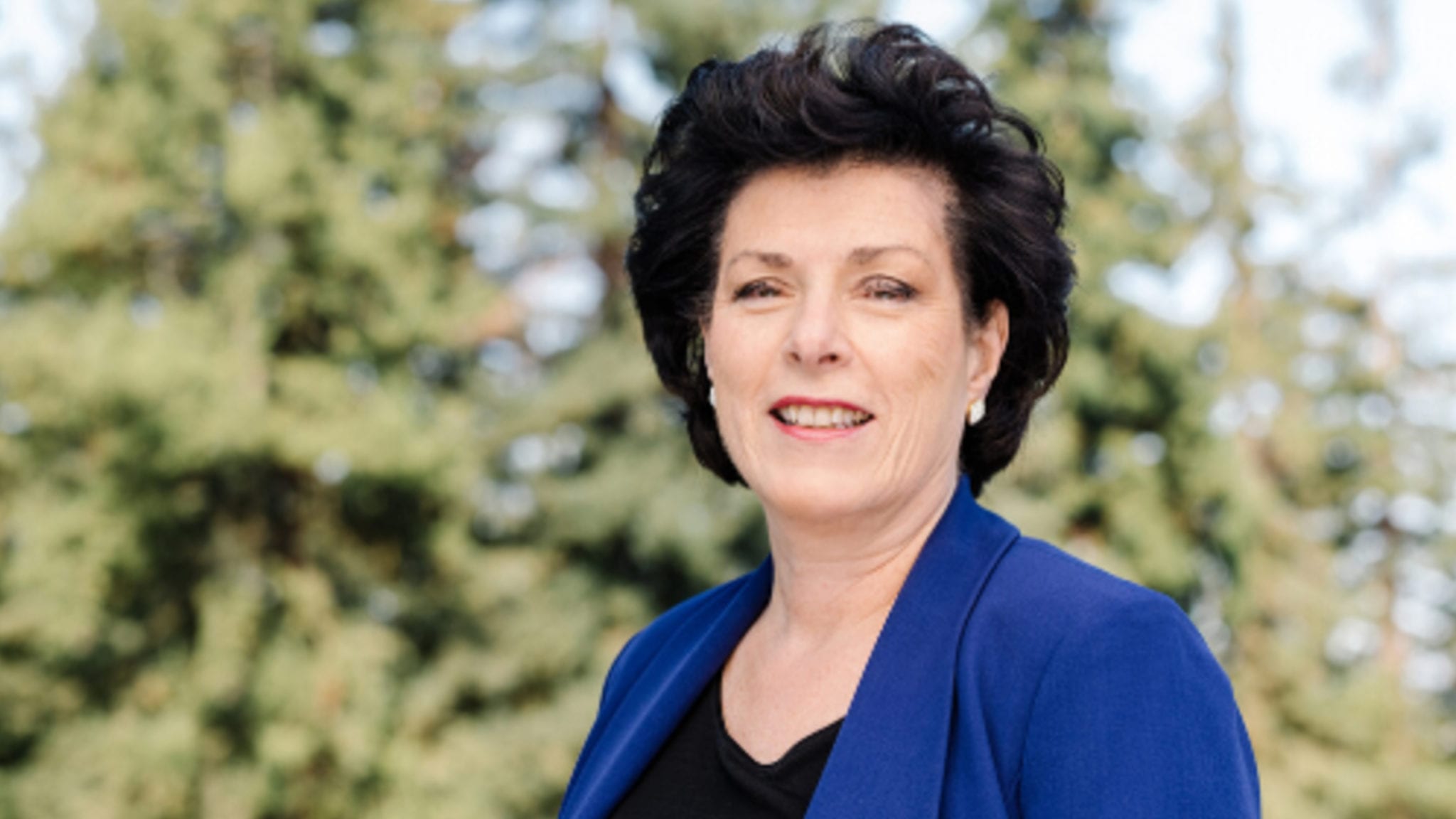 Susan Molineaux, Calithera CEO (via Lightstone Ventures)
Still reel­ing from PhII fail­ure, Calithera beefs up its on­col­o­gy port­fo­lio with a lit­tle help from Take­da
Calithera start­ed the year by ax­ing a third of its staff af­ter a mon­u­men­tal Phase II flop in re­nal cell car­ci­no­ma. And while CEO Su­san Mo­lin­eaux has re­fused to give up on the pro­gram, she's go­ing to need an as­sist if she wants to close the year on a high­er note.
That's where Take­da comes in.
For two up­front pay­ments of $10 mil­lion and $35 mil­lion, tiered roy­al­ties and an undis­closed amount in biobucks, Take­da is fork­ing over two Phase II-ready can­cer pro­grams to Calithera — one of which tar­gets KEAP1/NRF2 mu­ta­tions, the same ones Calithera is now pur­su­ing with its once-failed glu­t­a­m­i­nase in­hibitor tela­gle­na­s­tat.
"We have learned a great deal about the un­met med­ical need of pa­tients with KEAP1/NRF2 mu­ta­tions, as well as how to iden­ti­fy and re­cruit these pa­tients, dur­ing the con­duct of our KEAP­SAKE tri­al eval­u­at­ing tela­gle­na­s­tat," Mo­lin­eaux said in a state­ment. "This com­ple­men­tary ap­proach in KEAP1/NRF2-mu­tant squa­mous NSCLC demon­strates our com­mit­ment to these pa­tients and the path­way."
The first new can­di­date in Calithera's bas­ket is Take­da's dual TORC 1/2 in­hibitor sapanis­ert­ib. It's de­signed to tar­get a key sur­vival mech­a­nism in KEAP1/NRF2-mu­tat­ed tu­mor cells, which are found in a con­sid­er­able amount of pa­tients with sol­id tu­mors, ac­cord­ing to the com­pa­nies. If all goes ac­cord­ing to plan, the pro­gram is head­ing in­to a Phase II tri­al ear­ly next year as a monother­a­py in pa­tients with squa­mous NSCLC har­bor­ing a NRF2 mu­ta­tion, with a read­out com­ing in the next 12 to 18 months.
The South San Fran­cis­co-based biotech is al­so get­ting mi­vavo­tinib, an SYK in­hibitor that's al­so ex­pect­ed to en­ter Phase II next year for pa­tients with dif­fuse large B-cell lym­phoma with and with­out MyD88 and CD79 mu­ta­tions. Calithera al­so sees po­ten­tial for stud­ies in non-Hodgkin's lym­phoma and blood can­cer.
That makes five clin­i­cal pro­grams now in Calithera's pipeline, ac­cord­ing to the com­pa­ny's web­site.
Calithera is still reel­ing from its Phase II fail­ure in re­nal cell car­ci­no­ma, the re­sults of which were read out back in Jan­u­ary. Adding tela­gle­na­s­tat to Ex­elix­is' Cabome­tyx failed to im­prove pro­gres­sion-free sur­vival, in­ves­ti­ga­tors con­clud­ed. In fact, pa­tients on Cabome­tyx and place­bo lived slight­ly longer — a PFS of 9.3 months com­pared to 9.2 months for those treat­ed with tela­gle­na­s­tat and Cabome­tyx, which doesn't mean much con­sid­er­ing the haz­ard ra­tio of 0.94 was far off sta­tis­ti­cal sig­nif­i­cance (p=0.65).
The com­pa­ny's stock $CALA is still trad­ing at less than half of what it was last De­cem­ber. Shares were up 1% in pre­mar­ket trad­ing on Tues­day, go­ing for $2.03 apiece.
While that was the end of the road for tela­gle­na­s­tat's Phase II study in re­nal cell car­ci­no­ma, Mo­lin­eaux is push­ing for­ward with an­oth­er Phase II study in KEAP1/NRF2 mu­tant NSCLC pa­tients, dubbed KEAP­SAKE, which dosed the first pa­tients last sum­mer.