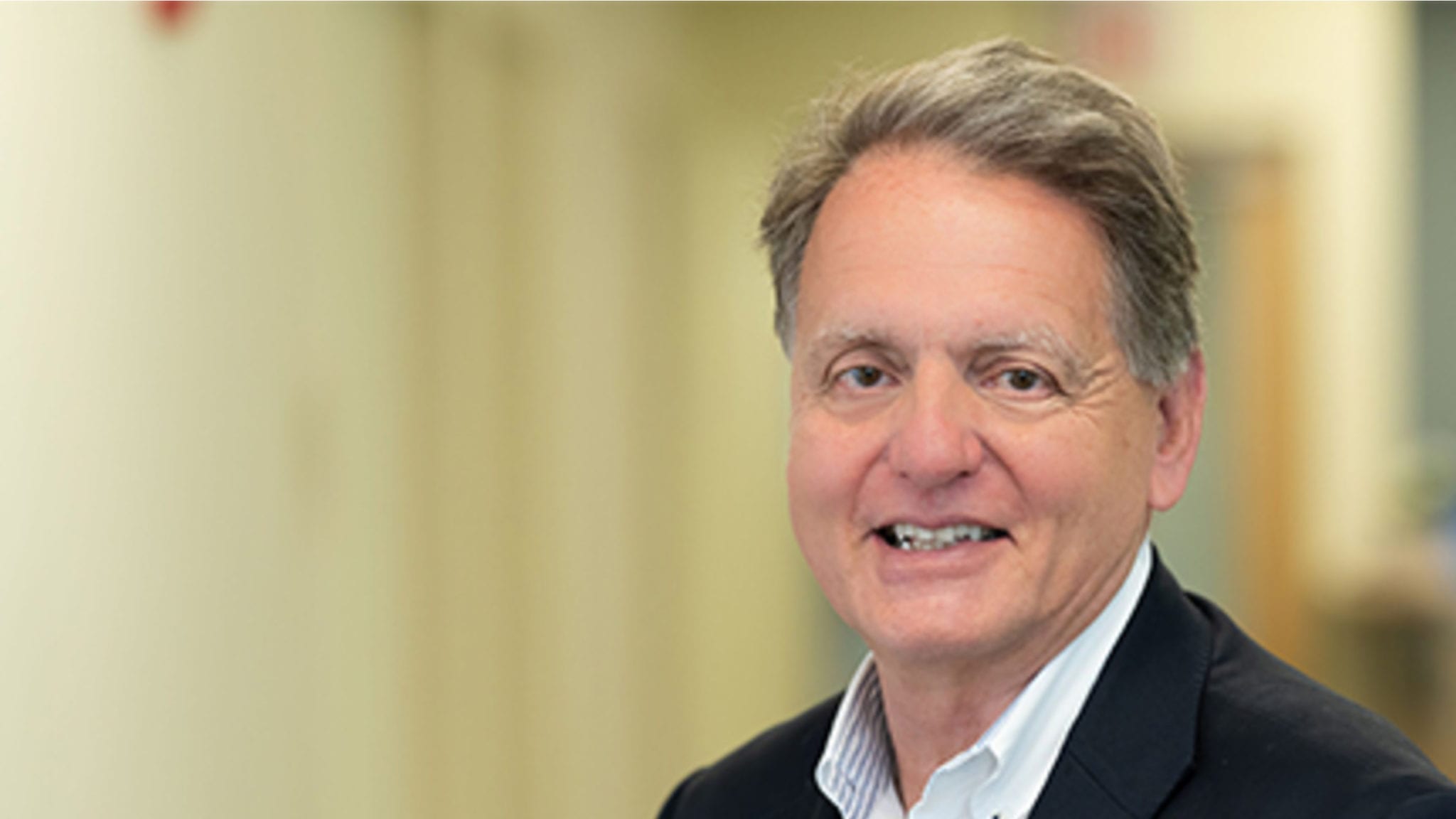 Ed Kaye, Stoke Therapeutics CEO
Stoke touts ear­ly signs of ef­fi­ca­cy for Dravet syn­drome drug
Two and a half years af­ter dri­ving his an­ti­sense oligonu­cleotide plat­form to Wall Street, Stoke Ther­a­peu­tics CEO Ed Kaye is paint­ing a fuller pic­ture of the com­pa­ny's first clin­i­cal da­ta. And though the tri­al wasn't pow­ered to de­tect sta­tis­ti­cal sig­nif­i­cance, Kaye says the read­out shows ear­ly signs of ef­fi­ca­cy in kids with a rare, drug-re­sis­tant form of epilep­sy
STK-001 was well-tol­er­at­ed in sin­gle and mul­ti­ple dos­es in 22 Dravet syn­drome pa­tients be­tween the ages of 2 and 18 years old, Stoke an­nounced on Fri­day. What's more, 12 of the 17 evalu­able pa­tients at the time (70.6%) saw re­duc­tions from base­line in con­vul­sive seizure fre­quen­cy, ac­cord­ing to the com­pa­ny.
While that re­duc­tion wasn't sta­tis­ti­cal­ly sig­nif­i­cant, Kaye ex­plained that it was a small pa­tient pop­u­la­tion, adding they didn't ex­pect to see any im­prove­ment this ear­ly. Me­di­an re­duc­tions in seizure fre­quen­cy of 17% to 37% were seen across all co­horts, the com­pa­ny re­port­ed.
"Giv­en the num­bers, you would have to see a phe­nom­e­nal change in seizure be­fore you can see a sta­tis­ti­cal sig­nif­i­cance. But when we get more pa­tients, we ex­pect that we'll be able to re­assess sta­tis­ti­cal sig­nif­i­cance," Kaye said
Dravet syn­drome typ­i­cal­ly be­gins with­in an in­fant's first year of life, and per­sists through­out adult­hood. Though it's char­ac­ter­ized by fre­quent seizures, the dis­ease can al­so lead to in­tel­lec­tu­al dis­abil­i­ty, atax­ia or mo­tor ab­nor­mal­i­ties, be­hav­ioral prob­lems, speech im­pair­ment and sleep dis­tur­bances. It's caused by mu­ta­tions to the SCN1A gene, which en­codes a pro­tein called Nav1.1.
Pa­tients with Dravet syn­drome have one func­tion­al gene copy and one mu­tat­ed copy — what's called a hap­loin­suf­fi­cien­cy — re­sult­ing in half as much pro­tein as need­ed to main­tain nor­mal health. Stoke's Tar­get­ed Aug­men­ta­tion of Nu­clear Gene Out­put (TAN­GO) plat­form is de­signed to ad­dress hap­loin­suf­fi­cien­cies by in­creas­ing — or stok­ing — pro­tein out­put from healthy genes, thus com­pen­sat­ing for the mu­tant copy of the gene.
The plat­form it­self traces back to Cold Spring Har­bor Lab­o­ra­to­ry's Adri­an Krain­er, who is cred­it­ed as the in­ven­tor of Bio­gen's spinal mus­cu­lar at­ro­phy drug Spin­raza.
STK-001 binds to pre-mR­NA and helps func­tion­al (al­so called wild-type) genes di­al up pro­tein pro­duc­tion. While an­ti­con­vul­sants like Zo­genix's Fin­tepla or GW Phar­ma's Epid­i­olex are de­signed to pre­vent seizures by damp­en­ing the elec­tri­cal ac­tiv­i­ty of the brain, Kaye and the team at Stoke be­lieve up­reg­u­lat­ing Nav1.1 can re­store func­tion­ing neu­rons and al­so treat non-seizure symp­toms.
"The prob­lem with giv­ing a pa­tient an an­ti-epilep­tic is you're on­ly treat­ing one of many symp­toms of the dis­ease," Kaye said.
Pa­tients in the open-la­bel Phase I/IIa MONARCH study were giv­en ei­ther sin­gle dos­es of up to 30 mg, or 20 mg dos­es. The an­ti­sense oligonu­cleotide is sus­pend­ed in saline and de­liv­ered via spinal in­jec­tion. The drug ap­peared well-tol­er­at­ed af­ter 12 weeks, with the most com­mon side ef­fects be­ing headache, vom­it­ing, seizure, ir­ri­tabil­i­ty and back pain. Though five of 22 pa­tients (22.7%) ex­pe­ri­enced a se­ri­ous ad­verse event, none of them were found to be re­lat­ed to the drug, Stoke said.
Pa­tients who were in MONARCH are el­i­gi­ble to con­tin­ue treat­ment in the SWAL­LOW­TAIL ex­ten­sion study, which is cur­rent­ly en­rolling. Over­all, Stoke plans to en­roll 90 pa­tients across 20 sites in the US to the MONARCH study.
"One of the things that we want to de­ter­mine from this study is not on­ly what's the ther­a­peu­tic dose that we can reach, but what we al­so want to know is: Can we give a high enough dose that we can give it in­fre­quent­ly?" Kaye said.
While the es­ti­mate is that they'd dose the drug every four months, it's pos­si­ble that they could go every six months, he added.
Cor­rec­tion: A pre­vi­ous head­line and ver­sion of this ar­ti­cle in­cor­rect­ly stat­ed STK-001 missed sta­tis­ti­cal sig­nif­i­cance. The sto­ry has been up­dat­ed to clar­i­fy that the tri­al wasn't pow­ered to de­tect sta­tis­ti­cal sig­nif­i­cance.