Strug­gling Adap­ti­m­mune gets a boost from the FDA as T cell can­cer drug wins an in­side track at the agency
Adap­ti­m­mune has been strug­gling as of late, los­ing its R&D chief dur­ing a CEO tran­si­tion as its share price $ADAP steadi­ly drift­ed down to alarm­ing lows. But the strug­gling biotech got a much-need­ed boost to­day from the FDA, which put one of its top can­cer drugs on the in­side track re­served for drugs that qual­i­fy as a Re­gen­er­a­tive Med­i­cine Ad­vanced Ther­a­py.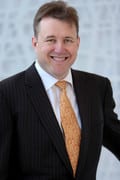 Adri­an Raw­cliffe
RMAT — which ex­tends to cell ther­a­pies — hasn't re­ceived near­ly as much at­ten­tion as the FDA's much cool­er sound­ing break­through ther­a­py des­ig­na­tion, but it comes with much the same open-door in­vi­ta­tion from the agency, an op­por­tu­ni­ty to dis­cuss fast-track­ing sur­ro­gate end­points, and a chance to shoot ahead in gain­ing a mar­ket­ing de­ci­sion.
And Adap­ti­m­mune — now helmed by Adri­an Raw­cliffe, who stepped up to re­place found­ing CEO James No­ble — needs to prove it­self. Shares are down 91% from last fall's spike.
The RMAT des­ig­na­tion goes to ADP-A2M4, one of the biotech's top in-house TCR pro­grams af­ter they hand­ed the lead — NY-ESO — to their part­ners at Glax­o­SmithK­line. They won the des­ig­na­tion off of some very ear­ly-stage da­ta in syn­ovial sar­co­ma, where ex­ecs be­lieve they can show clear head­way in de­vel­op­ing a T cell ther­a­py for sol­id tu­mors. In this case, the drug tar­gets MAGE-A4, a com­mon anti­gen.
The biotech has on­ly put out da­ta on 14 pa­tients, but there's some promise there, with a 50% par­tial tu­mor re­sponse (con­firmed as well as un­con­firmed, it should be not­ed) in 7 of the pa­tients. It's now in Phase II, with a PD-1 com­bo ap­proach be­ing as­sem­bled on a par­al­lel track, and Adap­ti­m­mune is promis­ing to have this on the mar­ket as a ground­break­ing new ther­a­peu­tic ap­proach in 2022.
Adap­ti­m­mune has won some cau­tious sup­port from an­a­lysts on the da­ta up­dates, with some con­cerns about this new drug's abil­i­ty to tran­scend var­i­ous tu­mors apart from sar­co­ma. And the biotech has quite a moun­tain to climb. Its stock bumped up slight­ly Tues­day morn­ing, with a 5% jump.