Strug­gling Sarep­ta bounces back as an­a­lysts cheer the first trick­le of rev­enue for DMD drug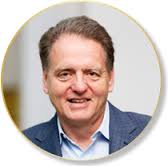 Sarep­ta CEO Ed Kaye
Shares of Sarep­ta shot up 21% on Tues­day, buoyed by some en­thu­si­as­tic re­marks for the biotech's first round of sales of its Duchenne mus­cu­lar dy­s­tro­phy drug Ex­ondys 51, which were talked up by CEO Ed Kaye at the JP Mor­gan con­fer­ence. And a deal to kick off a gene ther­a­py re­search pact may have helped.
The sales fig­ure for Ex­ondys 51 didn't amount to much. Sales hit $5.4 mil­lion for the first three months the drug was on the mar­ket, which fell be­hind Leerink's es­ti­mate and gen­er­al con­sen­sus — pegged by Joseph Schwartz at $7.9 mil­lion and $6 mil­lion. But with more than 250 DMD pa­tients amenable to an ex­on-skip­ping ther­a­py seek­ing cov­er­age, and a pos­i­tive as­sess­ment that Sarep­ta could man­age the back­lash that's grown among pay­ers, the biotech earned a 21% spike in its stock price.
This is one of the most con­tro­ver­sial drugs to ever hit the mar­ket. The FDA's la­bel spec­i­fies that there's no proof of clin­i­cal ben­e­fit, and the in­ter­nal war at the FDA over this drug en­cour­aged a slate of in­sur­ers to ei­ther refuse to cov­er it or lim­it it, caus­ing the big share price spike that greet­ed an OK to melt away.
But Sarep­ta's stock has been on a roller coast­er ride for years now, lurch­ing from big gains to big loss­es with each turn of the card.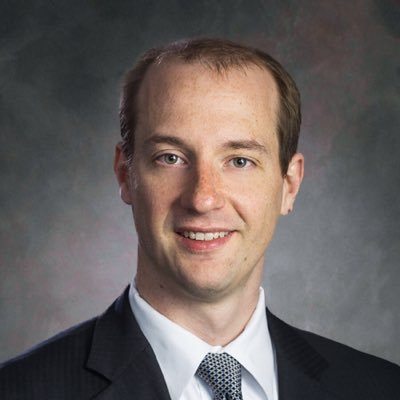 Bri­an Sko­r­ney, Baird
Baird's Bri­an Sko­r­ney was and is an op­ti­mist.
"While we ex­pect hur­dles to get­ting in­sur­ance au­tho­riza­tion and putting a plan in place for each pa­tient to have a week­ly in­fu­sion, we be­lieve the vast ma­jor­i­ty of these pa­tients will con­vert to rev­enue in 1H17," he wrote. "We al­so be­lieve this is a strong in­di­ca­tor of ini­tial de­mand and ex­pect new start forms to con­tin­ue to in­crease over 2017."
Gena Wang at Jef­feries, who nev­er ex­pect­ed to see this drug on the mar­ket, still ex­pects plen­ty of stub­born push­back from pay­ers. She writes:
Mgmt guid­ance on Ex­ondys 51 ac­cess and re­im­burse­ment con­sis­tent with our ex­pec­ta­tion of strict pay­er push­back. On­ly 13% of cov­ered lives have a fa­vor­able pol­i­cy, while 8% of cov­ered lives are deny­ing cov­er­age, per mgmt. Rest (79%) are ei­ther pend­ing pol­i­cy de­ci­sions, cov­er­ing with re­stric­tions, and/or re­view­ing pts case by case, in line with our ex­pec­ta­tions of strict pay­er push­back.
The drug is slat­ed to cost more than $300,000 a year.
The Cam­bridge, MA-based Sarep­ta, mean­while, signed up to sup­port a mi­crody­s­trophin gene ther­a­py pro­gram at Na­tion­wide Chil­dren's Hos­pi­tal run by Jer­ry Mendell and Louise Rodi­no-Kla­pac. Sarep­ta gets an op­tion to ac­quire the pro­gram, with a Phase I/IIa tri­al start­ing lat­er this year.
Sarep­ta al­so struck a deal to part­ner with Ox­ford, UK-based Sum­mit in Oc­to­ber on a ther­a­py that fol­lows a com­ple­men­tary path­way to treat DMD.