Stu­art Schreiber's bid to tack­le huge class of cru­cial pro­teins nabs an­oth­er $50M
Four years af­ter launch­ing with pres­ti­gious co-founders and am­bi­tions to go af­ter a fam­i­ly of an­cient and cru­cial pro­teins, it's still not clear how far Jnana Ther­a­peu­tics has ad­vanced. But it's pushed far enough that in­vestors are will­ing to in­fuse more cash.
Jnana an­nounced a $50 mil­lion Se­ries B on Wednes­day led by RA Cap­i­tal. Al­though light com­pared to the megarounds that have be­come in­creas­ing­ly rou­tine for biotechs, it con­tains the same melange of A-list in­vestors that backed the com­pa­ny's sci­en­tists from the be­gin­ning, in­clud­ing Po­laris, Ver­sant, Ab­b­Vie and Pfiz­er.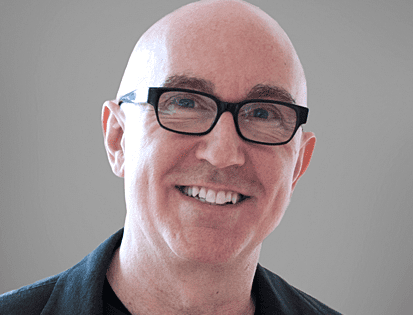 Stu­art Schreiber
Found­ed by Ver­tex co-founder Stu­art Schreiber, a cou­ple of his col­leagues at the Broad In­sti­tute, and Bris­tol My­ers vet Joel Bar­rish, Jnana's big idea was to go af­ter SLCs, a fam­i­ly of about 450 pro­teins that traf­fic metabo­lites in­to and out of cells. Al­though drug de­vel­op­ers had tar­get­ed these re­cep­tors in­di­vid­u­al­ly — SGLT2 in­hibitors, a high­ly ef­fec­tive class of di­a­betes drugs, for ex­am­ple —no one had ever tried to go af­ter them com­pre­hen­sive­ly.
"What's made them re­al­ly hard to go af­ter from a drug­ging per­spec­tive is they're in­cred­i­bly di­verse, one from the oth­er," CEO and co-founder Joanne Kotz told End­points News. "They're di­verse in terms of their struc­ture, a wide va­ri­ety of struc­tures with­in the fam­i­ly. They're di­verse in terms of their sub­strate; huge va­ri­ety of metabo­lites, all the way from cho­les­terol to iron."
There was al­so the prob­lem that the pro­teins are bound to a mem­brane, so they couldn't be eas­i­ly iso­lat­ed to study in a dish. Jnana came up with a cou­ple tech­no­log­i­cal so­lu­tions: It tried to study di­rect­ly in live cells, in­stead of iso­lat­ing them. And, rather than im­me­di­ate­ly look for small mol­e­cules that in­hib­it a giv­en pro­tein, its sci­en­tists first come up with "binders" that latch on any­where.
"The ad­van­tage this gives us is that we can de­vel­op a com­mon ap­proach to look­ing at bind­ing that you can move from one to the next," Kotz said.
So far the fruits of those ef­forts re­main un­clear. The team has won high-pro­file part­ners, snar­ing a col­lab­o­ra­tion with Neu­ro­crine to go af­ter SLCs in the cen­tral ner­vous sys­tem, and a $40 mil­lion up­front, $1 bil­lion mile­stone deal with Roche to go af­ter re­cep­tors rel­e­vant for neu­rol­o­gy and im­munol­o­gy.
All of the com­pa­ny's pro­grams, though, re­main pre­clin­i­cal and ex­ec­u­tives have yet to say pre­cise­ly how pre­clin­i­cal they are. With the fi­nanc­ing on Thurs­day, Jnana dis­closed that its lead pro­gram would be in PKU, a rare ge­net­ic dis­ease caused by an over­abun­dance of a mol­e­cule called pheny­lala­nine (Phe) in the blood; Jnana will look to block a re­cep­tor in kid­ney cells that re­ab­sorbs Phe, there­by al­low­ing more of the metabo­lite to fil­ter out in­to the kid­ney.
Kotz, though, de­clined to say how far along the pro­gram was or if they yet had a lead mol­e­cule.
"What I can say is that our Se­ries B fund­ing is suf­fi­cient to get the PKU pro­gram in­to the clin­ic," she said.
Mean­while, the com­pa­ny is now look­ing to go be­yond SLCs and in­to oth­er class­es. Kotz claimed they had de­vel­oped a plat­form suf­fi­cient­ly that they can quick­ly build small mol­e­cule binders to vir­tu­al­ly any pro­teins, and then ei­ther try to in­hib­it or de­grade those pro­teins. She sees it as part of a wave of re­newed in­ter­est from phar­ma in new small mol­e­cule tech­nolo­gies, point­ing to Bay­er's re­cent $2 bil­lion buy­out of Vi­vid­ion.
"We joke in­ter­nal­ly that SLCs as a tar­get class are so di­verse, so chal­leng­ing, that in or­der to build a plat­form to drug any SLC, we had to build what we laugh­ing­ly re­fer to as a Fer­rari en­gine," she said. "A plat­form that re­al­ly has the ca­pa­bil­i­ty to drug any pro­tein."