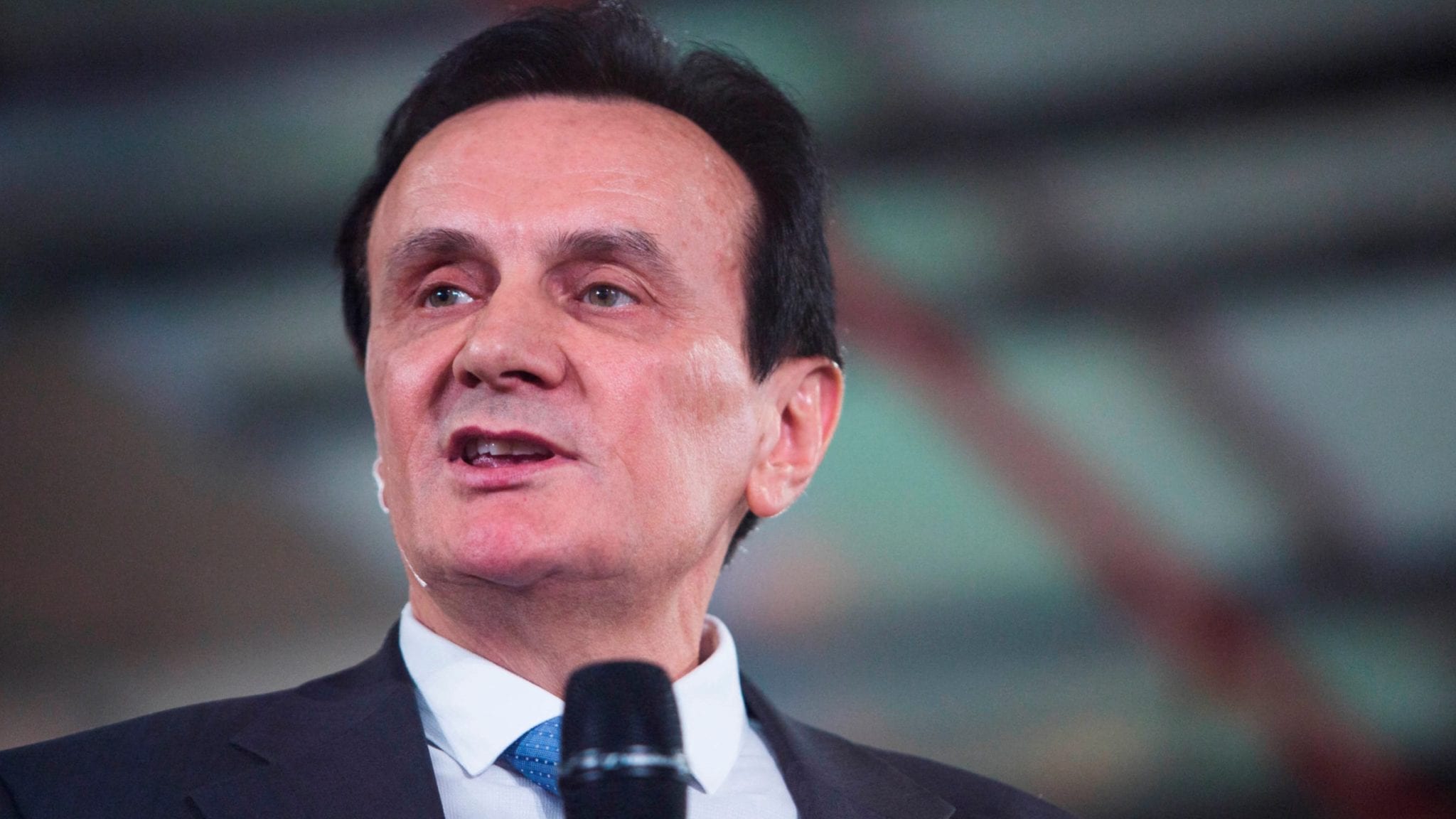 Pascal Soriot, AstraZeneca CEO (Raphael Lafargue/Abaca/Sipa USA; Sipa via AP Images)
Up­dat­ed: Study shows As­traZeneca's Covid-19 mAb Evusheld may not work against dom­i­nant Omi­cron strain
As­traZeneca's pro­phy­lac­tic treat­ment for Covid-19, known as Evusheld, has sur­vived where oth­er mAbs failed, show­ing ef­fi­ca­cy for the im­muno­com­pro­mised and oth­ers who can­not be vac­ci­nat­ed across mul­ti­ple vari­ants, in­clud­ing Delta and sev­er­al Omi­cron sub­vari­ants.
But new cor­re­spon­dence pub­lished in the New Eng­land Jour­nal of Med­i­cine yes­ter­day says that the dom­i­nant Omi­cron sub­vari­ants right now are much less sus­cep­ti­ble to Evusheld, which is a com­bi­na­tion of tix­agevimab and cil­gav­imab. That da­ta may end up re­sult­ing in a pause in the use of Evusheld, al­though an As­traZeneca spokesper­son in­sists that it won't, and HHS has not in­di­cat­ed that there'll be a pause any­time soon.

An As­traZeneca spokesper­son told End­points via email that "stud­ies have shown that Evusheld neu­tral­izes all known vari­ants of con­cern, in­clud­ing BA.4/5," adding:
The pub­li­ca­tion da­ta do not sup­port that Evusheld does not work against BA.5, and the NE­JM au­thors do not make that con­clu­sion. The NE­JM da­ta show the com­bi­na­tion of the two an­ti­bod­ies that com­prise Evusheld neu­tral­izes BA.5, with a FRNT50 (a lev­el of an an­ti­body's neu­tral­iz­ing po­ten­cy, al­so called IC50) of 192ng/ml. The lim­it of de­tec­tion of the as­say was 10,000ng/ml.
In the NE­JM study, the FRNT50 for Evusheld against BA.1 is 351. There­fore, it makes sense that Evusheld would re­main ef­fec­tive against BA.5, since the FRNT50 against BA.5 is low­er than for BA.1 (192 for BA.5 and 361 for BA.1; low­er means high­er po­ten­cy)
Evusheld start­ed with high­ly po­tent in vit­ro neu­tral­iza­tion against the orig­i­nal SARS-CoV-2 virus and ear­li­er vari­ants. There­fore, IC50/FRNT50 lev­el dif­fer­ences and fold changes may be re­port­ed against cer­tain Omi­cron vari­ants even though ac­tiv­i­ty is re­tained and above the thresh­old need­ed to neu­tral­ize the vari­ant.
There have been no dis­cus­sions with the US FDA over a pause of use of Evusheld.
The FDA has re­viewed pre­vi­ous neu­tral­iza­tion da­ta against BA.4/.5 that are now in­clud­ed in the re­vised Evusheld Fact Sheet. That da­ta are gen­er­al­ly in line with the new da­ta re­port­ed in the NE­JM.
The U.S gov­ern­ment has spent more than $1.5 bil­lion in de­vel­op­ing and ac­quir­ing dos­es of Evusheld dur­ing the pan­dem­ic, and As­traZeneca re­port­ed $469 mil­lion in world­wide sales of the mAb com­bo in Q1 of this year.
The re­searchers from Japan, the Uni­ver­si­ty of Wis­con­sin-Madi­son, Johns Hop­kins and Ic­ahn School of Med­i­cine at Mount Sinai wrote that Eli Lil­ly's bebtelovimab may be the on­ly mAb left stand­ing that's ef­fec­tive against three dif­fer­ent Omi­cron sub­lin­eages – BA.2.12.1, BA.4, and BA.5.
Re­gen­eron's com­bo of casiriv­imab and imde­vimab, as well as GSK's sotro­vimab, both of which have been pulled from the US mar­ket in re­cent months, al­so may not pro­vide ef­fec­tive treat­ment against BA.2.12.1, BA.4, or BA.5, the study shows. Lil­ly's oth­er mAb com­bo of bam­lanivimab and ete­se­vimab al­so was pulled from the mar­ket pre­vi­ous­ly.
"Our find­ings show that the se­lec­tion of mon­o­clon­al an­ti­bod­ies to treat pa­tients who are in­fect­ed with omi­cron vari­ants should be care­ful­ly con­sid­ered," the au­thors wrote.
The FDA late last month au­tho­rized re­vi­sions to Evusheld's dos­ing, say­ing that, "Non­clin­i­cal da­ta and phar­ma­co­ki­net­ic mod­el­ing sug­gest that ac­tiv­i­ty against these sub­vari­ants [BA.2, BA.2.12.1, BA.4, and BA.5] may be re­tained for six months at drug con­cen­tra­tions achieved fol­low­ing an Evusheld dose of 300 mg of tix­agevimab and 300 mg cil­gav­imab."
And the agency now rec­om­mends re­peat dos­ing every six months. But sup­plies of the pro­phy­lac­tic mAb are not run­ning thin in the US, with HHS re­port­ing that a lit­tle less than half of about 800,000 cours­es of Evusheld have been ad­min­is­tered so far.
How­ev­er, the good news, de­spite some lim­i­ta­tions to the re­search, is that the au­thors found three small-mol­e­cule an­tivi­ral drugs against Covid-19 — Gilead's remde­sivir, Mer­ck's mol­nupi­ravir, and Pfiz­er's nir­ma­trelvir — all still work against the lat­est Omi­cron sub­lin­eages.
"The main lim­i­ta­tion of our study is the lack of clin­i­cal da­ta on the ef­fi­ca­cy of these mon­o­clon­al an­ti­bod­ies and an­tivi­ral drugs for the treat­ment of pa­tients in­fect­ed with BA.2.12.1, BA.4, or BA.5 sub­vari­ants," the re­searchers added.
Ed­i­tor's note: Ar­ti­cle up­dat­ed with com­ment from As­traZeneca.