Stymied on Nas­daq, Ap­ple Tree's Brae­burn sinks an­oth­er short putt with late-stage im­plant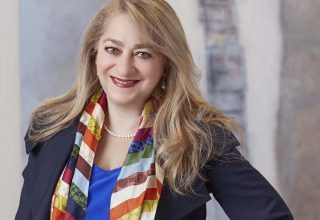 Behshad Shel­don
Brae­burn Phar­ma­ceu­ti­cals is not out to rev­o­lu­tion­ize ther­a­py for the neu­ro­log­i­cal and psy­chi­atric dis­eases it fo­cus­es on. The Prince­ton, NJ-based biotech has one ap­proved prod­uct for an im­plant that is de­signed to me­ter out a steady dose of buprenor­phine — a well known gener­ic — over 6 months for opi­oid ad­dic­tion. And now it's in the process of tee­ing up a sim­i­lar FDA ap­pli­ca­tion for an­oth­er im­plant that could pro­vide a 6-month dose of risperi­done to schiz­o­phren­ics af­ter run­ning a small Phase II/III study with 50 pa­tients.
The study re­port­ed out to­day in­volved 50 sta­ble pa­tients who were trans­ferred off their oral dos­es and then ob­served to see how well they did with the im­plant. And re­searchers said that the im­plant per­formed as ex­pect­ed, main­tain­ing prop­er serum lev­els of the drug need­ed to man­age symp­toms of the dis­ease. The log­i­cal the­o­ry is that an im­plant would of­fer a more re­li­able sup­ply of the drug, with­out re­ly­ing on the pa­tients stay on their sched­uled dos­es.
The next step in­volves a late-stage safe­ty study with plans to fol­low up with the FDA on a new drug ap­pli­ca­tion lat­er in 2017.
Brae­burn al­so re­cent­ly post­ed pos­i­tive top-line re­sults from a Phase III tri­al of week­ly and month­ly CAM2038, an in­jectable for­mu­la­tion of buprenor­phine for opi­oid ad­dic­tion, com­par­ing it to the dai­ly dose.
That all amounts to the kind of re­li­able, low-risk pro­file that the folks at Ap­ple Tree Part­ners, which owns Brae­burn, had thought that in­vestors would back with a $150 mil­lion IPO ear­li­er in the year. But af­ter fil­ing the S-1 in Jan­u­ary the com­pa­ny came back a few weeks lat­er and shrugged off the ef­fort, say­ing the mar­ket tim­ing wasn't right. Brae­burn spent a lit­tle more than $50 mil­lion on R&D in the first 9 months of 2016, ac­cord­ing to the S-1.
Said Behshad Shel­don, pres­i­dent and CEO of Brae­burn Phar­ma­ceu­ti­cals:
"This clin­i­cal pro­gram in schiz­o­phre­nia rep­re­sents a strong com­ple­ment to our ini­tial ther­a­peu­tic fo­cus in ad­dic­tion and pain. Look­ing ahead, we ex­pect re­sults from a Phase III risperi­done safe­ty study lat­er this year and are tar­get­ing a year-end 2017 fil­ing of a New Drug Ap­pli­ca­tion seek­ing ap­proval for the risperi­done im­plant."