Sud­den death forces Sophiris to halt fol­lowup ther­a­py in prostate can­cer study — shares crushed
Small-cap biotech Sophiris $SPHS has hit the brakes on its dos­ing sched­ule for pa­tients in its Phase IIb prostate can­cer study af­ter one of the sub­jects in the tri­al died short­ly af­ter re­ceiv­ing a sec­ond dose.
There's not much to go on here.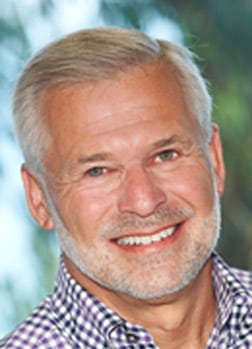 Sophiris' state­ment says on­ly that in­ves­ti­ga­tors study­ing top­salysin halt­ed any fur­ther sec­ond dos­es when one of the most re­cent pa­tients to get a sec­ond dose died on the same day. Ex­ecs not­ed the change-up af­ter tout­ing some of the re­spons­es they've been track­ing among a few dozen pa­tients in the tri­al.
We have no de­tails of what killed the pa­tient. Dose-lim­it­ing tox­i­c­i­ties, though, rep­re­sent a threat to any drug study.
Sophiris shares cratered on the news, plung­ing 49%.
San Diego-based Sophiris hasn't re­ceived much at­ten­tion over the years, but the team there has been work­ing on this drug for 14 years af­ter ini­tial­ly li­cens­ing it from Johns Hop­kins. It's de­scribed as a po­tent med that is ac­ti­vat­ed on­ly be en­zymes found in prostate spe­cif­ic anti­gen. The com­pa­ny re­port­ed a suc­cess­ful Phase III in be­nign prostate hy­per­pla­sia in late 2015, with a weak p = 0.043, but said it couldn't do a sec­ond piv­otal with­out a deal or sig­nif­i­cant new mon­ey. That's when they went in­to mid-stage stud­ies on prostate can­cer.
The biotech al­so not­ed to­day that the in­de­pen­dent mon­i­tor­ing board had giv­en re­searchers a green light on the study, af­ter eval­u­at­ing re­spons­es among 38 pa­tients, in­clud­ing 7 who had re­ceived a sec­ond course of ther­a­py. The pa­tient who died was in a group of 3 who re­ceived a fol­lowup treat­ment af­ter that.
The CEO said he was sad­dened, but sought to re­as­sure in­vestors, as­sert­ing their suc­cess so far.
"We are very en­cour­aged by the safe­ty and biop­sy re­sults from a sin­gle ad­min­is­tra­tion of top­salysin in the Phase IIb study. Biop­sy re­sults im­proved from what we saw in the Phase IIa proof of con­cept tri­al and safe­ty and tol­er­a­bil­i­ty re­mains in-line with what we have seen his­tor­i­cal­ly," said CEO Ran­dall Woods in a pre­pared state­ment. "We be­lieve that the safe­ty and biop­sy da­ta from the first ad­min­is­tra­tion of top­salysin sup­ports mov­ing for­ward in­to po­ten­tial reg­is­tra­tion stud­ies. We will con­tin­ue to eval­u­ate whether fu­ture clin­i­cal de­vel­op­ment will in­clude an op­tion to ad­min­is­ter a sec­ond dose as we re­ceive more in­for­ma­tion about the pa­tient death and ad­di­tion­al in­for­ma­tion from the 10 pa­tients who re­ceived a sec­ond dose. We will be able to eval­u­ate this to­wards the end of this year."