Small-cap biotech Sophiris $SPHS has hit the brakes on its dosing schedule for patients in its Phase IIb prostate cancer study after one of the subjects in the trial died shortly after receiving a second dose. 
There's not much to go on here.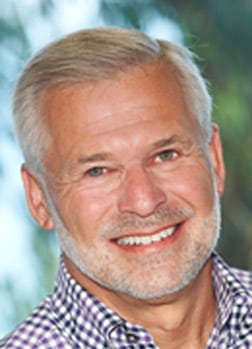 Sophiris' statement says only that investigators studying topsalysin halted any further second doses when one of the most recent patients to get a second dose died on the same day. Execs noted the change-up after touting some of the responses they've been tracking among a few dozen patients in the trial. 
We have no details of what killed the patient. Dose-limiting toxicities, though, represent a threat to any drug study.
Sophiris shares cratered on the news, plunging 49%.
San Diego-based Sophiris hasn't received much attention over the years, but the team there has been working on this drug for 14 years after initially licensing it from Johns Hopkins. It's described as a potent med that is activated only be enzymes found in prostate specific antigen. The company reported a successful Phase III in benign prostate hyperplasia in late 2015, with a weak p = 0.043, but said it couldn't do a second pivotal without a deal or significant new money. That's when they went into mid-stage studies on prostate cancer.
The biotech also noted today that the independent monitoring board had given researchers a green light on the study, after evaluating responses among 38 patients, including 7 who had received a second course of therapy. The patient who died was in a group of 3 who received a followup treatment after that.
The CEO said he was saddened, but sought to reassure investors, asserting their success so far.
"We are very encouraged by the safety and biopsy results from a single administration of topsalysin in the Phase IIb study. Biopsy results improved from what we saw in the Phase IIa proof of concept trial and safety and tolerability remains in-line with what we have seen historically," said CEO Randall Woods in a prepared statement. "We believe that the safety and biopsy data from the first administration of topsalysin supports moving forward into potential registration studies. We will continue to evaluate whether future clinical development will include an option to administer a second dose as we receive more information about the patient death and additional information from the 10 patients who received a second dose. We will be able to evaluate this towards the end of this year."
---
The best place to read
Endpoints News

? In your inbox.

Comprehensive daily news report for those who discover, develop, and market drugs. Join 51,300+ biopharma pros who read Endpoints News by email every day.

Free Subscription
---
---
---