Sum­mit ex­ecs sharp­en the bud­get ax as Duchenne MD study flops — shares rout­ed at Sarep­ta part­ner
Sum­mit Ther­a­peu­tics $SMMT has crushed high ex­pec­ta­tions for its Duchenne mus­cu­lar dy­s­tro­phy drug, re­port­ing to­day that their ther­a­py com­plete­ly failed a key tri­al. Ex­ecs at the biotech say they're now dump­ing the drug — the fo­cus of an $842 mil­lion deal with Sarep­ta — and prep­ping a re­struc­tur­ing need­ed to sur­vive the set­back.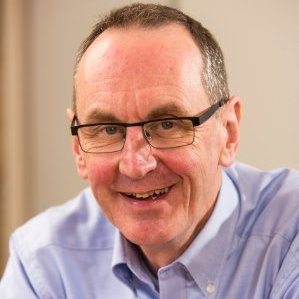 Glyn Ed­wards
The 48-week Phase II tri­al failed at the pri­ma­ry as well as sec­ondary lev­el, re­searchers say, leav­ing noth­ing worth­while to pur­sue in a late-stage study. The en­tire pro­gram is be­ing scrapped now, and the news hit shares hard, with the stock plung­ing 77%.
Sarep­ta $SRPT had part­nered with Sum­mit on the drug — pro­vid­ing $40 mil­lion up­front with R&D sup­port — look­ing to move be­yond its frag­ile suc­cess with their ex­per­i­men­tal Ex­ondys51. That drug was ap­proved for DMD af­ter a bruis­ing in­ter­nal dis­pute at the FDA — but on the mar­ket with a la­bel that says there's still no sol­id ev­i­dence of its ef­fi­ca­cy.
The Ox­ford-based Sum­mit saw its shares surge back at the be­gin­ning of the year on pos­i­tive pre­lim­i­nary re­sults, with their utrophin mod­u­la­tor ezutro­mid demon­strat­ing a 23% de­crease in myosin. But bio­mark­er ac­tiv­i­ty is no stand-in for a dis­ease like DMD.
Sarep­ta too has re­lied heav­i­ly on bio­mark­er da­ta for its ther­a­pies, bag­ging a no­table but very ear­ly suc­cess with a gene ther­a­py for the dis­ease.
Summt is now plan­ning some painful cost cut­ting, which like­ly means a re­duc­tion in head­count.
"While we be­lieve utrophin mod­u­la­tion could still have a place in the treat­ment of DMD, it is clear that ezutro­mid is not pro­vid­ing a ben­e­fit for pa­tients," said CEO Glyn Ed­wards. "We there­fore feel that our re­sources are bet­ter fo­cused on the de­vel­op­ment of our promis­ing pipeline of new mech­a­nism an­tibi­otics."