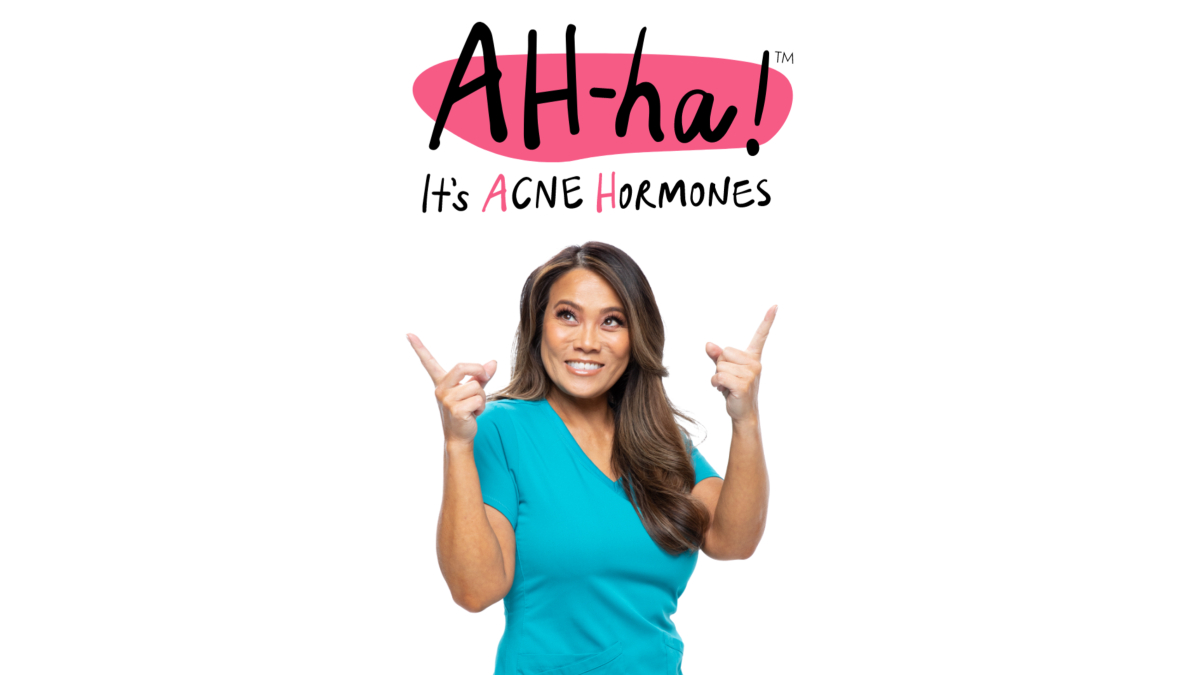 Dermatologist Sandra Lee 'pops' acne myths in Sun Pharma's latest campaign (Sun Pharma)
Sun Phar­ma picks 'Dr. Pim­ple Pop­per' for ed­u­ca­tion­al ac­ne cam­paign
Sun Phar­ma has en­list­ed the help of "Dr. Pim­ple Pop­per" der­ma­tol­o­gist San­dra Lee to teach pa­tients about the hor­mones be­hind their ac­ne.
The "AH-ha! It's Ac­ne Hor­mones" cam­paign de­buted on Wednes­day, more than a year af­ter the launch of Sun's ac­ne drug Win­le­vi. Un­like an­tibi­ot­ic ac­ne treat­ments, Win­le­vi is an an­dro­gen re­cep­tor in­hibitor, tar­get­ing the same hor­mone that can al­so cause hair loss.
The new cam­paign is meant to help pa­tients grasp the un­der­ly­ing caus­es be­hind their ac­ne, and Lee — a der­ma­tol­o­gist and 'popa­holic' known for "Dr. Pim­ple Pop­per" re­al­i­ty TV show and vi­ral pim­ple-pop­ping videos — is "a celebri­ty, in her own right, with ex­act­ly the de­mo­graph­ic that we're try­ing to reach," said Andy Nel­son, VP of sales and mar­ket­ing for der­ma­tol­ogy at Sun Phar­ma.
"We're spot­light­ing hor­mones as a ma­jor un­der­ly­ing cause of ac­ne, re­gard­less of age, race or eth­nic­i­ty," he said. "And there are lots of mis­con­cep­tions about ac­ne, that it just hap­pens to teenagers, or it can be caused by be­hav­iors."
The cam­paign fea­tures a video of Lee, who al­so stars in the TLC re­al­i­ty TV show "Dr. Pim­ple Pop­per," as well as a Q&A page where she aims to "'pop' com­mon ac­ne myths," such as, "It's time for midterms! Can the stress cause ac­ne?" Or, "I'm in my 40s … why am I still get­ting ac­ne?"
"Hor­mones con­sti­tute the un­der­ly­ing cause of ac­ne in both fe­males and males. When peo­ple try to man­age ac­ne on their own by pop­ping pim­ples or pick­ing their skin, they can of­ten make things worse," Lee says in the video. "Any­one who wants to prop­er­ly treat ac­ne should re­al­ly make an ap­point­ment with a der­ma­tol­o­gist."
Sun Phar­ma al­so pro­filed 20 ac­ne suf­fer­ers of vary­ing ages, from a soc­cer mom to a teenage bal­let dancer.
Sun forked over $45 mil­lion up­front in 2021 to snag the US and Cana­da com­mer­cial rights to Win­le­vi from Cas­sio­pea, which won ap­proval for the drug in 2020. While the "AH-ha!" cam­paign is un­brand­ed, the web­site in­cludes a di­rect link to the drug's in­for­ma­tion page. "Check out a dif­fer­ent kind of ac­ne treat­ment that tar­gets ac­ne hor­mones in the skin," it says.
"When we ac­quired Win­le­vi what we want­ed to do was reach the broad­er pa­tient base, so not just for se­vere ac­ne," Nel­son said. "It [the cam­paign] is re­al­ly try­ing to have folks un­der­stand what's go­ing on a lit­tle bit bet­ter with their dis­ease."
The new work builds on the com­pa­ny's last cam­paign video, "My Life With Ac­ne," which fea­tured 10 der­ma­tol­ogy health­care pro­fes­sion­als who spoke about their per­son­al ex­pe­ri­ences with ac­ne.