Bel­gium's liv­er-fo­cused stem cell ther­a­py de­vel­op­er Promethera rais­es $44M+ in lat­est round
Bet­ting on its stem cell ther­a­py for end-stage liv­er dis­ease, Bel­gium-based Promethera Bio­sciences has got €39.7 mil­lion (about $44.4 mil­lion) in the bank to de­vel­op the drug as an al­ter­na­tive to of­ten hard-to-pro­cure trans­plants.
Es­tab­lished in 2009, Promethera's lead drug is an ex­per­i­men­tal stem cell ther­a­py called He­paStem for pa­tients with a dead­ly syn­drome called acute-on-chron­ic liv­er fail­ure, or ACLF, for whom trans­plants are the on­ly ex­ist­ing res­cue treat­ment. De­rived from hu­man liv­ers, the ther­a­py is for­mu­lat­ed us­ing mes­enchy­mal stem cells (MSCs) re­plete with liv­er mark­ers and liv­er fea­tures. At the In­ter­na­tion­al Liv­er Con­gress last month, Promethera pre­sent­ed da­ta from an on­go­ing dose-es­ca­la­tion Phase IIa study, which showed the treat­ment is safe and sug­gest­ed "trends in ef­fi­ca­cy."
"The hope is to de­vel­op the tech­nol­o­gy as an al­ter­na­tive to liv­er trans­plan­ta­tion in ACLF pa­tients — not all of them are get­ting trans­plants be­cause a lot of the pa­tients are al­co­holics," com­pa­ny chief John Tchelin­ger­ian said in an in­ter­view with End­points News.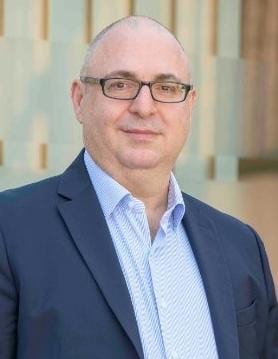 John Tchelin­ger­ian
"Our cells have these nat­ur­al fea­tures — they are com­ing from the liv­er and go­ing back in­to the liv­er — af­ter their in­tra­venous ad­min­is­tra­tion in pa­tients. They are pro­duc­ing high­ly po­tent fac­tors that are nec­es­sary for liv­er bal­ance and liv­er main­te­nance…these fac­tors are tai­lored to act specif­i­cal­ly on liv­er cells and re­pair the le­sion or act against the in­flam­ma­tion oc­cur­ring in the liv­er."
In 2016, Promethera ac­quired the as­sets of Durham-based Cynotet, who had over a decade of ex­pe­ri­ence deal­ing with US-based or­gan pro­cure­ment or­ga­ni­za­tions (OPOs). This es­tab­lished in­fra­struc­ture makes Promethera the sec­ond port of call for the OPOs — if the liv­er is non-trans­plantable, Tchelin­ger­ian said.
Once the do­na­tion is pro­cured — the liv­er is processed at a GMP-com­pli­ant US Promethera fa­cil­i­ty, which pro­duces a liv­er cell sus­pen­sion that is en­riched with he­pa­to­cytes — this con­sti­tutes the start­ing ma­te­ri­als to pro­duce He­paStem. This sus­pen­sion is put in­to sealed bags, frozen and shipped to the com­pa­ny's Bel­gium fac­to­ry, where He­paStem is then for­mu­lat­ed and cryo-pre­served, he ex­plained. "The process takes about two months — to pro­duce a batch of bil­lions of stem cells from a sin­gle bag that con­tains a few hun­dred mil­lions cells. We have many runs per year. From one liv­er to­day — we can treat about 300 to 350 pa­tients suf­fer­ing from ACLF."
"We're the op­po­site of the CAR-Ts — who went from bench to pa­tient very quick­ly show­ing ef­fi­ca­cy…we have done the re­verse, I think that's a very good way to bring our prod­ucts to the max­i­mum num­ber of pa­tients world­wide, be­cause we con­trol the full val­ue chain from the donor to the end prod­uct."
No­var­tis' $NVS pi­o­neer­ing CAR-T ther­a­py Kym­ri­ah was ap­proved amidst great fan­fare in 2017, but sales have suf­fered due to man­u­fac­tur­ing is­sues. In the fourth quar­ter, the drug gen­er­at­ed a pal­try $28 mil­lion. How­ev­er, No­var­tis is do­ing its best to shore up man­u­fac­tur­ing, hav­ing bought cell and gene ther­a­py man­u­fac­tur­er Cell­for­Cure.
Promethera's on­go­ing He­paStem Phase IIa will be com­plet­ed this sum­mer — and if the pos­i­tive find­ings are con­firmed, that da­ta will pro­vide the ground to launch a Phase IIb tri­al. That study is ex­pect­ed to kick off by the end of 2019, with about 200+ pa­tients and should take 2.5 years to com­plete.
Mean­while, Promethera in­tends to ini­ti­ate a NASH tri­al in very late-stage pa­tients some­time this year and will make a de­ci­sion on whether to pur­sue He­paStem in less-se­vere pa­tients, based on the re­sults of oth­er NASH read­outs ex­pect­ed this year.
So far, the com­pa­ny has raised rough­ly €110 mil­lion — in­clud­ing the Tues­day se­ries D raise, which was co-led by new Japan­ese in­vestors Itochu and Shin­sei Cap­i­tal Part­ners.