SutroVax rais­es $64M with plans to chal­lenge Pfiz­er's megablock­buster Pre­vnar 13 for the heavy­weight ti­tle in vac­cines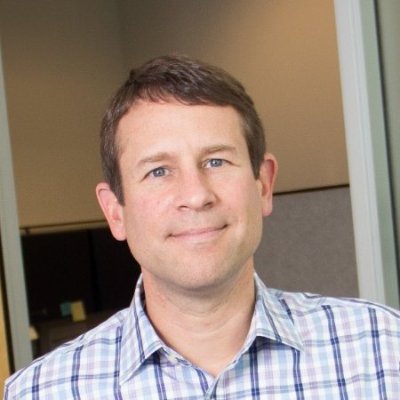 SutroVax CEO Grant Pick­er­ing
When SutroVax was spun out of Sutro about four years ago, the biotech took along a con­ju­ga­tion plat­form that was re­pur­posed for de­vel­op­ing a new brand of vac­cines. And now that they are aim­ing for the clin­ic with a lead pneu­mo­coc­cal vac­cine, SutroVax has reeled in a whop­ping $64 mil­lion raise to get them well in­to hu­man stud­ies for a new vac­cine that will chal­lenge the megablock­buster Pre­vnar 13 for the heavy­weight ti­tle in its field.
The big idea be­hind the con­ju­ga­tion tech at SutroVax is that the biotech be­lieves it can more ef­fec­tive­ly stitch to­geth­er anti­gens to a car­ri­er pro­tein that can ul­ti­mate­ly tar­get a laun­dry list of bac­te­ria while amp­ing up a T cell re­sponse di­rect­ed at the tar­get.
Pre­vnar 13 is a con­ju­gat­ed vac­cine which goes af­ter 13 strains of Strep­to­coc­cus pneu­mo­ni­ae. It al­so earned about $6 bil­lion last year, which is why some up­starts like Affini­vax in Cam­bridge, MA are al­so look­ing at new and dif­fer­ent ways to bind mul­ti­ple poly­sac­cha­rides to pro­teins and do Pre­vnar 13 mul­ti­ple strains bet­ter. (Affini­vax us­es a dif­fer­ent plat­form tech, steer­ing clear of tra­di­tion­al con­ju­ga­tion.)
"If you could have Pre­vnar 24," says SutroVax CEO Grant Pick­er­ing, "that would be the best case sce­nario. That is what we are look­ing to do." And SutroVax is us­ing a con­ven­tion­al ap­proach that's tweaked to great­ly broad­en its ef­fec­tive­ness.
"We took a prag­mat­ic ap­proach when we set out to put this pro­gram to­geth­er," says Pick­er­ing. "The re­al­i­ty is that Pre­vnar is a phe­nom­e­nal vac­cine. It's wild­ly ef­fec­tive, but not as broad spec­trum as peo­ple would like it."
Half of the strains aren't cov­ered, which is why some pa­tients are giv­en Pre­vnar 13 with Pneu­movax, "an in­fe­ri­or" vac­cine, in Pick­er­ing's view. In­stead of try­ing to stitch all the anti­gens it needs to a sin­gle car­ri­er pro­tein, though, SutroVax is mak­ing mul­ti­ple vac­cines that can go af­ter all the strains, us­ing the tra­di­tion­al con­ju­ga­tion method but do­ing it in a way that leaves the car­ri­er pro­tein bet­ter equipped to gen­er­ate the T cell re­sponse.
"We can put the poly­sac­cha­ride on the same car­ri­er, in the same site spe­cif­ic lo­ca­tion every time," he adds. By keep­ing the same pre­cise re­gion of the pro­tein ex­posed to the im­mune sys­tem, they be­lieve they can gen­er­ate a strong im­mune re­sponse while us­ing less of the pro­tein car­ri­er in each of the vac­cines in­volved.
And they've been run­ning tests on rab­bits, the pre­ferred an­i­mal mod­el, to prove their point.
Mak­ing 24 vac­cines is no sim­ple task, and SutroVax isn't plan­ning to jump in­to the clin­ic overnight. The IND is like­ly go­ing to ar­rive in 2019, says Pick­er­ing.
Fra­zier Health­care Part­ners and the brand new biotech fund Piv­otal bioVen­ture Part­ners led the round, join­ing a syn­di­cate that in­clud­ed par­tic­i­pa­tion from all ex­ist­ing in­vestors: Abing­worth, Lon­gi­tude Cap­i­tal, Roche Ven­ture Fund and CTI Life Sci­ences Fund. The ex­ist­ing in­vestors al­so chipped in $4 mil­lion, on top of the $60 mil­lion round, to com­plete their Se­ries A com­mit­ments. And Pick­er­ing says the to­tal raised so far now comes to $88 mil­lion, a sub­stan­tial bet in the vac­cine field.
With the mon­ey, the Bay Area biotech will now about dou­ble its cur­rent staff of 14 — which al­so re­lies on a line­up of con­sul­tants to flesh out the or­ga­ni­za­tion.