Swiss court keeps ex-GSK sci­en­tist's broth­er be­hind bars as US push­es to ex­tra­dite him on R&D theft charges
A Swiss crim­i­nal court is keep­ing Chi­nese sci­en­tist Gong­da Xue in jail for now as US of­fi­cials look to ex­tra­dite him for his role in a fam­i­ly en­ter­prise that stole more than a half bil­lion dol­lars in drug se­crets and trans­ferred them to Chi­na.
Lo­cal news sources in Switzer­land re­port that the crim­i­nal court re­ject­ed the sci­en­tist's ap­peal, say­ing that a po­ten­tial 20-year prison sen­tence makes him a clear flight risk.
The US has been af­ter Gong­da Xue for his al­leged in­volve­ment in a crim­i­nal con­spir­a­cy with his sis­ter, Yu "Joyce" Xue, a GSK sci­en­tist in Up­per Meri­on, PA, who pled guilty to one count of trans­fer­ring the phar­ma gi­ant's trade se­crets to a com­pa­ny they had cre­at­ed called Renophar­ma in Nan­jing. That biotech was sub­si­dized by the Chi­nese gov­ern­ment.
Ac­cord­ing to US charges, Yu Xue stole se­crets and trans­ferred them to her broth­er in Switzer­land, where he did work on them at the Friedrich Mi­esch­er In­sti­tute. Reuters con­firmed with the in­sti­tute that he had been a post-doc there. From there the se­crets went to Chi­na, where they were mar­ket­ed by an al­leged ac­com­plice.
Yu Xue's guilty plea last sum­mer came with the caveat that she nev­er be­lieved she was steal­ing ac­tu­al se­crets, say­ing that the in­for­ma­tion on patents was all pub­licly avail­able.
Yu Xue leaves court in Au­gust 2018. Matt Rourke, AP Im­ages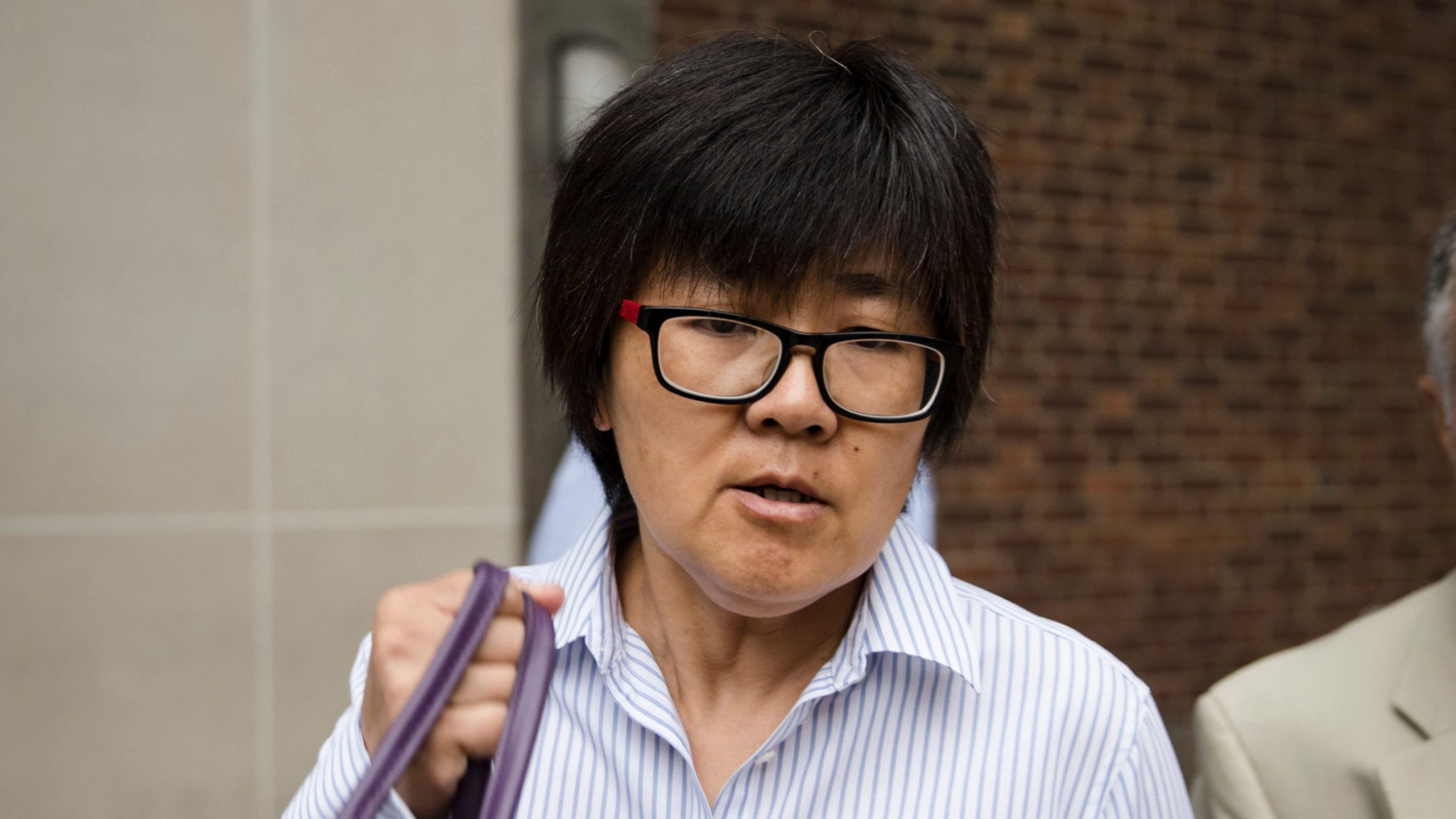 Click on the im­age to see the full-sized ver­sion
The FBI ar­rest­ed an­oth­er Chi­nese sci­en­tist, Tao Li, in 2016 and found "a num­ber of GSK doc­u­ments con­tain­ing trade se­cret and con­fi­den­tial in­for­ma­tion" on his com­put­er re­gard­ing prod­ucts un­der de­vel­op­ment, re­search da­ta as well as re­search, man­u­fac­tur­ing and de­vel­op­ment process­es. He al­so pled guilty to one charge.
The con­spir­a­cy case that US of­fi­cials made against Yu Xue came just ahead of sev­er­al re­cent in­stances where Chi­nese sci­en­tists were ex­pelled from their jobs at MD An­der­son and Emory for mis­con­duct — fail­ing to dis­close re­search and busi­ness ties in Chi­na. In the most re­cent case, Emory fired two sci­en­tists born in Chi­na — nat­u­ral­ized US cit­i­zens Xi­ao­jiang Li and Shi­hua Li — and shut down their lab, or­der­ing sev­er­al post-docs in the lab back to Chi­na.
The sci­en­tists, though, have fired back, say­ing that the uni­ver­si­ty had act­ed im­prop­er­ly and that their ties to Chi­nese re­search or­ga­ni­za­tions were dis­closed.
There may well be more of these cas­es com­ing up, as the US gov­ern­ment and the NIH have put uni­ver­si­ties on no­tice that they're be­ing vig­i­lant about los­ing im­por­tant and ex­pen­sive re­search in­for­ma­tion to the Asian pow­er­house.