Sy­ros push­es for a turn­around with new PhII AML re­sults, but in­vestors are unim­pressed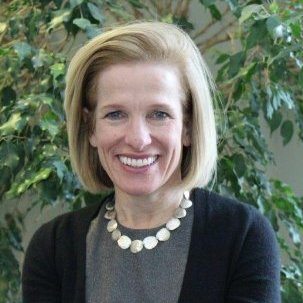 CEO Nan­cy Si­mon­ian
Two years af­ter weak Phase II re­sults cut their stock price in half, Sy­ros Phar­ma­ceu­ti­cals (SYRS) is back with re­sults from an on­go­ing Phase II tri­al try­ing their SY-1425 "su­per-en­hancer" ther­a­py in com­bi­na­tion with chemother­a­py on acute myeloid leukemia (AML) pa­tients.
It's ear­ly-stage and the num­bers are small, but of the 13 evalu­able pa­tients who test­ed pos­i­tive for the RARA path­way bio­mark­er Sy­ros' ther­a­py tar­gets, re­searchers say that 8 had a com­plete re­sponse. That com­pared with 8 com­plete re­spons­es out of 22 pa­tients who didn't have the gene. The longest CR was 344 days, com­pared with 168 for RARA neg­a­tive pa­tients, al­though Sy­ros not­ed the study is still on­go­ing.
"We show how when we se­lect the pa­tients who have po­ten­tial for a re­sponse, we have a high re­sponse rate," Sy­ros CMO David Roth told End­points News. "And we show how these re­spons­es oc­cur rel­a­tive­ly quick­ly."
Daniel J. DeAn­ge­lo, an on­col­o­gy ex­pert at the Dana-Far­ber In­sti­tute who is not af­fil­i­at­ed with Sy­ros, said the pa­tient pop­u­la­tion was small and the da­ta pre­lim­i­nary but that the re­sults were nev­er­the­less promis­ing for a sub­group of pa­tients. He not­ed the da­ta showed the drug on­ly worked on one of two bio­mark­ers Sy­ros had screened for, but that in pa­tients with RARA the re­sponse rate was around 70%.
"That's about twice the re­sponse you would nor­mal­ly ex­pect" from chemother­a­py alone, DeAn­ge­lo told End­points. "We don't have any pro­gres­sion-free, sur­vival da­ta, and it's a small num­ber [of pa­tients] – we'd want to con­firm it and all that – but looks re­al­ly in­ter­est­ing for that group of pa­tients."
David Roth
In­vestors, though, don't ap­pear en­thused. Sy­ros' stock dropped 4% to­day, con­tin­u­ing a fall of near­ly $5 per share since Oc­to­ber 17, when the biotech an­nounced it was shelv­ing a lead CDK7 in­hibitor in fa­vor of an oral ver­sion.
The 2017 tri­al test­ed SY-1425 as a sin­gle agent and found one com­plete or par­tial re­sponse out of 48 evalu­able pa­tients. In­vestors re­spond­ed with a sell­off that cut Sy­ros's stock by over 50%. The com­pa­ny said at the time and has main­tained since that the "clin­i­cal ac­tiv­i­ty" in pa­tients val­i­dat­ed their ap­proach and point­ed to­ward com­bi­na­tion ther­a­pies as a log­i­cal next step.