T cell ex­perts at Kiadis bag Cy­toSen's NK cell tech, plot­ting a dual can­cer killing ap­proach with tips from Carl June
In an ef­fort to mar­ry T cell and nat­ur­al killer cell tech­nolo­gies for the treat­ment of blood can­cer, Dutch biotech Kiadis has inked an all-stock deal to ac­quire US-based Cy­toSen Ther­a­peu­tics.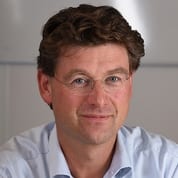 Arthur Lahr
Both com­pa­nies have had the same goal: to boost the chances of can­cer pa­tients un­der­go­ing hematopoi­et­ic stem cell trans­plants by su­per­charg­ing their im­mune sys­tem while their bone mar­row re­cov­ers from the pro­ce­dure. Kiadis does this with en­gi­neered T cells; Cy­toSen chose NK cells, de­signed to at­tack any re­main­ing ma­lig­nant cells that could lead to a re­lapse. Both tech­nolo­gies take cells from a fam­i­ly mem­ber of the pa­tient so that the im­mune cells would be par­tial­ly matched.
Aside from a new tech plat­form, Kiadis al­so scored a net­work of promi­nent col­lab­o­ra­tors on Cy­toSen's found­ing team, in­clud­ing Dean Lee of Na­tion­wide Chil­dren's Hos­pi­tal, Ste­fan Ciurea of the MD An­der­son Can­cer Cen­ter and Robert Igarashi from the Uni­ver­si­ty of Cen­tral Flori­da. Carl June, the pi­o­neer­ing CAR-T ex­pert, is al­so join­ing its sci­en­tif­ic ad­vi­so­ry board.
UCF first came up with the Cy­toSen method, which de­rives nanopar­ti­cles from anti­gen pre­sent­ing cells to stim­u­late pro­lif­er­a­tion of NK cells. Na­tion­wide fur­ther re­fined it, and the first hu­man stud­ies were con­duct­ed at MD An­der­son.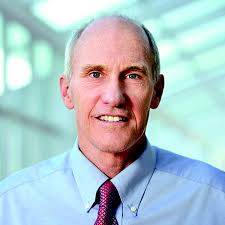 Carl June
The com­pa­ny, which is list­ed on Eu­ronext Am­s­ter­dam and Brus­sels ($KDS) now ex­pects to take Cy­toSen's lead pro­gram, CS­DT002-NK, in­to the clin­ic in 2020, tar­get­ing high-risk acute myeloid leukemia pa­tients. Ear­li­er proof-of-con­cept da­ta from 25 pa­tients had demon­strat­ed a re­lapse rate of 8% and pro­gres­sion-free sur­vival of 66%, ac­cord­ing to a press re­lease.
Mean­while, Kiadis' ATIR101 is un­der re­view in Eu­rope for a mar­ket­ing ap­proval, with a po­ten­tial launch planned for this year.
"The ATIR T-cell and CS­DT002-NK-cell pro­grams each have the po­ten­tial to make trans­plants safer and more ef­fec­tive," CEO Arthur Lahr said. "In com­bi­na­tion, they have the po­ten­tial to rev­o­lu­tion­ize HSCT, mak­ing it suit­able for an even wider group of pa­tients."
Per the deal, Cy­toSen in­vestors — who have re­mained un­named — will gain a 7.4% stake in Kiadis, or 1.94 mil­lion shares. They are el­i­gi­ble to re­ceive up to 5.82 mil­lion more shares should de­vel­op­ment and reg­u­la­to­ry mile­stones be reached.
The com­bined en­ti­ty will have $55.4 mil­lion (€ 49 mil­lion) from Kiadis and $6 mil­lion from Cy­toSen to work with.