Take­da and Zin­fan­del write off yet an­oth­er Alzheimer's PhI­II af­ter Ac­tos fails a key in­ter­im test
Hours af­ter Eli Lil­ly spelled out ex­act­ly how bad its last batch of Phase III da­ta for solanezum­ab was, Take­da stepped up to say its big shot at prov­ing that their di­a­betes drug Ac­tos could al­so de­lay symp­toms of Alzheimer's was a com­plete flop.
De­scribed as the biggest Phase III in Alzheimer's to date when it was ful­ly en­rolled in ear­ly 2016, the TO­MOR­ROW study re­cruit­ed more than 3,500 pa­tients at 50 sites to test a low dose of Ac­tos, us­ing a ge­net­ic-based bio­mark­er risk as­sign­ment al­go­rithm from the small US biotech Zin­fan­del Phar­ma­ceu­ti­cals, a Duke spin­out, to iden­ti­fy the best sub­jects.
Zin­fan­del was found­ed by Allen Ros­es, a leg­endary Alzheimer's re­searcher who first linked APOE and Alzheimer's, lat­er adding TOMM40 in the search for ge­net­ic trig­gers to the dis­ease. He died in 2016, a few months af­ter the Take­da study was ful­ly en­rolled.
At an in­ter­im point of the 5-year study the re­searchers say the treat­ment ef­fect was too small to war­rant any fur­ther work. There were no se­ri­ous safe­ty is­sues.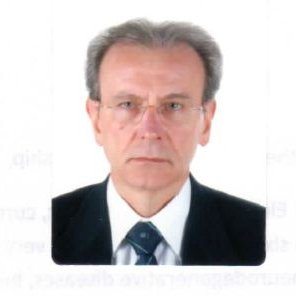 Emil­ian­ge­lo Rat­ti
That all fits square­ly in­to the pat­tern of dis­as­ter that has tak­en down vir­tu­al­ly every piv­otal study of the past 15 years, leav­ing pa­tients with no ther­a­peu­tic in­ter­ven­tion aside from some ear­ly symp­to­matic re­lief from old drugs.
In just the last few weeks we've seen Pfiz­er bow out of Alzheimer's and Parkin­son's work, while Ax­o­vant's lead ther­a­py failed a Phase III test. At this point, re­searchers are re­think­ing what they know about the dis­ease and con­sid­er­ing new ap­proach­es that may yet sur­vive a re­search path­way lit­tered with the wreck­age of old pro­grams that have crashed and burned.
Take­da, though, is def­i­nite­ly not join­ing the ex­o­dus. Neu­ro­sciences re­mains a key fo­cus at the com­pa­ny, which just a few weeks ago ex­e­cut­ed a $1 bil­lion-plus deal to al­ly it­self with De­nali, which has it own take on the ge­net­ics of Alzheimer's and how that can play in­to new drug de­vel­op­ment pro­grams.
Emil­ian­ge­lo Rat­ti, head of Take­da's neu­ro­science ther­a­peu­tic area, said:
Take­da and Zin­fan­del will fur­ther an­a­lyze da­ta from the tri­al, in­clud­ing the per­for­mance of the ge­net­ic-based bio­mark­er risk as­sign­ment al­go­rithm, with the hope that this in­for­ma­tion may ul­ti­mate­ly help in the glob­al fight against AD. Take­da re­mains com­mit­ted to the dis­cov­ery and de­vel­op­ment of po­ten­tial treat­ments for AD.