Take­da claims PhI­II suc­cess in dengue vac­cine months af­ter Deng­vax­ia im­plo­sion for ri­val Sanofi
Take­da is one stride clos­er to reach­ing the siz­able mar­ket wait­ing for dengue vac­cines as it re­ports pos­i­tive top-line re­sults from a mas­sive Phase III tri­al.
The analy­sis, which con­sti­tutes the first of a three-part study, con­cludes that the com­pa­ny's tetrava­lent dengue vac­cine TAK-003 was ef­fi­ca­cious at 15 months in pre­vent­ing dengue fever caused by any of the four serotypes of the virus, there­by meet­ing the pri­ma­ry end­point. And while they are sav­ing the de­tails for a peer-re­viewed jour­nal, Take­da $TAK re­searchers say the vac­cine was "well tol­er­at­ed with no sig­nif­i­cant safe­ty con­cerns to date."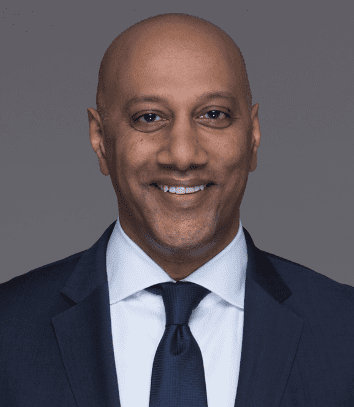 Ra­jeev Venkayya
The safe­ty el­e­ment is par­tic­u­lar­ly im­por­tant giv­en the fresh mem­o­ries of a pub­lic health con­tro­ver­sy that Sanofi was mired in in­volv­ing the use of its pi­o­neer­ing dengue vac­cine in a ma­jor vac­ci­na­tion cam­paign in the Philip­pines. Giv­en to any­one who had not al­ready been in­fect­ed, Deng­vax­ia left peo­ple vul­ner­a­ble to se­vere, life-threat­en­ing dengue in the event they were sub­se­quent­ly in­fect­ed by wild type dengue. As a re­sult, Sanofi lim­it­ed its use to pro­tect peo­ple who have had a pri­or in­fec­tion — but stopped short of is­su­ing re­funds.
Deng­vax­ia was the first ap­proved vac­cine for the mos­qui­to-borne vi­ral dis­ease, and a block­buster-to-be that cost $1.5 bil­lion over 20 long years to de­vel­op. Ini­tial sales were a dis­ap­point­ment even at its peak in 2016, and in the first 6 months of the year 2018 Sanofi re­port­ed €1 mil­lion in sales rev­enue, down 94.4% from the year be­fore.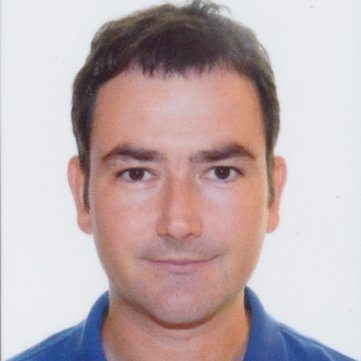 Derek Wal­lace
Though care­ful not to draw di­rect com­par­isons, Derek Wal­lace, vice pres­i­dent and glob­al dengue pro­gram head from Take­da, told End­points News that its study was de­signed dif­fer­ent­ly than oth­er dengue vac­cine tri­als so far.
We specif­i­cal­ly de­signed our Phase 3 vac­cine ef­fi­ca­cy tri­al to as­sess the safe­ty and ef­fi­ca­cy against all four serotypes and for both dengue naïve and ex­posed in­di­vid­u­als. Base­line blood sam­ples were col­lect­ed from all in­di­vid­u­als par­tic­i­pat­ing in the tri­al to al­low for eval­u­a­tion of safe­ty and ef­fi­ca­cy based on serosta­tus. The struc­ture of our vac­cine can­di­date, the unique im­muno­genic­i­ty pro­file elicit­ed by it and the rapid de­vel­op­ment of a four-serotype an­ti­body re­sponse fol­low­ing im­mu­niza­tion in most naïve and pre­vi­ous­ly-ex­posed in­di­vid­u­als are rea­sons that we be­lieve TAK-003 has a dif­fer­ent safe­ty and ef­fi­ca­cy pro­file rel­a­tive to the cur­rent­ly-li­censed dengue vac­cine.
While prep­ping a more ex­ten­sive re­view of this da­ta on TAK-003, Ra­jeev Venkayya, pres­i­dent of Take­da's glob­al vac­cine busi­ness unit, said in a state­ment that they will al­so be "ad­vanc­ing the clin­i­cal de­vel­op­ment, com­mer­cial man­u­fac­tur­ing, and stake­hold­er con­sul­ta­tions to sup­port a po­ten­tial fu­ture glob­al launch of the vac­cine."
Parts 2 and 3 of the TIDES tri­al — the largest vac­cine tri­al at 20,000 pa­tients, ac­cord­ing to Take­da — will as­sess sec­ondary end­points in six months and longterm safe­ty with three years, re­spec­tive­ly. Tri­al sites are lo­cat­ed in dengue-en­dem­ic ar­eas in Latin Amer­i­ca (Brazil, Colom­bia, Pana­ma, Do­mini­can Re­pub­lic and Nicaragua) and Asia (Philip­pines, Thai­land and Sri Lan­ka).
"We ex­pect key sec­ondary end­point da­ta from the TIDES tri­al in lat­er this year, in­clud­ing safe­ty, ef­fi­ca­cy against hos­pi­tal­iza­tion, and analy­ses of ef­fi­ca­cy by base­line serosta­tus, serotype, and sever­i­ty," Wal­lace wrote in an email.
Vac­cines was one of four key ar­eas (along­side can­cer, GI and CNS dis­eases) that CEO Christophe We­ber pre­scribed for Take­da in an ef­fort to trans­form the Japan­ese drug­mak­er in­to a glob­al play­er — be­fore vault­ing to the top 10 list via the ac­qui­si­tion of rare dis­ease gi­ant Shire. It re­mains one of three "glob­al busi­ness units," Wal­lace said, along with on­col­o­gy and plas­ma-de­rived ther­a­pies.
"Take­da fo­cus­es its R&D ef­forts on four ther­a­peu­tic ar­eas: On­col­o­gy, Gas­troen­terol­o­gy (GI), Neu­ro­science and Rare Dis­eases, while we al­so make tar­get­ed R&D in­vest­ments in Plas­ma-De­rived Ther­a­pies and Vac­cines," he wrote.