Take­da clos­es in on a fi­nal $64B deal to buy Shire, starts to con­sid­er di­vesti­tures — re­ports
Take­da ap­pears to be just hours away from com­plet­ing a deal to buy Shire $SH­PG at 49 pounds per share, cre­at­ing a new top-10 phar­ma gi­ant to con­tend for the world's drug mar­ket. Nikkei Asian Re­view says the for­mal bid now ex­pect­ed will amount to 46 bil­lion pounds in cash and stock — about $64 bil­lion — in line with the lat­est pre­lim­i­nary num­bers of­fered by Take­da.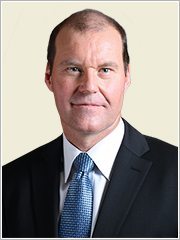 Christophe We­ber
As Bloomberg re­ports, the pre­lim­i­nary deal isn't fi­nal­ized and may yet be de­layed or de­railed. But Take­da CEO Christophe We­ber has been re­lent­less in his pur­suit of Shire, un­de­terred about ques­tions re­gard­ing Shire's pipeline and its port­fo­lio, which has come un­der heavy pres­sure from ri­vals.
Moody's has al­so threat­ened to down­grade Take­da's cred­it rat­ing, which would vi­o­late We­ber's oath to avoid any takeover that would mar its cred­it score. A buy­out like this would re­quire a big boost in debt, which Moody's doesn't like. "This huge ac­qui­si­tion bodes a spike in lever­age that could re­sult in a mul­ti-notch down­grade," Moody's An­a­lyst Yukiko Asanu­ma said April 25.
If the deal is com­plet­ed, as ap­pears like­ly, the new com­pa­ny would have to sort out a com­bined struc­ture with a heavy R&D pres­ence in Boston/Cam­bridge. Ac­cord­ing to the Bloomberg sto­ry, Take­da — which has been a fre­quent deal­mak­er over the last two years — is look­ing at sell­ing off some as­sets af­ter the buy­out goes through.
Shire's shares are up 3% mid-day, leav­ing the mar­ket cap at about $49 bil­lion. Take­da's stock is down 25% in a lit­tle more than two months as in­vestors fret­ted over how this would play out if the small­er Japan­ese com­pa­ny pre­vailed.