Take­da drops $300M cash to kick off $1B RNAi al­liance with Ar­row­head, shoot­ing for first-in-class rare dis­ease drug
Twelve years ago, Take­da be­came the first ma­jor Asian phar­ma com­pa­ny to buy in­to Al­ny­lam's pi­o­neer­ing RNAi plat­form with a land­mark $1 bil­lion al­liance. Two FDA ap­provals and a slew of new deals for the field lat­er, the Japan­ese drug­mak­er is mak­ing a new $1.04 bil­lion bet on a rare dis­ease pro­gram from a J&J-part­nered RNAi play­er.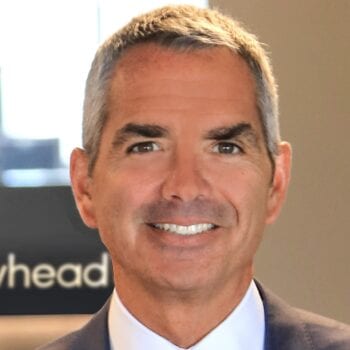 Christo­pher An­za­lone
Ar­row­head is grab­bing $300 mil­lion of that up­front in ex­change for co-de­vel­op­ment and co-com­mer­cial­iza­tion rights of ARO-AAT, which is de­signed to knock down the pro­duc­tion of mu­tant al­pha-1 an­tit­rypsin pro­teins in pa­tients with AAT-as­so­ci­at­ed liv­er dis­ease.
Un­der the deal, the part­ners are go­ing for a 50/50 prof­it-shar­ing struc­ture in the US while Take­da will spear­head the glob­al com­mer­cial­iza­tion and re­serve 20-25% roy­al­ties for the biotech.
For Ar­row­head, this marks an op­por­tu­ni­ty to lean on a large com­pa­ny with ex­per­tise in the gas­troin­testi­nal space and AAT de­fi­cien­cy, ac­cord­ing to CEO Christo­pher An­za­lone, while it fo­cus­es on car­diometa­bol­ic and pul­monary in­di­ca­tions.
"We think there's no part­ner in the world bet­ter suit­ed than Take­da to bring ARO-AAT for­ward," he said in a con­fer­ence call, adding lat­er: "This was a no-brain­er for us."
While there are ri­val RNAi ef­forts tar­get­ing the AATLD — with Al­ny­lam and Dicer­na ty­ing up a few months ago to pool their re­spec­tive drugs for a R&D pact — and oth­ers, like Ver­tex, ex­plor­ing al­ter­na­tive ap­proach­es, Asit Parikh, Take­da's head of gas­troen­terol­o­gy, said there's a lot that re­mains to be proven. In­ter­im Phase II re­sults from Ar­row­head, mean­while, sug­gest it has an "ex­quis­ite­ly tar­get­ed" drug on hand.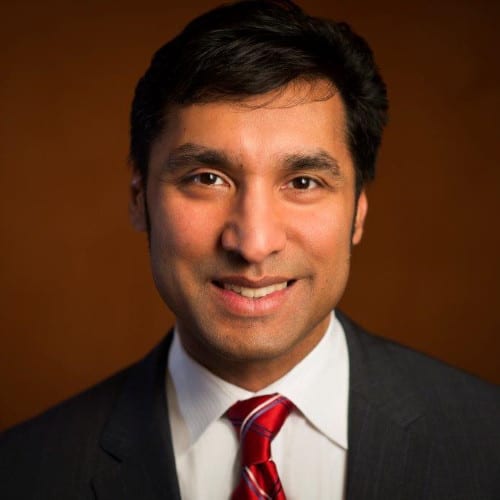 Asit Parikh
"I ac­tu­al­ly be­lieve that this is go­ing to be the first drug out there for pa­tients with this dis­ease and I ac­tu­al­ly think that it's go­ing to be the strongest drug out there based on what we know so far," he said.
Last month Ar­row­head re­port­ed that af­ter 24 weeks of treat­ment, four pa­tients saw their serum and to­tal in­tra-he­pat­ic Z-AAT de­crease by up to 93% and 95%, re­spec­tive­ly.
By treat­ing the un­der­ly­ing cause of AATLD, ARO-AAT has the po­ten­tial to help pa­tients avoid the need for liv­er trans­plan­ta­tion and oth­er co­mor­bidi­ties, Parikh added.
With the lat­est deal, all three of Ar­row­head's lead drugs have now been part­nered, fu­el­ing a turn­around four years in the mak­ing. Am­gen signed on a $674 mil­lion pact to de­vel­op ARO-LPA, now AMG-890, tar­get­ing apolipopro­tein A for car­dio­vas­cu­lar dis­ease in 2016 short­ly be­fore Ar­row­head was slammed with a clin­i­cal hold due to non-hu­man pri­mate deaths in a tox study.
The com­pa­ny jet­ti­soned all pro­grams us­ing the im­pli­cat­ed EX1 de­liv­ery ve­hi­cle, which amount­ed to its en­tire clin­i­cal-stage pipeline then, and axed close to a third of its staff. But the new dis­cov­ery en­gine kept churn­ing out new com­pounds, and in 2018 J&J hand­ed over $250 mil­lion cash to kick-start a deal that can add up to $3.7 bil­lion, head­lined by a treat­ment for he­pati­tis B.
"This agree­ment al­so sup­ports our strat­e­gy of us­ing part­ner­ing se­lec­tive­ly to con­tin­ue to in­vest in our Tar­get­ed RNAi Mol­e­cule (TRiMTM) plat­form and the grow­ing pipeline of RNAi ther­a­peu­tics tar­get­ing di­verse tis­sue types, while fo­cus­ing our com­mer­cial or­ga­ni­za­tion on op­por­tu­ni­ties in two key ar­eas of car­diometa­bol­ic and pul­monary," An­za­lone said in a state­ment.
Mani Fa­roohar, an an­a­lyst at SVB Leerink, called it "a pru­dent move."
"While bulls may grum­ble that the prof­it split and roy­al­ty agree­ment lim­it po­ten­tial up­side in a blue-sky sce­nario, we see the terms of the deal as at­trac­tive, and ap­plaud man­age­ment's de­ci­sion to lock in a floor val­ue for ARO-AAT (the sin­gle largest val­ue dri­ver in our mod­el), share some de­vel­op­ment costs, and mit­i­gate risk ahead of com­peti­tor da­ta from VRTX, DR­NA and oth­ers," he wrote in a note.