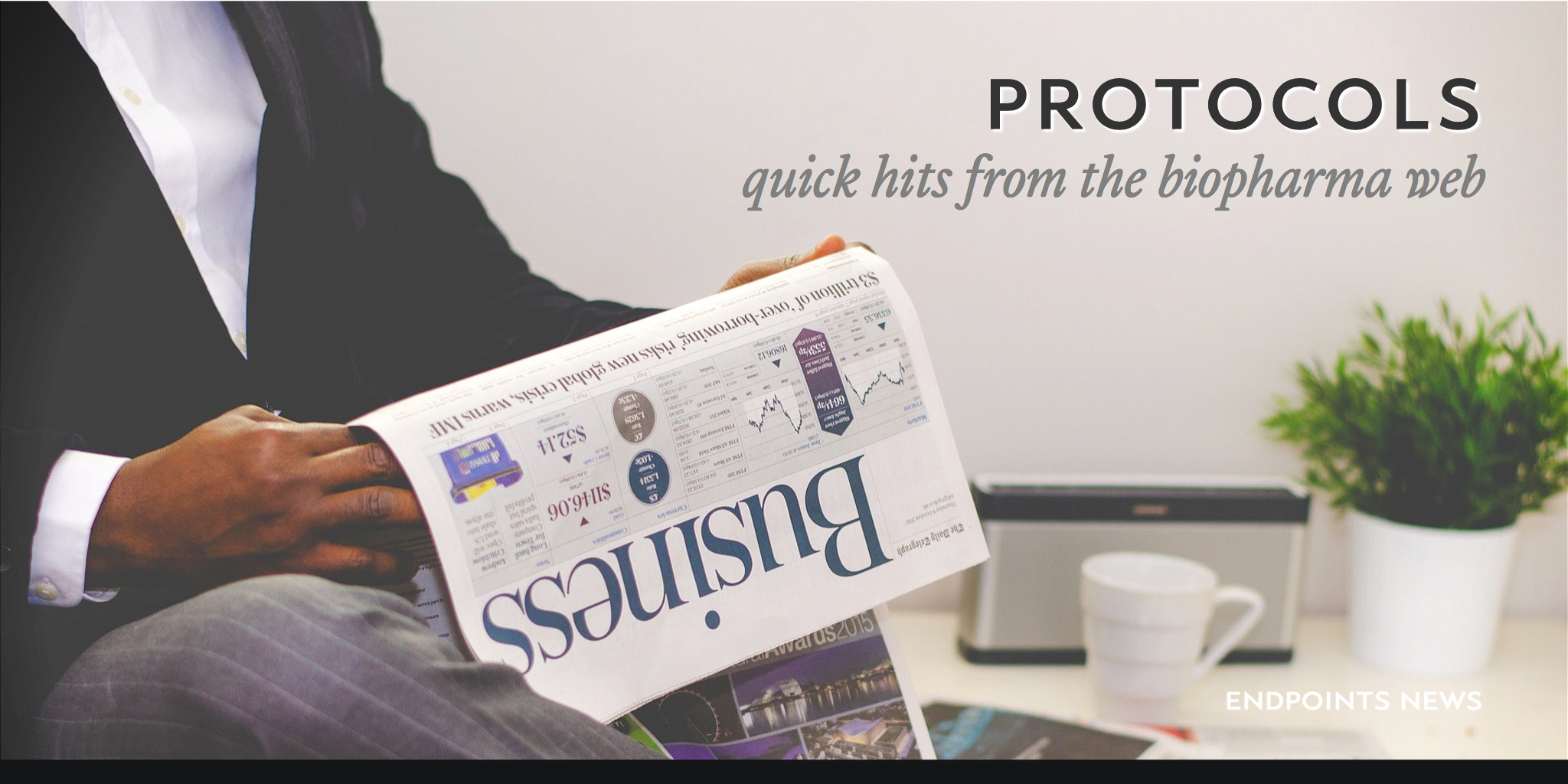 Take­da high­lights promis­ing front­line re­sults for ALK+ NSCLC drug Alun­brig; TGTX shares plunge on PhI­II sna­fu
→ Take­da un­veiled pos­i­tive PFS da­ta for its ALK+ NSCLC drug Alun­brig (briga­tinib) to­day, un­der­scor­ing a haz­ard ra­tio of 0.49 — a 51% drop in the risk of dis­ease pro­gres­sion or death as a front­line ther­a­py. "The ALK+ NSCLC treat­ment land­scape has ex­pe­ri­enced tremen­dous change over the last decade, and the AL­TA-1L tri­al demon­strates that briga­tinib has the po­ten­tial to be a key play­er in the first-line set­ting," said Ross Camidge, the lead in­ves­ti­ga­tor of AL­TA-1L.
→ Shares of TG Ther­a­peu­tics $TGTX plunged more than 30% on Tues­day af­ter the com­pa­ny tried — un­suc­cess­ful­ly — to ex­plain a set­back with its Phase III study of a com­bo of ubli­tux­imab plus um­bral­is­ib, or U2, to treat CLL. The biotech says that it can't de­fine the ORR right now be­cause the da­ta aren't ma­ture enough, leav­ing it to re­ly on the PFS for its mar­ket­ing pitch. CEO Michael Weiss says he was dis­ap­point­ed he couldn't re­port ORR to­day. So were in­vestors.
→ San Diego-based Are­na Ther­a­peu­tics $AR­NA is re­port­ing pos­i­tive da­ta from its Phase IIa study of olorinab — an ag­o­nist of the cannabi­noid re­cep­tor 2 for gas­troin­testi­nal pain. This is an­oth­er ex­am­ple of the non-opi­oid drugs now in de­vel­op­ment.
→ As promised, Cataba­sis $CATB is push­ing ahead in­to a Phase III study with its Duchenne MD drug edasa­lonex­ent, de­spite the fact that it failed their Phase II tri­al. Sub­se­quent analy­ses al­lowed re­searchers to claim a vic­to­ry, though that al­ways rais­es doubts in R&D. Topline re­sults are ex­pect­ed in Q2 2020.
→ Patrick Crutch­er, a for­mer as­so­ciate of Mar­tin Shkre­li, has inked a deal to sell his com­pa­ny Ichori­on to Cere­cor $CERC for a batch of stock and $15 mil­lion in mile­stones. And he's go­ing back to BD af­ter the buy­out, ac­cord­ing to a re­lease Cere­cor is­sued. The deal is val­ued at $26.6 mil­lion in com­pa­ny stock. Ichori­on hasn't had much pres­ence in the in­dus­try. Its web face is lit­tle more than a home page with a way to send email to the com­pa­ny.
→ The FDA has sched­uled an ex­pert pan­el re­view for Sage's brex­anolone as a new treat­ment for post­par­tum de­pres­sion for No­vem­ber 2.