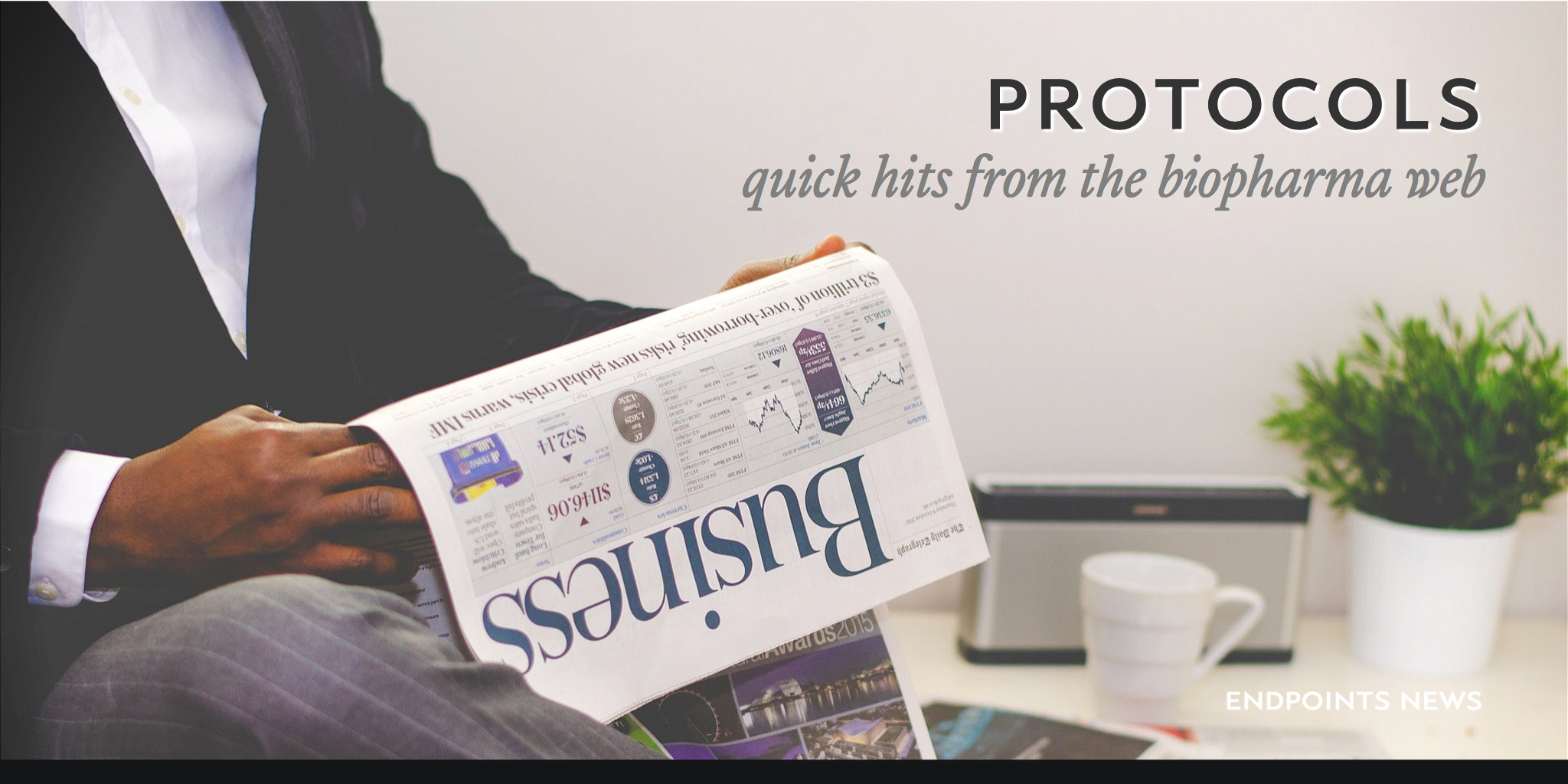 Take­da re­ceives ad­di­tion­al FDA ap­proval for GI drug; Can­cer Re­search UK to test gem­c­itabine for ad­vanced pan­cre­at­ic can­cer
→ The FDA has giv­en the green light to Take­da to ex­tend­ed the in­di­ca­tion of its drug Gat­tex (tedug­lu­tide) for in­jec­tion to pe­di­atric pa­tients 1 year of age and old­er with short bow­el syn­drome (SBS) who need ad­di­tion­al nu­tri­tion or flu­ids from in­tra­venous (IV) feed­ing (par­enter­al sup­port).
→ More than a decade af­ter the FDA first ap­proved Frag­min to treat blood clots in adults, Pfiz­er has won an OK to ex­tend its use in pe­di­atric pa­tients as young as one month old. There'd been no FDA-ap­proved ther­a­pies to treat ve­nous throm­boem­bolism in this pop­u­la­tion, Richard Paz­dur said in a state­ment, who are of­ten suf­fer­ing from a se­ri­ous un­der­ly­ing con­di­tion such as can­cer and con­gen­i­tal heart dis­ease. The ap­proval was based on a sin­gle tri­al with 38 pa­tients, in which "21 pa­tients achieved res­o­lu­tion of the qual­i­fy­ing VTE, sev­en pa­tients showed re­gres­sion, two pa­tients showed no change, no pa­tients ex­pe­ri­enced pro­gres­sion of the VTE and one pa­tient ex­pe­ri­enced re­cur­rence of VTE."
→ Af­ter whip­ping up some buzz around its gene ther­a­py for "bub­ble boy dis­ease" with ear­ly but hope­ful da­ta, Mus­tang Bio has scored an or­phan drug des­ig­na­tion for an­oth­er as­set in its pipeline: an on­colyt­ic virus to treat ma­lig­nant glioma, an ag­gres­sive type of brain can­cer. The New York-based biotech is li­censed the pro­gram from Na­tion­wide Chil­dren's Hos­pi­tal, with the in­ten­tion to com­bine it with its an­ti-CD213a2 CAR-T ther­a­py.
→ The Can­cer Re­search UK an­nounced to­day that it will be­gin a clin­i­cal tri­al to test gem­c­itabine in ad­vanced pan­cre­at­ic can­cer. The or­ga­ni­za­tion says that "the study will use PLX7486 to tar­get Trk ki­nas­es, which are be­lieved to help can­cer cells in­vade nerves. It's hoped that PLX7486, in com­bi­na­tion with the chemother­a­py drug gem­c­itabine, could im­prove pro­gres­sion-free sur­vival and re­duce pain for pan­cre­at­ic can­cer pa­tients." The tri­al will be con­duct­ed through the Ex­per­i­men­tal Can­cer Med­i­cine Cen­tre (ECMC) net­work, sup­port­ed by Can­cer Re­search UK and the UK Health De­part­ments and let by the Man­ches­ter ECMC and spon­sored by the Uni­ver­si­ty of Glas­gow Clin­i­cal Tri­als Unit. The first pa­tients can ex­pect to start treat­ments in ear­ly June and the tri­al will span four sites across the UK.
Na­tal­ie Cook, chief in­ves­ti­ga­tor of the tri­al and clin­i­cal lead of the Man­ches­ter ECMC, said: "Pre­clin­i­cal mod­els show that giv­ing this drug com­bi­na­tion seems ef­fec­tive at stop­ping the can­cer cells grow­ing and mul­ti­ply­ing. Hope­ful­ly, this will trans­late in­to clin­i­cal ben­e­fits and en­able us to bet­ter con­trol the pain and spread of can­cer in pa­tients."