Take­da starts to as­sem­ble a list of prod­ucts it plans to auc­tion off af­ter Shire buy­out — re­port
First comes the big M&A deal. Then comes the prod­uct sales to help pay for it.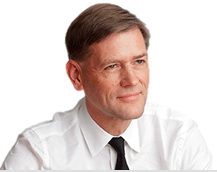 Flem­ming Orn­skov
Bloomberg this morn­ing re­ports that Take­da is al­ready con­sid­er­ing what it wants to put up for sale, ahead of clos­ing on its $62 bil­lion Shire buy­out. And oph­thal­mol­o­gy — a group near and dear to the heart of Shire CEO Flem­ming Orn­skov — looks like it's head­ed for the auc­tion block.
The dry eye ther­a­py Xi­idra (li­fite­grast), one of the po­ten­tial block­buster drugs that Orn­skov steered to an ap­proval in 2016, is on the list of pos­si­ble di­vest­ments, sources tell the busi­ness news group. And Nat­para — sold to treat low blood cal­ci­um as­so­ci­at­ed with de­creased parathy­roid hor­mone — is al­so on the list.
There's no fi­nal de­ci­sion, these peo­ple are telling Bloomberg, but Take­da is look­ing at a sale that could raise $4 bil­lion to $5 bil­lion.
That's not sur­pris­ing. Most buy­outs are fol­lowed by a lengthy pe­ri­od of deals to nar­row down the pipeline and the port­fo­lio, and Take­da — which is tak­ing on a heavy debt to com­plete the big ac­qui­si­tion — will be no ex­cep­tion. That was un­der­scored ear­li­er in the week as the com­pa­ny ac­knowl­edged that it is shut­ter­ing its HQ in the Chica­go area, where it has a staff of about a thou­sand, and re­lo­cat­ing the group to the Boston area.
Take­da has been pa­tient­ly col­lect­ing reg­u­la­to­ry ap­provals for the glob­al al­liance, ex­pect­ing to com­plete the deal next year.