Take­da tees up $420M deal for celi­ac an­ti­dote, con­tin­u­ing R&D re­fo­cus
Some­time in the 1st cen­tu­ry AD, a pa­tient pre­sent­ed to Arataeus look­ing like a vari­cose ghost. He was "ema­ci­at­ed and at­ro­phied, pale, fee­ble and in­ca­pable of per­form­ing any of his ac­cus­tomed works," the Greek physi­cian wrote, with hol­low tem­ples and huge veins run­ning all over his body.
A dys­func­tion­al di­ges­tive sys­tem, Arataeus con­clud­ed – an im­bal­ance he at­trib­uted to a "heat" de­fi­cien­cy in a sys­tem he and oth­er Greeks re­gard­ed as func­tion­ing sim­i­lar­ly to an oven – and coined a term: coeli­ac dis­ease, af­ter the Greek word for ab­domen.
Arataeus pre­scribed rest and fast­ing – to re­store the heat – and for 2,000 years lit­tle changed for the au­toim­mune dis­ease. Samuel Gee, the 19th-cen­tu­ry physi­cian who re­vived sci­en­tif­ic study of the con­di­tion, fig­ured di­et was the an­swer; he just didn't know which one. A ba­nana-based di­et, said one doc­tor in 1924, and that caught on for decades. On­ly in the lat­ter half of the cen­tu­ry was celi­ac's au­toim­mune na­ture un­cov­ered and with it the pre­scrip­tion for most pa­tients: Stay away from gluten, the chem­i­cal be­hind bread's chewi­ness.
But re­searchers didn't stop look­ing for some­thing that could bet­ter as­suage and pre­vent the dys­func­tion that all but killed Arataeus's pa­tient ze­ro. And now Take­da thinks they have a can­di­date. Im­pressed with a part­ner's new Phase IIa da­ta, the phar­ma gi­ant is putting near­ly half a bil­lion be­hind the idea.
Take­da will li­cense CNP-101/TAK-101 from COUR Phar­ma­ceu­ti­cals for $420 mil­lion in mile­stones, plus roy­al­ties. Take­da ex­er­cised their op­tion from a 2015 deal on the same day COUR un­veiled Phase IIa da­ta show­ing celi­ac pa­tients re­ceiv­ing the drug saw an in­di­ca­tor for au­toim­mune re­sponse fall dra­mat­i­cal­ly.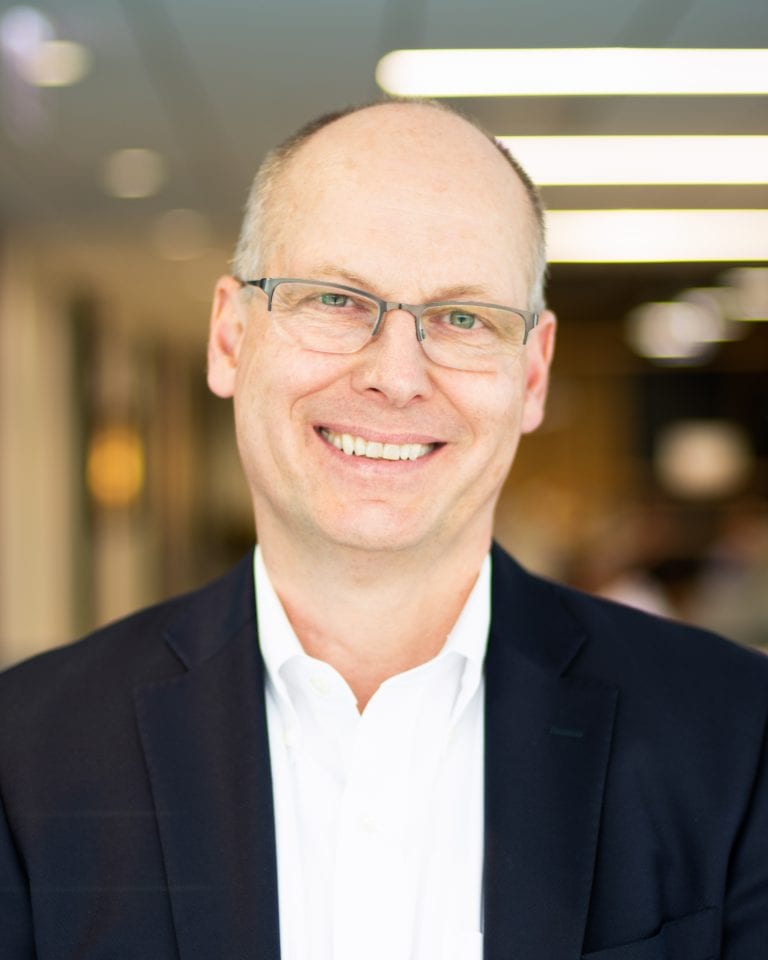 John Pui­sis
"It's tough to al­ways say cure but, you know, dis­ease-mod­i­fy­ing," COUR CEO John Pui­sis told End­points News. "I can't make the [cure] claim from a reg­u­la­to­ry stand­point but I think there's some­thing re­al­ly here."
Pui­sis has grand plans for his com­pa­ny's nanopar­ti­cle plat­form and views to­day's re­sults as con­fir­ma­tion for a tech­nol­o­gy he hopes to bring to oth­er au­toim­mune dis­or­ders. For Take­da, the re­sults are an im­por­tant win as the com­pa­ny con­tin­ues to stream­line R&D in the wake of the Shire deal, fo­cus­ing on key ar­eas such as gas­troen­terol­o­gy.
The Japan­ese gi­ant will be en­ter­ing a crowd­ed space, as just in the past three months mul­ti­ple large play­ers have signed deals to ad­dress celi­ac's root caus­es. Most no­tably in Sep­tem­ber, Anokion bought out Kanyos Bio and its anti­gen-spe­cif­ic treat­ment, while Glax­o­SmithK­line pur­chased a biotech with a dif­fer­ent ap­proach.
Es­sen­tial­ly, COUR used their nanopar­ti­cle plat­form to trick the body in­to be­liev­ing that gliadin, the gluten com­po­nent that trig­gers the au­toim­mune re­sponse, is a nat­ur­al bod­i­ly anti­gen: friend, not foe. They en­cased gliadin in a biodegrad­able poly­mer small­er than a mi­cron and sent it whirling Al­ice in Won­der­land style through the body – ush­ered by mono­cyte "sen­tinels" down in­to the spleen and liv­ers, where anti­gen-pre­sent­ing T cells en­cod­ed it as non-harm­ful.
"Some­where along the line — whether it's ge­net­ics or virus or a com­bi­na­tion – the im­mune sys­tem went hay­wire and start­ed at­tack­ing these peo­ple's small in­tes­tine when they di­gest­ed gluten," Pui­sis said. "And what we had to do is re­pro­gram that."
COUR gave two small groups CNP-101 or a con­trol on days 1 and 8 and then ad­min­is­tered gluten for two weeks days. Six days af­ter the gluten dos­es, COUR test­ed pa­tients for in­ter­fer­on-gam­ma spot form­ing units – a bio­mark­er mea­sur­ing the au­toim­mune re­sponse – and found 17.57 in the con­trol group and 2.10 in the treat­ment group. A sec­ondary end­point mea­sur­ing the anatom­i­cal au­toim­mune re­sponse, duo­de­nal vil­lus height to crypt depth ra­tio, al­so showed "ex­pect­ed, sig­nif­i­cant re­duc­tion."
Pui­sis told End­points they al­so asked pa­tients about symp­toms, but the sur­vey da­ta were not an­nounced.
Af­ter 6 dropouts for gluten-re­lat­ed symp­toms, there were 28 pa­tients in to­tal.
Pui­sis, who ear­ly on re­ject­ed in­vestor pres­sure to fo­cus the com­pa­ny on one in­di­ca­tion, spoke of the re­sults with lofti­er am­bi­tion than treat­ing one dis­ease. He and the pro­mo­tion­al ma­te­ri­als tout­ed the Phase IIa as the first tri­al to "demon­strate in­duc­tion of anti­gen-spe­cif­ic im­mune tol­er­ance in any au­toim­mune dis­ease." In oth­er words, the first case of a com­pa­ny con­vinc­ing the au­toim­mune pa­tient's body not to at­tack it­self, at least us­ing this method.
The main non-di­et treat­ment for celi­ac is im­mune sup­pres­sants that can have sig­nif­i­cant side ef­fects, and more broad­ly the man­age­ment for au­toim­mune dis­eases has been whole-body ap­proach­es that treat symp­toms with­out ad­dress­ing the root cause, such as in­sulin for di­a­betes. But faced with di­min­ish­ing re­turns on those ther­a­pies, re­searchers have re­cent­ly turned to­ward ways of snub­bing out or pre­vent­ing the un­der­ly­ing is­sue.
Last year, for in­stance, Vi­en­na Uni­ver­si­ty of Tech­nol­o­gy re­searchers dis­played an an­ti­body tech­nol­o­gy that would latch on­to and neu­tral­ize in­com­ing gliadin anti­gens.
"The prob­lem is that clas­si­cal im­mune in­ter­ven­tion has re­lied al­most ex­clu­sive­ly on broad act­ing agents, which, al­though they have shown ther­a­peu­tic ben­e­fits, are not spe­cif­ic for the dis­ease and of­ten in­crease the risk of in­fec­tions and ma­lig­nan­cies," No­var­tis's José Car­balli­do and Parvus Ther­a­peu­tics' Pere San­ta­maria wrote in an is­sue of the Jour­nal of Ex­per­i­men­tal Med­i­cine in Jan­u­ary, be­fore run­ning through some new de­vel­op­ments, in­clud­ing elim­i­nat­ing ma­ture hematopoi­et­ic cells to start a com­plete im­mune re­set. "A far less ag­gres­sive and more amenable choice to pro­mote im­mune tol­er­ance in­volves tar­get­ing the ex­ist­ing pe­riph­er­al ef­fec­tor and/or mem­o­ry au­tore­ac­tive T cell com­part­ments us­ing anti­gen-based ap­proach­es."
Take­da will next ini­ti­ate a dose-rang­ing study, while COUR looks to de­vel­op their mul­ti­ple scle­ro­sis and peanut al­ler­gy drugs. Pui­sis said they be­gan with celi­ac be­cause the dis­ease it­self was rel­a­tive­ly well-un­der­stood – but that's all the more rea­sons why the next ap­pli­ca­tions may be that much hard­er to pro­duce.