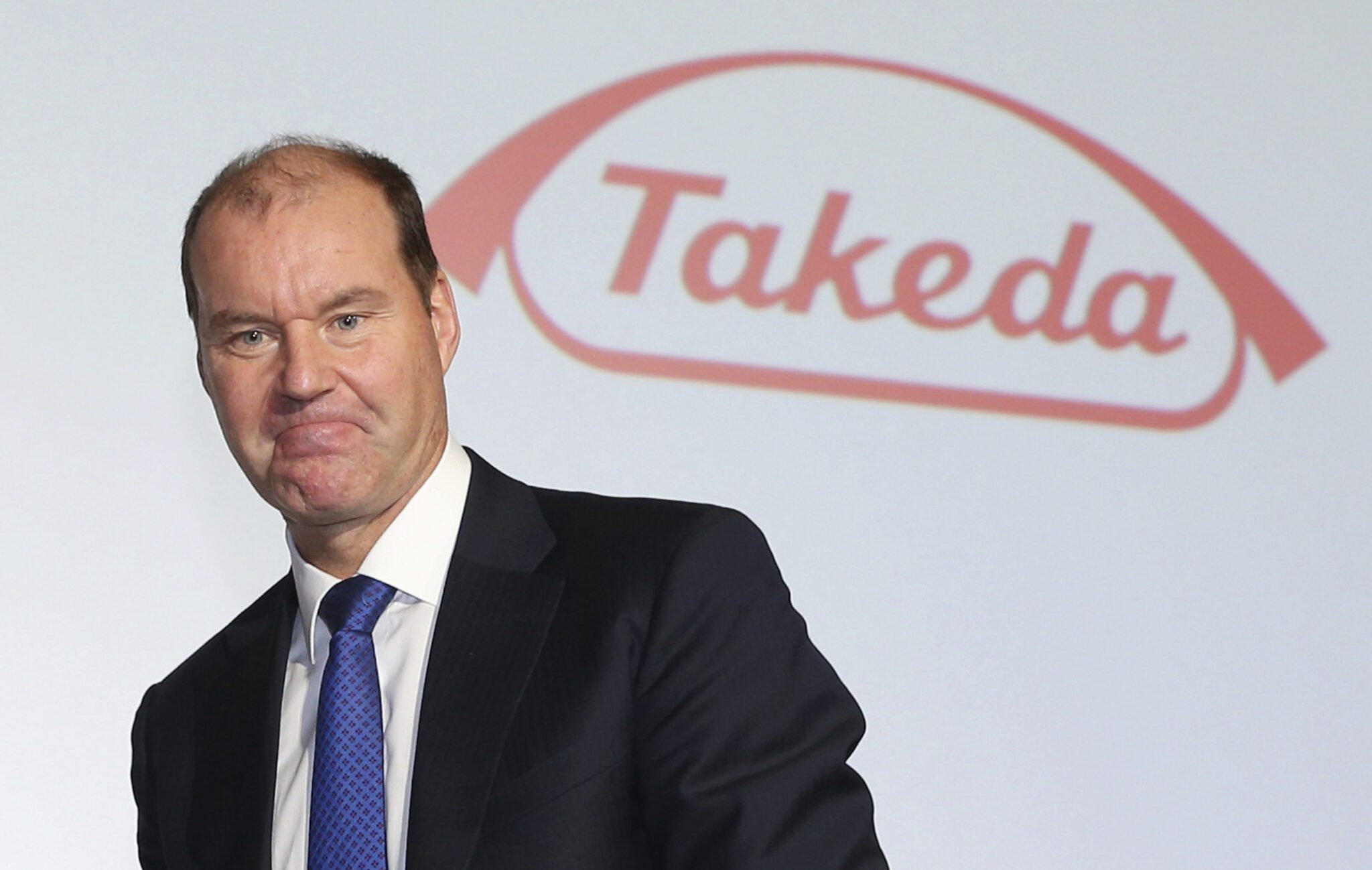 Christophe Weber (Miho Takahashi/The Yomiuri Shimbun via AP Images)
Take­da to fur­ther ce­ment pres­ence in Cam­bridge, MA bio­phar­ma hub with 600,000-square-foot R&D cen­ter
In the near­ly eight years since Christophe We­ber tapped Andy Plump as the new R&D chief at Take­da, the two top ex­ecs have been on a mis­sion to el­e­vate the com­pa­ny in­to a top-15 glob­al gi­ant, with a pipeline to match. And now they've set out to cre­ate a sprawl­ing, 600,000 square-foot R&D and of­fice HQ to com­ple­ment this vi­sion and fly their multi­na­tion­al flag over the heart of the Cam­bridge, MA biotech hub.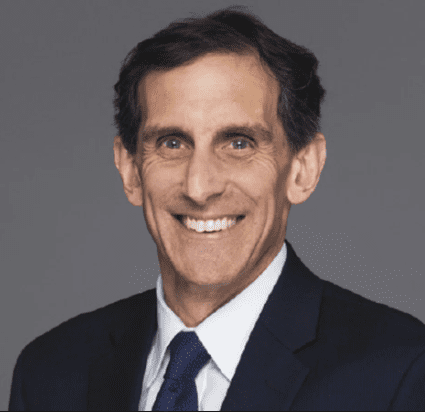 Andy Plump
Take­da has inked a 15-year lease with Bio­Med Re­al­ty at 585 Third Street in Kendall Square. Ac­cord­ing to the com­pa­ny, the fa­cil­i­ty will al­low the com­pa­ny to cre­ate a pur­pose-built R&D fa­cil­i­ty with up­grad­ed tech­nol­o­gy to sup­port its ef­forts.
For Plump, it's an im­por­tant turn­ing point at this stage of the jour­ney. In an email to End­points News, Plump not­ed:
This new re­al es­tate de­vel­op­ment is an im­por­tant mile­stone that re­flects the progress we've made trans­form­ing Take­da R&D and de­vel­op­ing our ex­cit­ing pipeline over the last half decade. We have a phe­nom­e­nal op­por­tu­ni­ty to de­sign and build lab­o­ra­to­ries of the fu­ture with state-of-the-art tech­nolo­gies. Uni­fy­ing our Cam­bridge R&D pres­ence to a sin­gle lo­ca­tion in Kendall Square will bring us clos­er to­geth­er as an in­te­grat­ed R&D or­ga­ni­za­tion and clos­er to our busi­ness col­leagues—which is crit­i­cal as we con­tin­ue to ad­vance our sci­ence to pa­tients.
Ac­cord­ing to Take­da, start­ing in 2025 the com­pa­ny will have an ap­prox­i­mate base lease term pay­ment of $1.48 bil­lion to be paid over 15 years. Af­ter that, Take­da has the op­tion to re­new the lease twice for 10 years each at mar­ket rates. Take­da did not re­ceive any lo­cal or state gov­ern­ment as­sis­tance for the new build­ing.
Wednes­day's move comes at a time when Take­da has tak­en an­oth­er re­cent step to build­ing up its gene ther­a­py plat­form, as the com­pa­ny signed off on a $2 bil­lion deal to snap up Code Bio­ther­a­peu­tics' plat­form in Feb­ru­ary.
The com­pa­ny will al­so ex­pand its ex­ist­ing space at 650 East Kendall, across the street from this new build-out, to in­clude two ad­di­tion­al floors, mak­ing Take­da the sole lab­o­ra­to­ry and of­fice ten­ant in that build­ing.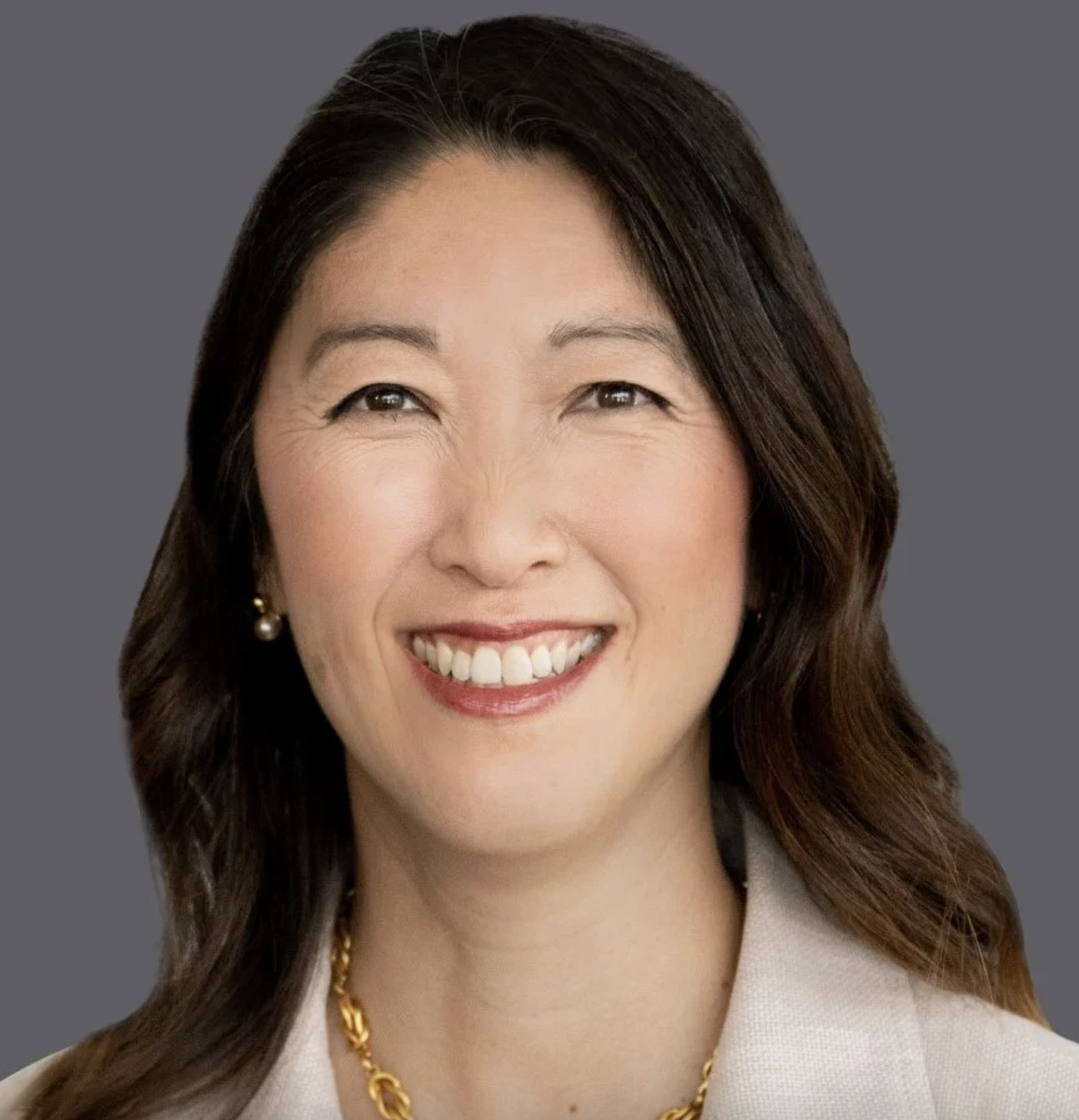 Julie Kim
The move will al­so have Take­da shift all its R&D ca­pa­bil­i­ties in­to a cen­tral hub and cam­pus in Cam­bridge, uni­fy­ing Take­da's R&D op­er­a­tions and co-lo­cat­ing with busi­ness­es and oth­er op­er­a­tions. Take­da will even­tu­al­ly tran­si­tion teams from Cen­tral Square to Kendall Square but will main­tain a pres­ence in Lex­ing­ton, MA to keep a sub­ur­ban lo­ca­tion.
"We were in­ten­tion­al in se­lect­ing 585 Third Street as this build­ing will of­fer us close prox­im­i­ty to top life sci­ences tal­ent while en­abling us to fur­ther en­hance of­fice col­lab­o­ra­tion and R&D space to sup­port sci­en­tif­ic dis­cov­ery for pa­tients world­wide," said Julie Kim, pres­i­dent of the US busi­ness unit and US coun­try head, in a state­ment.
Con­struc­tion at 585 Third Street is sched­uled to be­gin next year, with plans to oc­cu­py the build­ing start­ing in 2026.
Take­da plant­ed its flag in the Cam­bridge area when it ac­quired Shire sev­er­al years ago. The deal sought to give Take­da a big con­cen­tra­tion in the area and ex­pand­ed on Shire's move to con­cen­trate its forces in Lex­ing­ton and Cam­bridge.
Take­da al­so finds it­self in a busy part of town not just for biotechs, but big phar­ma com­pa­nies. In April, As­traZeneca an­nounced that it will open a new, cus­tom-built space in Kendall Square, bring­ing to­geth­er 1,500 R&D, com­mer­cial and cor­po­rate staffers and serv­ing as the head­quar­ters for Alex­ion.