Take­da's old guard los­es a key bat­tle against $62B Shire buy­out — but a much big­ger threat looms
The old guard of ex-Take­da staffers op­posed to CEO Christophe We­ber's every move failed to gath­er much sup­port for one of their pro­pos­als at the com­pa­ny's an­nu­al meet­ing this week. And that sig­nals the steep odds they face in try­ing to de­rail the $62 bil­lion Shire merg­er.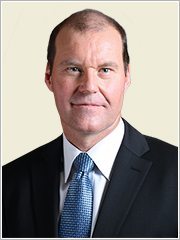 Christophe We­ber
Reuters re­ports that the group put up a pro­pos­al that ad­vance share­hold­er sup­port be need­ed for an ac­qui­si­tion, but on­ly gath­ered 10%. The group — bit­ter­ly op­posed to We­ber's man­date to take the 237-year-old Japan­ese com­pa­ny and forcibly shift its fo­cus to the glob­al econ­o­my — coun­tered that it's still work­ing to win over key votes.
The Take­da group prob­a­bly nev­er had a chance. If they did, they would have boot­ed We­ber out long ago.
But the Take­da chief's pri­ma­ry threat to his plans isn't on the cul­ture side. It's the an­a­lysts who are caus­ing re­al trou­ble.
With Roche's Hem­li­bra rapid­ly hack­ing away at a core Shire fran­chise in fac­tor VI­II re­place­ment for he­mo­phil­ia, an­a­lysts' mega-buck fore­casts for the ri­val ther­a­py un­der­scores just how much Shire could lose, points out a re­cent piece in the Fi­nan­cial Times. And if Hem­li­bra shears away that cash, they ask, how could Shire be worth any­thing close to $62 bil­lion?
Cur­rent­ly ap­proved for he­mo­phil­ia pa­tients who have de­vel­oped fac­tor VI­II in­hibitors, Roche is now pitch­ing it for all pa­tients. And if they get it, Roche will be even bet­ter able to un­der­price and out­ma­neu­ver Shire — and Take­da — if the deal goes through.
On top of that, new gene ther­a­pies in the clin­ic could erad­i­cate the he­mo­phil­ia mar­ket en­tire­ly, wip­ing out what­ev­er re­mains of a $4 bil­lion Shire busi­ness.
We­ber, though, in­sists he's thought it all through.
"We have tak­en ful­ly in­to con­sid­er­a­tion the Roche com­pound as well as the po­ten­tial en­try of new modal­i­ties like gene ther­a­pies, and I'm very com­fort­able about the as­sump­tions we took," he told the FT.
Quick trans­la­tion: He's not stop­ping. Full speed ahead on the ac­qui­si­tion.