Tar­sus nabs key da­ta in hunt to re­pur­pose dog drug as cure for eye par­a­site
Eight months af­ter their $101 mil­lion IPO, Tar­sus Phar­ma­ceu­ti­cals say they've cleared the first of two tri­als need­ed to prove to their FDA that their re­pur­posed dog drug can suc­cess­ful­ly ban­ish mites from pa­tients' eyes.
The Cal­i­for­nia biotech an­nounced Mon­day that, in a Phase II/III study, 81% of pa­tients with the com­mon eye in­fes­ta­tion De­mod­ex ble­phar­i­tis achieved a "clin­i­cal­ly mean­ing­ful" cure of in­fes­ta­tion-in­duced le­sions af­ter tak­ing the drug, called TP-03. That com­pared to 23% of pa­tients on place­bo. And, on the sec­ondary end­point, 68% of pa­tients saw their mites erad­i­cat­ed en­tire­ly — com­pared to 18% on place­bo.
If the da­ta hold up in a Phase III tri­al ex­pect­ed to read out next year, the com­pa­ny will ap­ply for FDA ap­proval. They es­ti­mate that be­tween 9 mil­lion and 25 mil­lion Amer­i­cans suf­fer from the dis­ease, which can trig­ger dam­ag­ing in­flam­ma­tion and ir­ri­ta­tion around the eye­lid.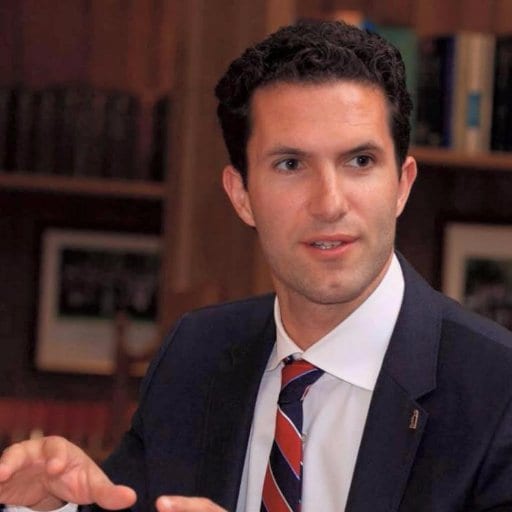 Bobak Aza­mi­an
"Mil­lions of peo­ple are liv­ing with De­mod­ex ble­phar­i­tis, and we know from re­cent re­search that these pa­tients are suf­fer­ing dai­ly," CEO Bobak Aza­mi­an said in a state­ment. "We be­lieve the re­sults from our Sat­urn-1 tri­al mark an im­por­tant mo­ment in De­mod­ex ble­phar­i­tis re­search, show­ing the po­ten­tial of TP-03 to tar­get the un­der­ly­ing cause of this dis­ease and po­ten­tial­ly be­come the stan­dard of care for pa­tients and clin­i­cians."
The com­pa­ny's lead drug is a ver­sion of a com­mon vet­eri­nary drug loti­lan­er, of­ten used to pre­vent tick and flea in­fes­ta­tions in dogs. Tar­sus sub-li­censed the mol­e­cule from pet health gi­ant Elan­co in 2019 and re­for­mu­lat­ed it: Rather than a chewy, beef-fla­vored tablet, the mol­e­cule would come in clear (pre­sum­ably fla­vor­less) eye drops.
The Sat­urn-1 tri­al is their fifth to test loti­lan­er on De­mod­ex ble­phar­i­tis. The study en­rolled 421 pa­tients who had more than 10 col­larettes — waxy le­sions near the eye that are a hall­mark of the dis­ease — and mild red­den­ing. In ad­di­tion to the end­points on col­larettes and mite erad­i­ca­tion, 68% of pa­tients saw both their col­larette and red­ness di­min­ish strong­ly. Just over 13% saw both van­ish en­tire­ly.
The most com­mon side ef­fect was pain, burn­ing or sting­ing at the ad­min­is­tra­tion site; 11.8% of pa­tients re­port­ed it.
The com­pa­ny is al­so de­vel­op­ing an oral form of the drug for Ly­me dis­ease and malar­ia.