Tesaro ex­ecs split $304M wind­fall from $5.1B Glax­o­SmithK­line buy­out
Tesaro CEO Lon­nie Moul­der may not have land­ed the deal he orig­i­nal­ly want­ed for sell­ing the biotech, but he's not ex­act­ly com­ing away emp­ty-hand­ed.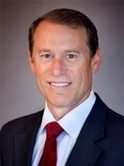 Lon­nie Moul­der
As part of their de­tailed look back at the deal, the biotech al­so re­vealed that Moul­der will re­ceive a to­tal of $155,854,551 for his stock, op­tions and RSU grant. Pres­i­dent Mary Lynne Hed­ley gets $112,500,429.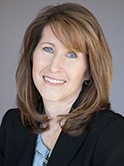 Mary Lynne Hed­ley
That's all sub­stan­tial­ly bet­ter than the rest of the ex­ec­u­tive crew, each of whom gets mil­lions. Here's the full ros­ter from the SEC fil­ing.
Tim­o­thy Pear­son, CFO: $11.8 mil­lion
Grant Bogle, chief com­mer­cial of­fi­cer: $5.3 mil­lion
Joseph Farmer, gen­er­al coun­sel: $6.1 mil­lion
Mar­tin Hu­ber, chief med­ical of­fi­cer: $7 mil­lion
Or­lan­do Oliveira, gen­er­al man­ag­er, in­ter­na­tion­al: $6 mil­lion
The top in­vestor on Tesaro's board was NEA, rep­re­sent­ed by David Mott, which gets $783 mil­lion in the buy­out. Klein­er Perkins, which was rep­re­sent­ed by Beth Sei­den­berg, bags $167 mil­lion.