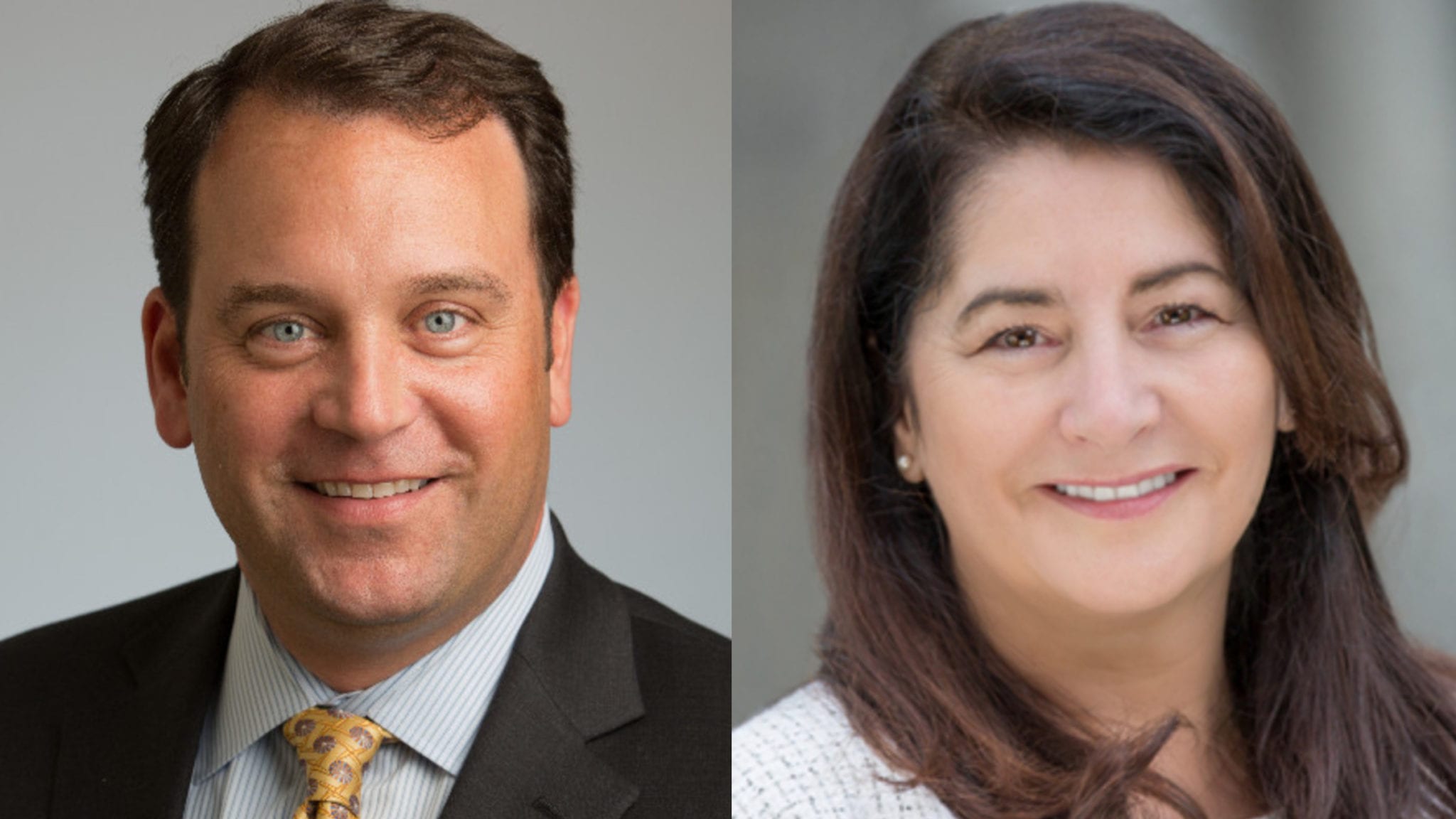 Tim Pearson, Elaine Sullivan. (LinkedIn, Carrick)
Tesaro vet jumps to an Irish on­col­o­gy up­start and shifts fo­cus to the US, eye­ing fundrais­ing
Tim Pear­son's biotech break is over.
Af­ter pick­ing up a $12 mil­lion pay­out late last year fol­low­ing the sale of Tesaro to GSK, the for­mer Tesaro CFO's next chap­ter in biotech will be writ­ten at an­oth­er can­cer com­pa­ny.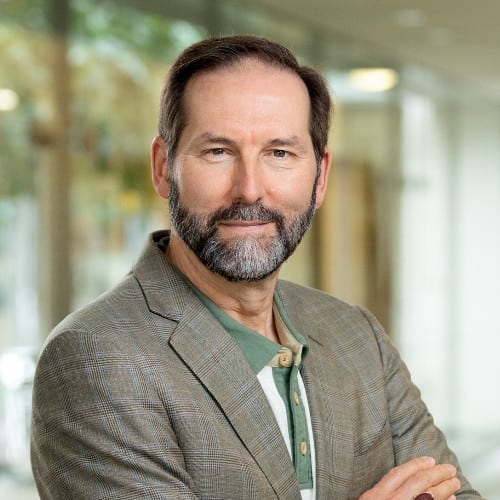 Geor­geo Golumbes­ki LinkedIn
Pear­son has been named CEO at Car­rick Ther­a­peu­tics, which picked up a $95 mil­lion round three years ago to bring in on­col­o­gy drugs and grow a pipeline. Just 8 months ago the long­time deal­mak­er George Golumbes­ki joined the Dublin-based com­pa­ny — with op­er­a­tions in the UK as well — as chair­man of the board. And now Golumbes­ki is in­stalling Pear­son as chief ex­ec­u­tive while com­pa­ny founder Elaine Sul­li­van tran­si­tions to a sup­port role as ad­vis­er and "ex­ec­u­tive en­tre­pre­neur."
For all prac­ti­cal pur­pos­es, the com­pa­ny will be based in Boston now as Car­rick shifts to a more US-cen­tered ap­proach to de­vel­op­ing can­cer drugs — with Pear­son now in charge of rais­ing new funds as he builds up a new op­er­a­tion state­side.
Car­rick in-li­censed an ovar­i­an can­cer drug last fall that was re­named CT900. The ther­a­py both tar­gets fo­late re­cep­tor α (FRα) and in­hibits thymidy­late syn­thase.
"The board of di­rec­tors has made the de­ci­sion to ex­pand com­pa­ny op­er­a­tions in Boston to ac­cess U.S. cap­i­tal mar­kets and the tremen­dous tal­ent pool to sup­port the ex­pect­ed growth of Car­rick. With this tran­si­tion, we will con­tin­ue op­er­a­tions in Dublin and the UK, while adding new ca­pa­bil­i­ties in Boston," said Golumbes­ki in a pre­pared state­ment.