Test re­sults in hand, Thrive rais­es $257M to push liq­uid biop­sy to­ward ap­proval
Three months af­ter an­nounc­ing the re­sults of a land­mark tri­al, Thrive Ear­li­er De­tec­tion has raised $257 mil­lion to put their liq­uid biop­sy can­cer test in­to a piv­otal tri­al.
Thrive start­ed rais­ing for the Se­ries B im­me­di­ate­ly af­ter the study re­sults were pub­lished in Sci­ence at the end of April. That study, run across 10,000 women at the Geisinger Health Sys­tem, showed for the first time that a blood test could help doc­tors di­ag­nose cer­tain types of can­cer in pa­tients who did not yet show symp­toms, more than dou­bling the per­cent­age of can­cers that were de­tect­ed.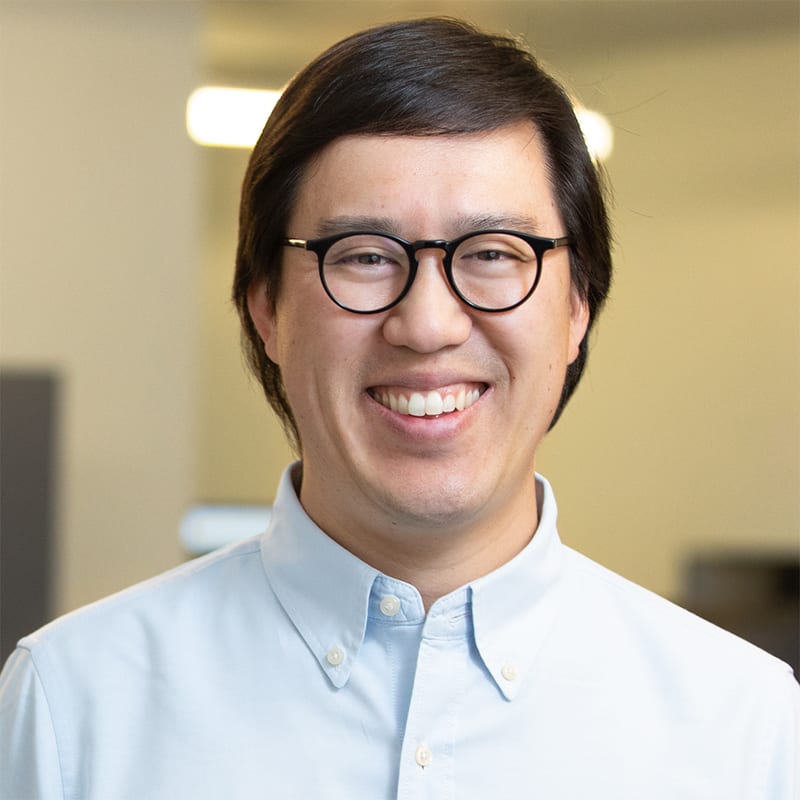 Isaac Ro
"We want­ed that da­ta in hand as a big cat­a­lyst to dri­ve the process," Thrive CFO Isaac Ro told End­points.
The round, led by Cas­din Cap­i­tal and Sec­tion 32, will go in­to com­plet­ing de­vel­op­ment of that test this year, so it can then go in­to a piv­otal tri­al — which would like­ly make it the first liq­uid biop­sy test to do so. Thrive, though, is so far qui­et on de­tails, say­ing they're still wait­ing to hear from the FDA what the stan­dards will be for ap­proval. The com­pa­ny will al­so use funds to be­gin lay­ing the ground­work for com­mer­cial­iza­tion.
"The clin­i­cal tri­al piece is not triv­ial, it's go­ing to be a clin­i­cal un­der­tak­ing," Ro said. "It's one of the rea­sons we raised how much we raised."
Still, the round, though large, pales in com­par­i­son to the vast cap­i­tal Thrive's lead­ing com­peti­tor, Grail, has raised in re­cent years. Backed most promi­nent­ly by ARCH, that biotech has raised $2 bil­lion since it was spun out of Il­lu­mi­na, in­clud­ing a $390 mil­lion Se­ries D in the spring, al­though they re­main be­hind Thrive in de­vel­op­ment. By con­trast, Thrive, launched last May, had raised its $110 mil­lion Se­ries A this year.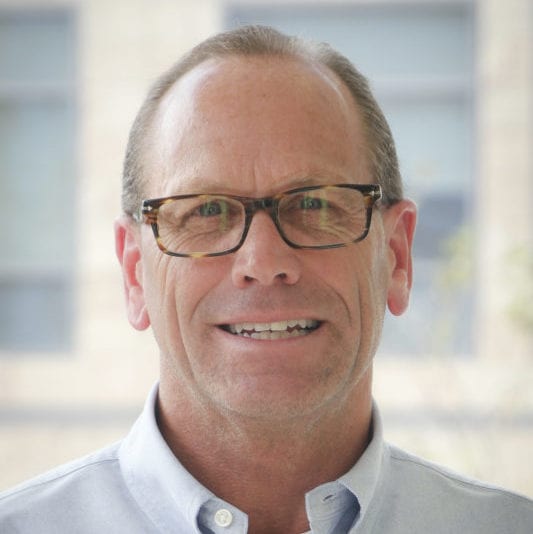 David J Daly
With­out in­vok­ing Grail specif­i­cal­ly, Ro told End­points that Thrive would be "one of the most cap­i­tal-ef­fi­cient com­pa­nies out there." More broad­ly, he ar­gued that ul­ti­mate­ly the field would have mul­ti­ple win­ners, with the smat­ter­ing of star­tups now at work nar­row­ing in­to a few. "It's go­ing to be high­ly un­like­ly that this is go­ing to be a win­ner-take-all mar­ket," he said.
The field has come a long way since Ther­a­nos made liq­uid biop­sy in­fa­mous — Ro said no in­vestors men­tioned the fall­en uni­corn — but out­side ex­perts cau­tion it still has a ways to go. The tests, in many ways, face the same set of hur­dles as the ear­ly Covid-19 an­ti­body tests: How do you make it sen­si­tive enough that it picks up the scant bi­o­log­i­cal traces of ear­ly ma­lig­nan­cy, while al­so be­ing spe­cif­ic enough that false pos­i­tives are at a tol­er­a­ble min­i­mum? It's nev­er great to in­cor­rect­ly tell a per­son they have can­cer.
Thrive may like­ly have to prove it can do both in its up­com­ing tri­al to win ap­proval. The scant de­tails they dis­closed from the study plans in­clude that, un­like the first tri­al, it will be across nu­mer­ous hos­pi­tal sys­tems and it will in­clude men.
Grail, mean­while, is now con­duct­ing a study sim­i­lar to the one Thrive pub­lished in April. The two biotechs use dif­fer­ent tech­nolo­gies. Grail looks for slight changes to cir­cu­lar pieces of DNA in the blood, while Thrive looks for changes to par­tic­u­lar genes and a hand­ful of pro­teins.
CEO David Daly said he's hap­py to see the com­pe­ti­tion.
"We ac­tu­al­ly wel­come the in­vest­ment that oth­ers are mak­ing," Daly told End­points. "With so much fo­cus and re­sources go­ing in­to ear­ly de­tec­tion, it's an ex­cit­ing time."