Tetraphase's sec­ond PhI­II for its lead an­tibi­ot­ic fails in a re­peat set­back for UTIs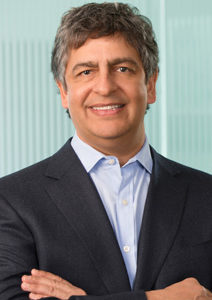 Guy Mac­don­ald
Tetraphase $TTPH is 0 for 2 in Phase III stud­ies of its IV an­tibi­ot­ic er­ava­cy­cline for com­pli­cat­ed uri­nary tract in­fec­tions.
Re­searchers for the biotech say the an­tibi­ot­ic failed to achieve sta­tis­ti­cal non-in­fe­ri­or­i­ty to er­tapen­em on cUTIs, leav­ing it at a dead end. The biotech's shares were once again shat­tered on the set­back, plung­ing 58%.
The Wa­ter­town, MA-based biotech was snubbed at the FDA more than a year ago when it tried to get a green light for the an­tibi­ot­ic in the wake of one suc­cess and one fail­ure in late-stage stud­ies. Tetraphase had one pos­i­tive re­sult for com­pli­cat­ed in­tra-ab­dom­i­nal in­fec­tions and the flop on com­pli­cat­ed UTIs when reg­u­la­tors sent them back in search of at least one more pos­i­tive study ahead of any ap­proval.
Now Tetraphase is left with mir­ror re­sults from the first round of Phase II­Is, with plans to keep push­ing for an ap­proval on in­tra-ab­dom­i­nal in­fec­tions while try­ing to fig­ure out what keeps go­ing wrong on the UTI front. The biotech's shares plunged af­ter the Phase III fail­ure in the fall of 2015, and have yet to re­cov­er to their old heights.
Sev­er­al biotechs have been push­ing hard in Phase III on a new wave of an­tibi­otics. Large­ly aban­doned by the big play­ers who don't like the thin mar­gins and preva­lence of cheap gener­ics, the group of biotechs are left to han­dle most of the in­no­va­tion in a field that has been cry­ing out for new op­tions amid ris­ing rates of drug re­sis­tant threats. Still, even with new fed­er­al in­cen­tives an­tibi­ot­ic de­vel­op­ment re­mains hard, plagued by set­backs like this and not so easy to mar­ket when they do pass muster.
Said CEO Guy Mac­don­ald:
There is a clear un­met need for pa­tients with se­ri­ous in­fec­tions, par­tic­u­lar­ly those caused by dif­fi­cult-to-treat Gram-neg­a­tive bac­te­ria, and we con­tin­ue to be­lieve that er­ava­cy­cline can ben­e­fit those pa­tients and we are ex­cit­ed to be get­ting clos­er to de­liv­er­ing that po­ten­tial to pa­tients in need.