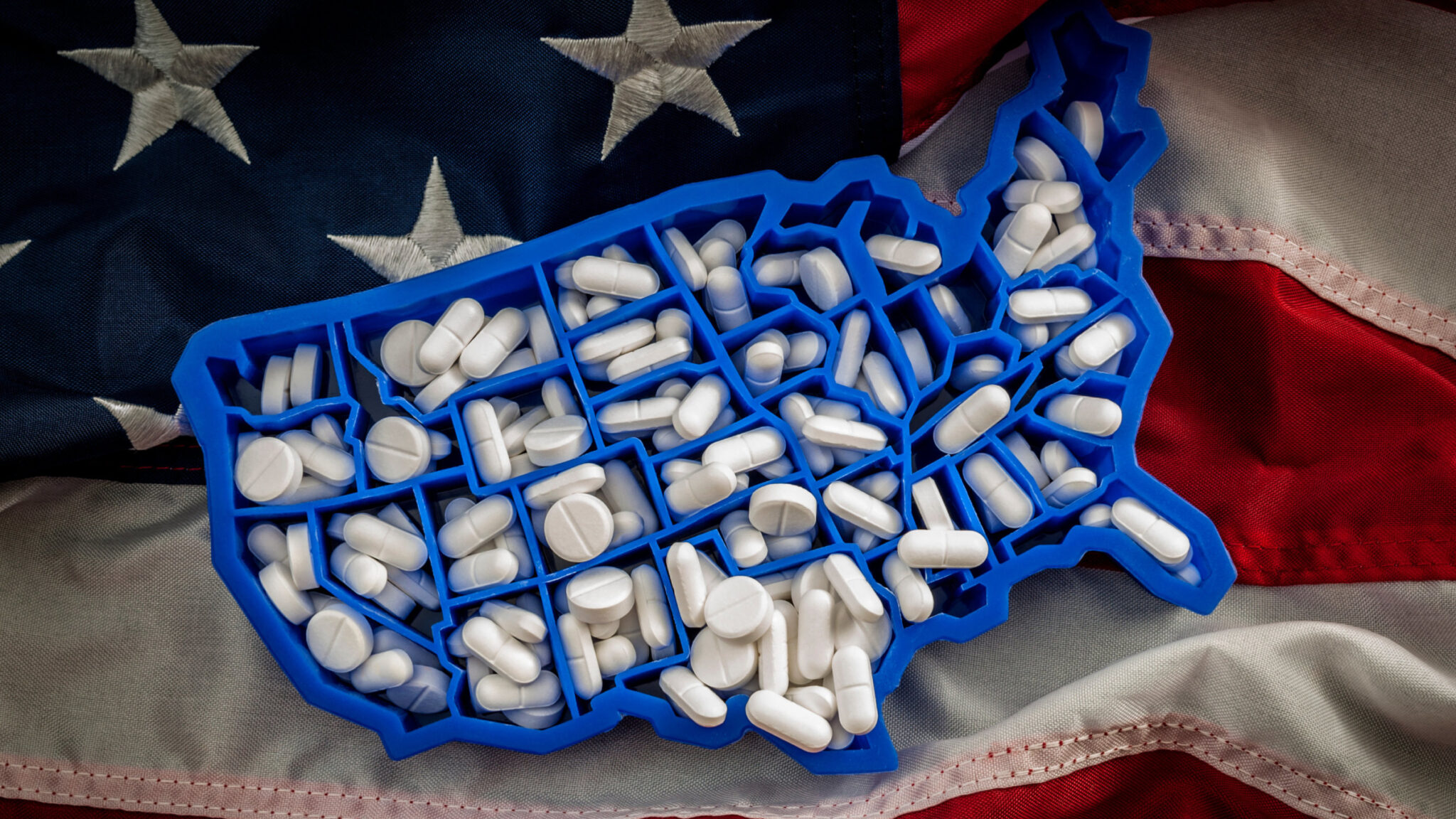 Te­va, Al­ler­gan open to set­tling 3500+ law­suits for more than $5B as ne­go­ti­a­tions con­tin­ue — re­port
Sev­er­al com­pa­nies have doled out tens, if not hun­dreds of mil­lions of dol­lars to set­tle lit­i­ga­tion sur­round­ing the role they al­leged­ly had dur­ing the opi­oid epi­dem­ic on the state lev­el. In the case of com­pa­nies like Pur­due Phar­ma, a fed­er­al judge ap­proved a set­tle­ment that would see states re­ceive up to $6 bil­lion over the next 18 years.
Now, a re­port hints that Te­va and Al­ler­gan may be lin­ing up to be the next multi­bil­lion-dol­lar set­tle­ment.
Ac­cord­ing to three sources who spoke with Bloomberg ear­li­er this week, Te­va and Al­ler­gan hint­ed at a will­ing­ness to pay a com­bined $5+ bil­lion to set­tle more than 3,500 law­suits over al­le­ga­tions that their opi­oid painkillers played a role in the opi­oid epi­dem­ic, that the com­pa­nies had en­gaged in mis­lead­ing mar­ket­ing of opi­oids and at least for Te­va, down­played the risks of opi­oid ad­dic­tion.
The sources al­so told Bloomberg that while the drug­mak­ers had been in me­di­a­tion talks with plain­tiffs for over a year, no for­mal of­fer has been made or fi­nal­ized.
Be­fore any­thing can be fi­nal­ized, there's still a de­tail that needs to be ham­mered out — who pays how much? Bloomberg's sources said the com­pa­nies are ar­gu­ing over an in­dem­ni­ty agree­ment that Te­va signed back in 2016 when it agreed to pay $40+ bil­lion to buy Al­ler­gan Gener­ics be­fore Al­ler­gan got picked up by Ab­b­Vie. Al­ler­gan claims that the agree­ment Te­va signed shift­ed its opi­oid li­a­bil­i­ties and costs to Te­va.
Te­va de­clined to com­ment on the re­port, and Ab­b­Vie did not re­spond to a re­quest for com­ment be­fore pub­li­ca­tion.
It would be the newest de­vel­op­ment in a long-stand­ing saga af­ter the two drug­mak­ers reached set­tle­ments with states such as Flori­da and Rhode Is­land so far this year. But in some cas­es, they are still show­ing up in courts such as in West Vir­ginia, a state hard-hit by the opi­oid epi­dem­ic and has al­ready seen oth­er drug com­pa­nies such as J&J and En­do set­tle with the state for $99 mil­lion and $26 mil­lion, re­spec­tive­ly.
If the po­ten­tial deal does get of­fered, it would be a ma­jor next step for Te­va CEO Kare Schultz, who al­ready made it clear back in Feb­ru­ary that he thinks a na­tion­al set­tle­ment for opi­oid lit­i­ga­tion is with­in reach by ear­ly 2023. It could take a de­cent chunk out of what is left to be set­tled on a na­tion­al scale af­ter Te­va orig­i­nal­ly of­fered $250 mil­lion in cash and $23 bil­lion in a sup­ply of Nar­can to reach a na­tion­al set­tle­ment in 2019.